Capture Leads & Call Visitors to Action
Icegram is the best all-in-one Free WordPress plugin for onsite visitor engagement
using popups, header / footer bars, notifications, messengers (and much more)…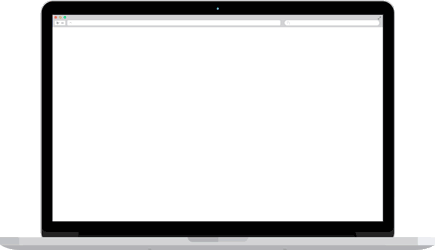 Show forms, call to actions, videos, offers, messages…
Skyrocket signups, sales, conversion & engagement
Beautiful themes + Awesome Support + Unlimited options
Why does everyone love Icegram?
Hundreds of marketers and website owners switch to Icegram every day. Here are top 10 reasons why…
Better Results – More Subscribers, Higher Conversions
Icegram is made for marketing – and it delivers stellar results. Many people report 100% higher conversions. More people join your lists, more visitors convert to customers. More users click on your call to actions.
Way Better Than Paid Plugins
What surprises people is that Icegram works better than all the paid / premium plugins they've tried. Whether you're coming from OptinMonster, SumoMe, Bounce Exchange or any WordPress plugins, Icegram is better in almost all counts.
Not Just Popups or Forms
Use Icegram for lead capture. Get people to subscribe to your lists. But you can do a lot more. Show them notifications. Invite them to click through a link. Sell a product. Use Icegram to inspire, connect and engage visitors.
180+ Features & Unlimited Customizations
Icegram includes four different message types, dozens of themes, gives you complete design control, has a ton of targeting rules and much more. It packs outstanding power. You can use it any way you like!
It's Free!
You can use Icegram for free – no strings attached. You don't even have to show "Powered by Icegram" on your site. People ask: "What's the catch? Why is this free?" – and we answer: "There is no catch. Nada!"
Amazing Support
We believe you deserve great support. Our work does not end with our plugin. We want to see you succeed. So awesome support is always included. Everyone can sense when they get good support – and that's why they love Icegram.
Great Code Quality
Icegram is built on a rock solid foundation. It's lightweight yet powerful. Icegram won't slow your site down or open security risks. As a matter of fact, top developers have told us how impressed they are with Icegram's code quality!
Extensibility via Add-ons & Themes
While Icegram's core plugin packs almost everything you may need, you can power up Icegram with add-ons and extra themes. Split testing, geo targeting, behavior targeting, exit intent, overlays – there's a lot possible with add ons.
Easy to Use
Icegram is simple to understand and easy to use. You will be killing it with amazing Icegram campaigns in under 10 minutes. (Yet there is a lot of power under the hoods!)
After Trying All Alternatives, People Say Icegram Is Best!
This is a common trend you see in all Icegram reviews. People have tried dozens of other solutions, and they finally settle with Icegram. They find Icegram has the perfect mix of everything they need. And they stay happy with Icegram ever after…
---
The plugin really does some awesome stuff.That's where the skepticism came in. Because it's unusual to get something that works so well out of the box and is free!
In all, this is a really fascinating plugin and does great stuff.

Spencer Forman
Co-Founder, 1WD.tv
When you look at the features of Icegram and how it is capable of taking your WordPress site to the next level, it will be difficult for you to believe that Icegram is free. But it's real! A superb plugin, no second thoughts about that.We have tested Icegram and all the listed features work perfectly.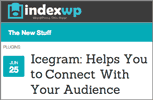 Dhiraj Das
WordPress pro-blogger, IndexWP
---
Icegram is the best WordPress plugin for optin forms,
newsletter subscription, call to action and visitor engagement
– whether you want to use popups, header / footer bars, slide in boxes or any other method.
It's all-in-one, easy to use and includes beautiful themes.
18,850+ savvy marketers and website owners use it everyday.