How to Create an Interstitial Message in Icegram
How to Create an Interstitial Message in Icegram
To create an exit-redirect message, follow these steps:
Step 1: Install and activate the Interstitial addon.
Step 2: Create a new campaign.
Step 3: Select Interstitial as the Message type.
Step 4: Choose a theme.
Step 5: Insert a wait bar title.
Step 6: Adjust the wait time for the period of time for which you want to show the interstitial.
Step 7: Add a "Wait for" countdown message.
Step 8: Add a label for Continue button.
Step 9: If you want the users to wait till the countdown gets over, check the box in the option "Sticky?".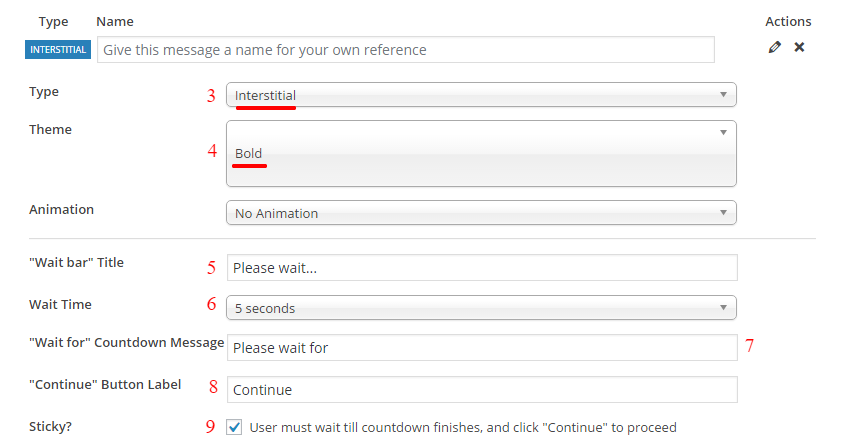 Step 10: Fill in other details like Headline, Message body, buttons, forms, etc like you do with other message types.
Step 11: Save Draft / Publish the campaign.
« Back to Interstitial