Most loved WordPress plugins to build your list, nurture your tribe and realize your dreams.
You may call yourself blogger, marketer or entrepreneur. In fact, you are leader, creator and change maker.
We understand your world.
We build the tools you need – Icegram Engage for optins & calls to action, Rainmaker for lead capture & contact forms and Email Subscribers for newsletters & email marketing.
Icegram Engage
Engage Visitors and Grow Your Tribe
Quickly grow your list and boost conversions using lead magnets, optin popups, messenger prompts, notifications, full screen overlays, abandonment recovery messages and much more.
Side benefits: higher time on site, lower bounce rate, increase in revenue!
Icegram is the best onsite "call to action" and conversion optimization plugin for WordPress.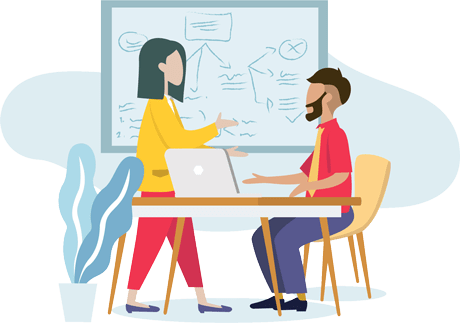 40,000+ users.
4.7 stars average rating
12000 email leads collected in under a month. And rockstar support. What more can you ask for?
– Natalie McRoy
Icegram is my go-to plugin to drive downloads to my e-books – and many other things – across my three sites.
– Jamie Turner, 60 Second Marketer
Email Subscribers
Nurture Your Tribe and Expand Your Influence
Frustration-free email marketing. Send welcome emails, blog post notifications and newsletters from within WordPress. Stop spam, look professional and let your message reach your audience.
Side benefits: save tons of money, establish brand authority, freedom & peace.
Email Subscribers is the #1 beginner-friendly, yet powerful, email marketing plugin for WordPress.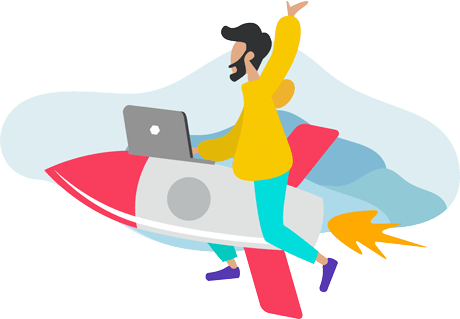 100,000+ users.
4.6 stars average rating
Powerful, easy to use. It does everything I need and is a steal – unlike most others.
– Andy Jones, NY Times best-selling author
Email subscribers works like a charm. It automatically emails my users when I add a new post to my site. Such a relief!
– Aleksander Urosevic, Web Developer
Rainmaker
Show Beautiful Forms and Capture Leads
Readymade form templates for newsletter subscription, lead gen, contact us page and more. Works with any theme, mobile responsive and saves submissions within WordPress. Integrates seamlessly with Icegram, Email Subscribers, MailChimp and many others too.
Side benefits: works as mini-CRM, all your leads in one place, transmit to services you use.
Rainmaker is the simplest and quickest leads + forms plugin for WordPress.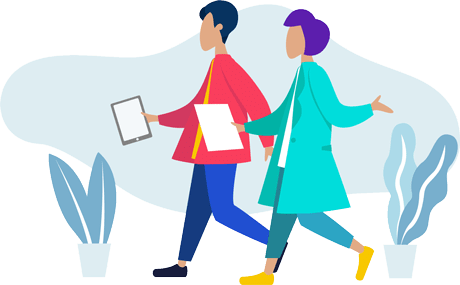 10,000+ users.
4.5 stars average rating
Great plugin to build your subscriber list and keep data safe and secure! The support is phenomenal.
– Sienda Ltd.
Better than MailChimp forms, much easier than all other form builders and worked with everything I wanted it to!
– Jeff Dunn, YouTuber & Info Marketer
Watch the video on how Icegram Engage, Rainmaker and Email Subscribers work together for lead capture, opt-ins, conversions and email marketing…
---
Why does everyone love our plugins?
Thousands of people like you switch to Icegram Engage, Email Subscribers and Rainmaker every day. Here are top reasons why…
Better Results – More Subscribers, Higher Conversions
Our plugins are designed for marketing from ground up. Many people report 100% higher conversions. More people join your lists, more visitors convert to customers. More users click on your call to actions.
Way Better Than Alternatives
What surprises people is that our plugins work better than all other plugins they've tried. Whether you're coming from SaaS solutions or other WordPress plugins, our plugins are better in almost all counts.
Multi-purpose
Icegram is all-in-one plugin for lead capture, list building, call to actions and more. Email Subscribers does not only newsletters but also blog post notifications. Rainmaker collects leads and email subscriptions – but can also handle contact forms and send leads to other services.
Outstanding Power & Unlimited Customizations
They are extremely easy to use, yet pack a ton of power. Our plugins are feature rich and let you get your job done extremely well. But they also give you full control and flexibility. You can use them any way you like!
They're Free!
You can use all our plugins for free – no strings attached. You don't even have to show "Powered by" on your site. People ask: "What's the catch? Why is this free?" – and we answer: "There is no catch. Nada!"
Amazing Support
We believe you deserve great support. Our work does not end with our plugins. We want to see you succeed. So awesome support is always included. Everyone can sense when they get good support – and that's why they love Icegram plugins.
Great Code Quality
We care for our craft. Our plugins are lightweight yet powerful. They won't slow your site down or open security risks. As a matter of fact, top developers have told us how impressed they are with our code quality!
Premium Upgrades Available
While our core plugins pack more than most people need, we do offer premium, paid upgrades to get even better results. Thousands of people use our paid offerings and love them too!
Easy to Use
Our plugins are simple to understand and easy to use. You will be killing it with amazing results in under 10 minutes.
After Trying All Alternatives, People Say We Are Best!
This is a common trend you see in reviews for all our plugins. People have tried dozens of other solutions, and they finally settle with Icegram, Rainmaker and Email Subscribers. They find Icegram plugins have the perfect mix of everything they need. And they stay happy with us ever after…
What would you like to start with?