Is it important for you (your business) to build a list???
If the answer is anything but a NO..continue reading the article…
Assuming you chose to read, and list building is essential to you, here are 7 ways of how you can show a subscription form and attract visitors to sign-up to your list.
Icegram provides you 7 different tools to build a list.
The age old love, Popups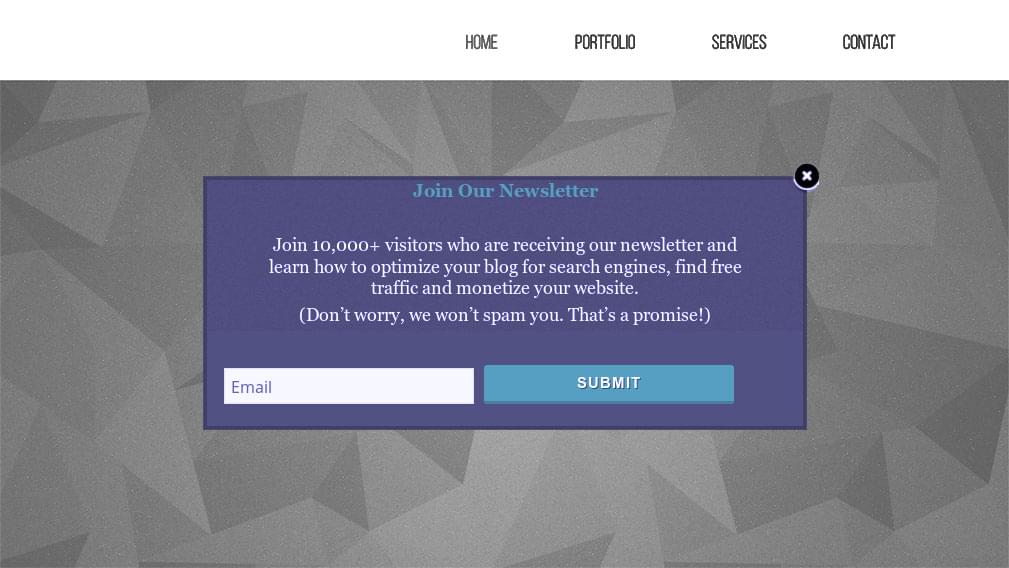 The first and the most common way to build you list is show your subscription form in a popup..Now this method is tested and really effective but the problem, it is way too common.
Hundreds of websites use optins to collect emails and therefore the possibility of a visitor to turn a blind eye to a popup becomes much higher. Thus, here are 6 more subscription form ideas to your rescue.. you need to try them right now!
Try Action Bars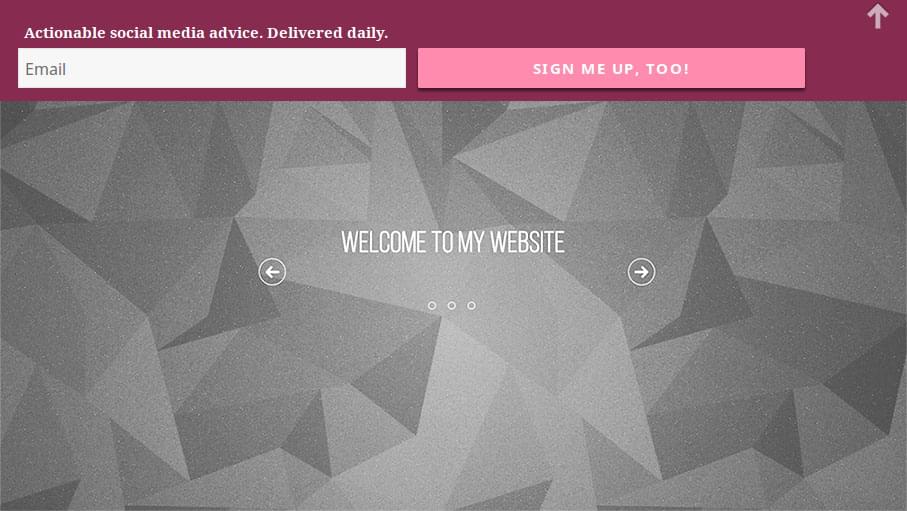 The next most convenient option to display a subscription form is an action bar. The catch here, is the amount of space. Unlike popups, action bars are sleek and hence you need to cut short on how you convince your visitor to sign-up in a liner or two. Nevertheless, action bars, be it header bars or footer bars are pleasant and hence worth a try!
Slide-in a Messenger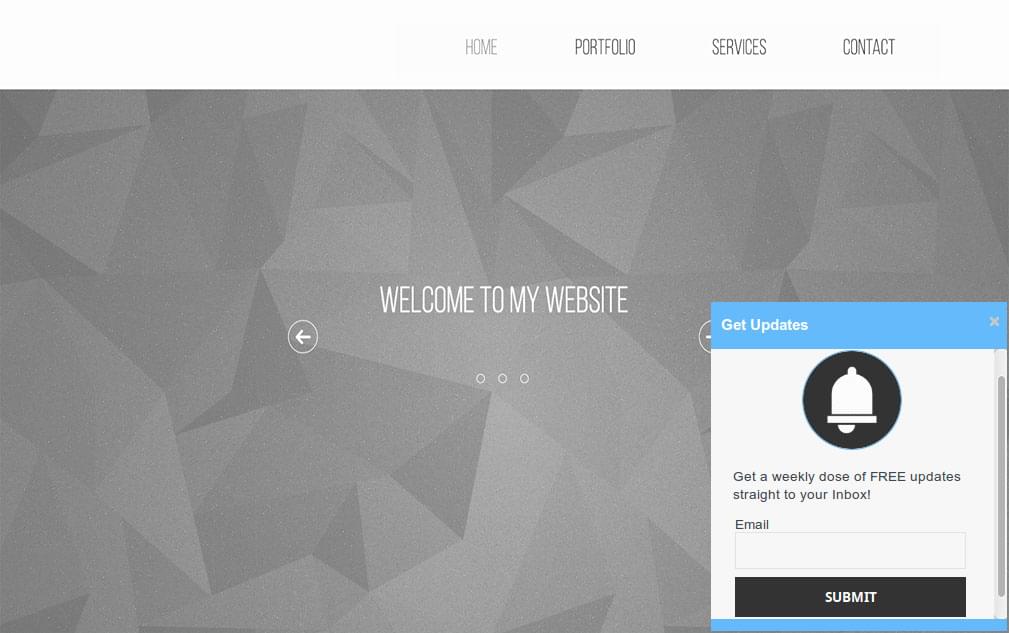 Considering the fact that its the age of social networking, slide-ins are very much in rage. So embedding a subscription form in a slide-in like the Icegram messenger could fetch you a lot of emails sign-ups. Go try it out.
Note:
Icegram provides Popups, Action-Bars, Messenger in it's free version.
Download Icegram
and start building your list right away!
Show an Overlay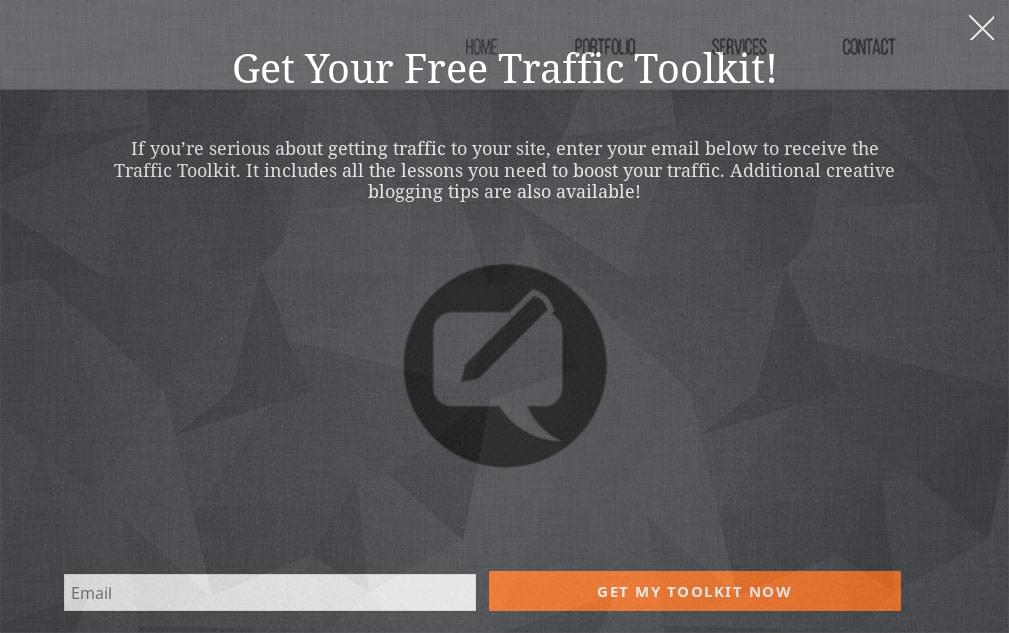 Overlays are nothing but more determined popups. They blank out the whole screen and thus the visitor is compelled to look at the subscription form. Signing up or no is however left to the visitor and the only way you fullproof that is by having a great convincing copy. Overlays are new and can fetch your sign-up the much needed attention so the only advice make it count!
Action to be taken: Check out more cool examples of Overlays here
Use Sidebars: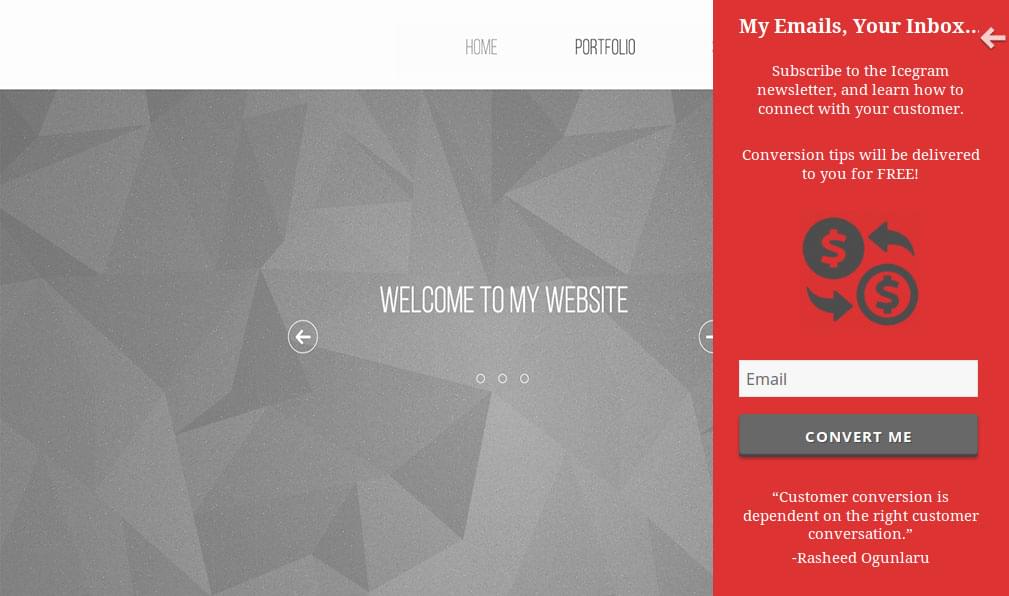 Suppose you do not want to be as aggressive with your visitors and you would like them to have more control on if they wish to view the subscription form, then the best would be to use a use a sidebar. It gives the visitor the complete control and hence who knows..could delight them into signing up to your list.
Action to be taken: Double your list using a Sidebar now.
Insert an Inline Message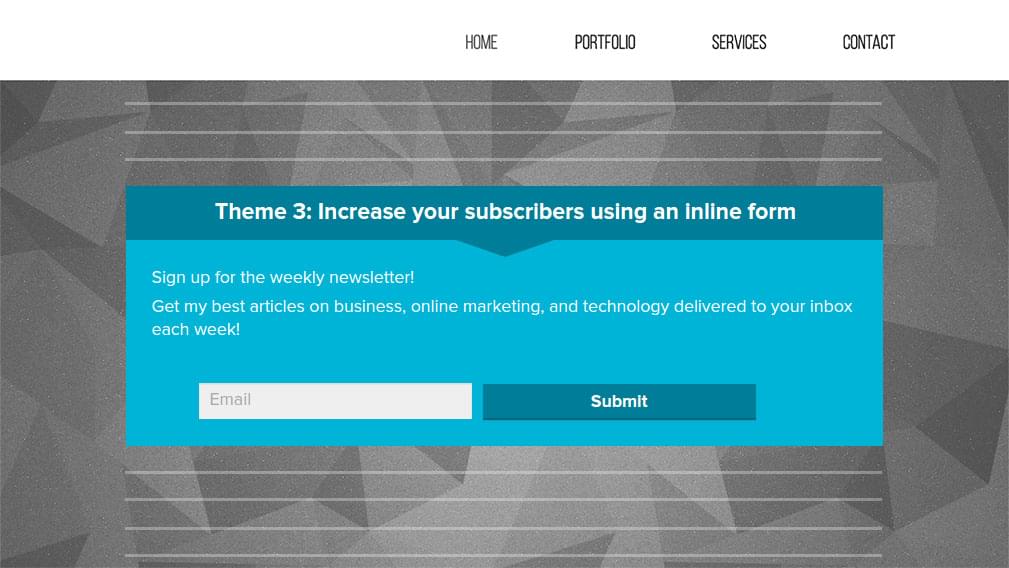 Ever wondered how those pro-bloggers get the maximum sign-ups? Here's their guarded secret, make the subscription form blend in your content. Yes, you heard it right, do not pop or slide but blend in. Embedding a subscription form in an inline and making it look seamless will be definitely be easy on the eyes of the visitors and thus could be a great way to catch their attention naturally.
Action to be taken: Checkout why Inline's are awesome- Read this.
Display an Interstitials:

Interstitials are something similar to overlays but they have a pre decided timer. That is, visitors will be forced to view the subscription form for a specified amount of time. Now this strategy can swing both the ways with the visitor filling signing up the list in the bargain of viewing the website or he may just leave the page angry and annoyed. Using an interstitial, you can flash the optin form for a pre determined number of seconds. Having the form right on their screen will persuade your viewers to fill it seeing no option.
Action to be taken: Find out more about Interstitials.See examples.
So these are the various Icegram message types that can be suited to your website.Make them yours and see conversions going up!
Additional Tips