Our Philosophy
Be Simple, Yet Powerful
Encourage Self Expression
Get Better Everyday
Deliver Awesomeness
Why Is Icegram Free?
Everyone should have tools to express themselves and connect with their audiences. Our first priority is to empower our users connect with their users. And we know money can be a hurdle. So the core Icegram plugin is, and will be, free.
So how do we sustain and grow the business?
By delivering even greater value with paid add-ons!
Who's Behind Icegram?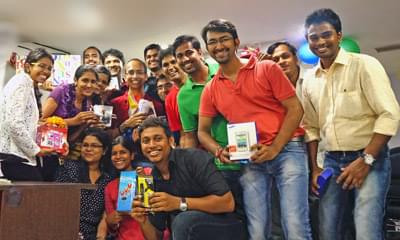 Icegram is backed by a solid team. We've been in business from 1999, and built many successful products.
The Back Story
Icegram is a result of over a year of development work and four years of struggle to find a solution to engage with visitors and increase conversions.
We've seen dozens of other tools – Hello Bar, Attention Grabber, Notification Bar (and all different alternatives); Popup Domination / Popup Ninja / Pippity (and many others); Bounce Exchange, OptinSkin, HybridConnect, OptinArchitect (and many other optin / subscription tools); Covert Action Bar, Covert Messenger and many other psychology based engagement plugins.
We wanted something that brings different messages together, allows greater control, is flexible to be used for a variety of purposes, and available to everyone using WordPress.
We built the initial versions of Icegram for our own needs – then realized its potential – and hence released it as a free WordPress plugin.
And that's just the beginning of the story… We look forward to writing our next chapters – together with you!
---
Got questions / suggestions? Want to reach out to us?
Click here to contact us.