Attention: Bloggers, Marketers, Store Owners
Icegram is the Most Powerful Plugin to
Acquire Subscribers and Increase Conversions
Multiple Message Types

Icegram provides every type of opt-in you will ever need in one plugin itself. To be precise –
12 completely different message types.
High Converting Templates

Get
ready-made, fully tested design templates that are proven for conversion.
These templates can be easily customized to fit the color pallette of your brand.
Exit Intent
Mechanism

Use Icegram to
detect an abandoning visitor and make him one final offer.
This technique has a success rate of 87% on cart, checkout pages.
Advanced Targeting & Retargeting

Icegram provides you with multiple targeting and retargeting rules to
show right messages to right users at the right time.
Thus, ensuring maximum conversions throughout your website.
Simple
A/B Testing

A/B Testing feature of Icegram is not only easy but also super effective. It let's you
create as many message variations
as needed and there on handles everything right from execution to picking the winner automatically
Actionable Reports & Insights

Icegram gives you a detailed, clear picture of how each opt-in is performing. You can
find out the number of impressions, conversions
and use these insights to further improve your Icegram message
We had a quick need and tried Icegram. It doubled my click-through rates instantly. Very thankful for this great, smooth operating tool.

Michael Cannon
COO, Axelerant.com
---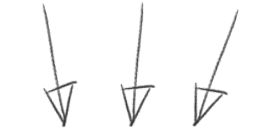 Create 12 Types of Opt-ins within Minutes
No Need to Hire a Developer!
Popups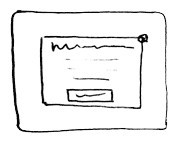 Most commonly used opt-in that appears over your content and grabs attention instantly.
Floating Action Bars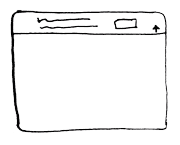 Sleek and effective bars that can be shown on the top and bottom of your website and which remain sticky even if the visitor scrolls through the page.
Messenger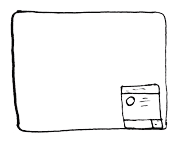 User friendly slide-ins that instantly connect and engage visitors
Overlays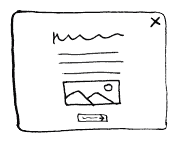 This is an 'unmissable' opt-in which covers your entire webpage and makes sure that your visitor pays attention to the most important offer/CTA
Inlines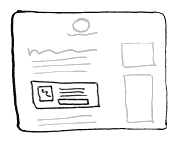 These message types can be directly inserted above / below your post or anywhere within the content using a simple shortcode
Tabs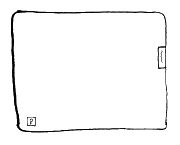 Tiny button tabs that can be placed on the corners and sides of the webpage. These are best to give out contact details, social media handles
Sidebars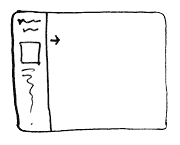 This message type that can be shown on either side of your website. These are less obtrusive and give ample of space to convey your message to the visitors
Interstitials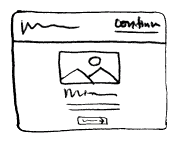 These are timed overlays. Again they cannot be ignored as they cover the entire web page. Also, you can restrict the user from closing this message type by putting a timer to it.
Ribbons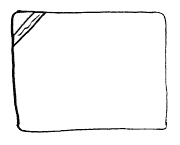 Tiny elegant ribbons that fit perfectly on the four corners of your website. They make a huge impact and are used to make important announcements like sale, giveaway, contest announcements
Stickies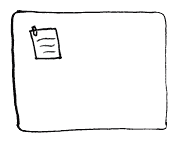 Reminder notes that can be stuck to any location on your website. These again help in gathering the visitors attention on important notices and alerts
Badges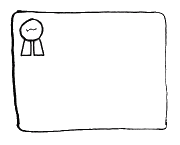 This message type is a credibility boosters that can be used to show authority on your website. They can be placed on the four corners of your website thus not obstructing the visitors view in any way.
I have 20 different plugins across 3 websites and Icegram is my go-to plugin to drive downloads of my e-books. I especially like the A/B split testing feature. And the customer support has been very prompt. Five stars for sure.

Jamie Turner
Founder, 60secondmarketer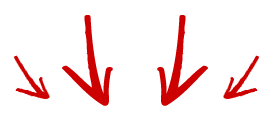 Wait, We Are Not Done Yet!
10X Conversions
with Advanced, Powerful Display Targeting Rules
User behavior Targeting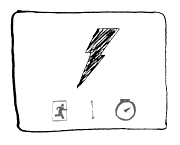 Maximize conversion by showing a message type based on the visitors browsing behaviour
Exit Intent
Scroll based
Time on Page
User Activity etc
Call to Action Targeting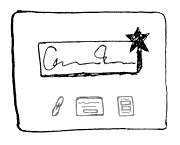 Have full control on what happens after the visitors has clicked on the CTA button. Like,
Submit a form
Open a new link
Show a new Icegram message
Download a pdf
Geotargeting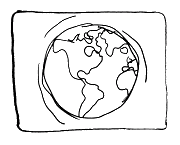 Enhance user experience by taking targeting a notch higher. Show visitors message based on their geographical location. Like;
Continent
Country
State
City
+++ Plus +++
Choose Beautiful Themes that Grab Attention Instantly!
(themes are ready-made, No designing skill required)
Icegram's design templates are created by a panel of expert designers. They contain the right balance of appealing colors and designs that straightaway boost conversions.
6 New Popups / Optin Lightbox Themes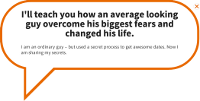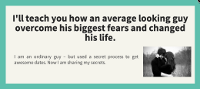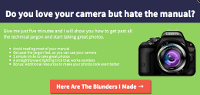 ---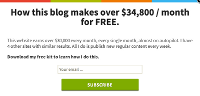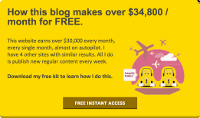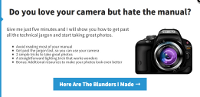 ---
---
5 New Action Bars / Header – Footer Designs





---
---
3 New Messenger Themes



---
---
3 New Toast Notifications



---
---
Around 67% Visitors Abandon your Website
& never return!
Icegram's Exit Intent Converts them to
Paying Customers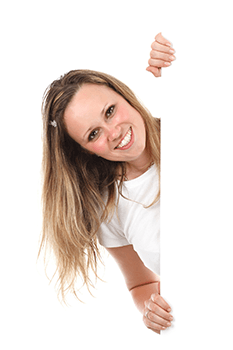 Icegram automatically detects if a visitor is leaving and allows you to make one last offer to convert him to a subscriber/ customer.
Note: Icegram gives you full freedom of showing any message type on exit intent. You can either convert the abandoning visitor to a subscriber by showing him a subscription form or directly to a customer by giving him an irresistible offer or discount coupon.
---
How Icegram can
Acquire Subscribers and Increase Conversions?

Icegram is an excellent List Building plugin for WordPress.
But it's also a lot more..
It's created by a team of conversion experts, keeping in mind the best growth hacking practices used by the Top Notch Bloggers, Marketers and Growth Hackers over the internet.
Icegram is not just limited to a list builder but it also helps in increasing conversions, driving traffic, engaging visitors and retrieving abandoning customers etc.
What Icegram can help you achieve?
Build your list
Show offers
Give discount coupons
Take feedback
Promote social media pages
Run giveaway
Giveaway resources – pdfs, ebooks etc
Make important announcements
Run Contests
Drive traffic to various page
Engage visitors and reduce bounce rates
Welcome visitors
Promote a new blogpost
Show contact details
Works with All Email Marketing Services

Works with All Form / Lead Capture Plugins