Black Friday and Cyber Monday is the best time of the year.
Shoppers are looking out for offers to grab and sellers can sell more by giving them amazing offers.
In this blog, I'm going to help all you WordPress sellers design good looking offers and send them out to your audience with the least effort.
Keep reading to know how…
Better Looking Offers Means Better Sales
Believe in first impressions? You better do.
Because your customers believe it too.
Black Friday is the official offer season so every website is throwing some or the other offer.
So how do you stand out? What makes your website special? Or what makes your offer more attractive?
The answer lies in the question. Making your offer look attractive is half work done!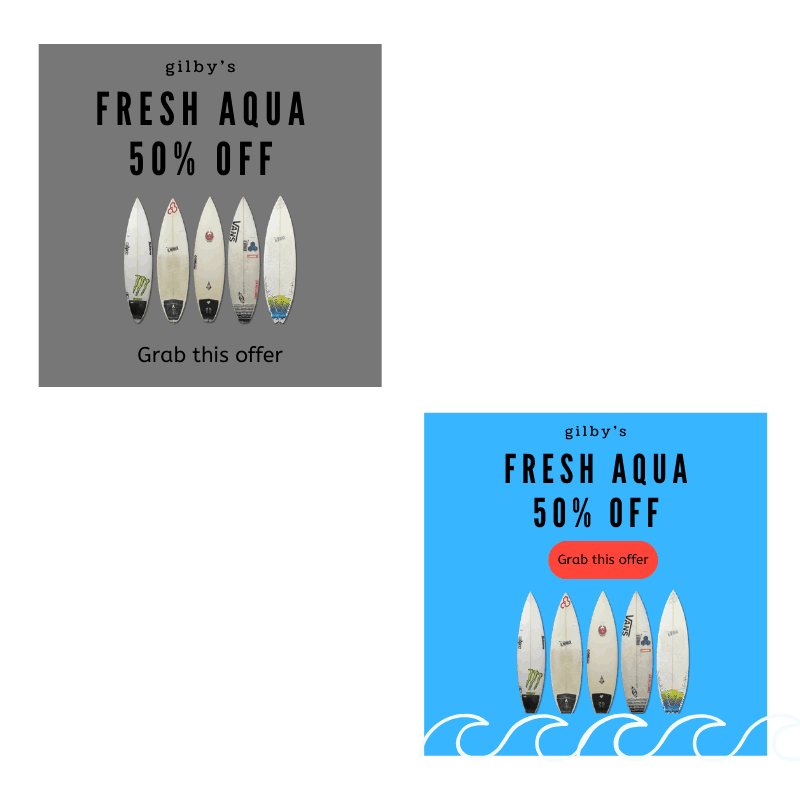 For Example:
Suppose you sell Surfboards and you have an attractive offer of Flat 50% OFF
on your store. But the popup you using to display that offer is a dull grey color.
Will it wow your customers?
No, it won't. Customers have a very limited attention span.
So the moment they see something unappealing they lose interest.
The dull grey color will bore them and they will blindly close the popup.
So your attractive offer of 50% will be an utter waste.
On the contrary, in case you displayed the same 50% offer in a vibrant
attractive popup, what happens?
It grabs eyeballs (Literally!). Your customer is attracted to the design.
He reads the content in the popup. Gets to know about your 50% Off offer
and makes a purchase.
End result – You get sales.
Interesting behavior right?
We studied this customer behavior and wanted to make creating such attractive popups a piece of cake.
So we designed readymade templates, tested it and found the most converting ones to present to you.
Take a look at the design templates here:
The best thing about these templates are –
They are ready to use
Easily customizable
Few are even free
To get these templates install Icegram free plugin.
Navigate to Icegram > Gallery menu and you will see these templates.
Black Friday Email Templates That Engage Subscribers
Offer emails are generic. And that's why they get treated as spam.
Now, what if your offer email is lite, less spammy and also conveyed the real message of the offer?
It would definitely reach out to more people, get opened more and get clicked more. Right?
Email Subscribers aims for that.
Our templates are handpicked from high converting, already tested samples.
All you do is pick a template of your choice and fill in your content.
PS. We also have some sample content which you can refer to 😉
Once that's done, hit send and wait for customers to rush to your store and grab your offer.
Take a look at our ready to use Black Friday templates:
Again, just like Icegram popups, these templates are customized and can be tweaked for small changes like – content, brand color, etc.
Want these email templates to speed up your Black Friday Offer sales?
First install free Email Subscribers plugin.
So while creating a broadcast campaign, you will get an option to choose a template.
Collectively you can access them from Email Subscribers > Campaigns > Manage Template menu.
For more features useful for BFCM and professional looking email templates Checkout these pro plans
More resources from some amazing people
Back To You
There is still time. So saddle up, pick your favorite resources and start your Holiday Season preps right now.
Drop-in a comment if you have any questions or have something to say.