List Building is a necessity and today every website is looking out for a way to build one.
Checklist for a Great Optin Form
Apart from the content and value that you provide your visitor the way you present the subscription form makes a huge difference on how the form performs.
Below is a checklist you need to go through before making your optin live.
1) Value associated with the form.
Example: Quality of newsletters, freebies etc.
2) The content/copy used to capture the email id.
3) The appearance and design of the form.
Example: Theme of the optin, animation etc.
Embed Form Functionality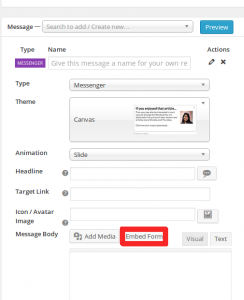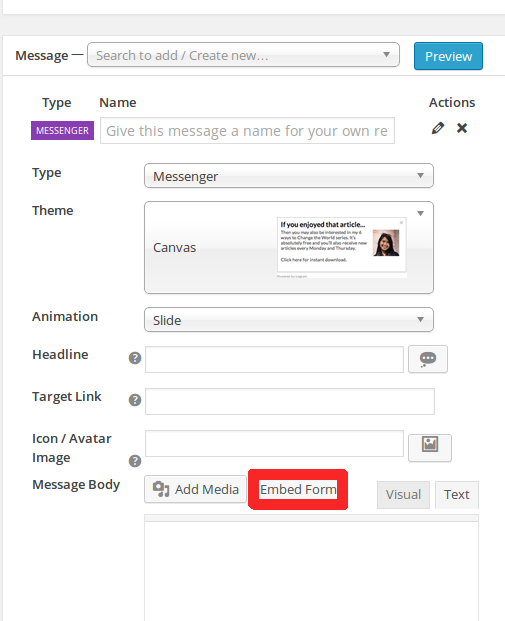 Previously, Icegram allowed you the full liberty to design the layout of your forms using the WordPress editor. It had a simple embed form option that allowed you to do all the basics. While this feature was loved by the technically sound audience…the not-so-techy guys faced some issues.
The Latest Development
With this release of Icegram 1.9, we take away every concern related to form design.
Choose Styles and Positions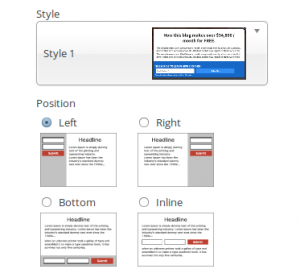 Checkout the new Icegram 1.9, you will instantly be delighted to find how flexible, user friendly the choosing of the form layout and positioning is made. Just a few clicks and your forms will look as professional as you always wished them to be.
Changing Colors

Not just the styling, positions this release also gives to the power to change the background and text color of the elements in the form. Wow!!! Right?
Full Support to Header, Footer – text/HTML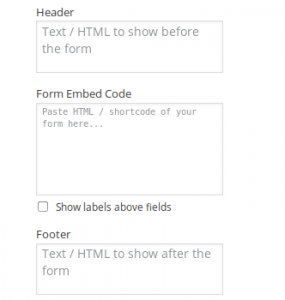 In this new release of Icegram, the form also supports header, footer text/HTML.
What else??
Apart from the Form Enhancement feature, there were a few minor changes that we made. Like..
1) We updated the form embed functionality
2) Homepage page targeting not working when "Lazy loading" was off
Do update to the newest version of Icegram i.e Icegram 1.9. Also leave us your feedback on it right here…