'Tis the season for giving, and what better way to show your clients and customers you care than by sending them a holiday newsletter full of festive content? Besides showing your clients you're thinking of them during this special time of year, Christmas newsletters are also great ways to sell things and promote your business.
In light of this, we've compiled 12 Christmas newsletter ideas that you're sure to love. Whether it's special offers and discounts, festive recipes, or holiday wish lists, there's something here for every business. Let's get started without further ado!
What is a Christmas Newsletter?
The Christmas newsletter is a great way to keep your customers informed about your latest products and services while spreading holiday cheer and promoting your business at the same time. Here are some ideas to get you started:
Include a personal message from the owner or manager.
Share information about any special promotions or sales happening during the holiday season.
Feature customer testimonials or success stories.
Highlight staff members and include photos if possible.
Offer a holiday discount or coupon code for future purchases.
How to Attract More Subscribers to Your Christmas Email List
Attracting more subscribers to your Christmas email list is a great way to ensure your business is at the forefront of your customers' minds during the holiday season. With that said, there are a few tips and tricks you should consider in order to make the most of this holiday marketing opportunity.
Offer Something Special: A great way to entice new subscribers to join your Christmas email list is to offer them something special for signing up. This could be a discount code, free shipping, or a special gift. Even something as simple as a free e-book or guide can be enough to make someone take the plunge and sign up.
Leverage Social Media: Social media is a great way to spread the word about your Christmas email list and attract new subscribers. Try creating a post or two on Facebook and Twitter, or even a short YouTube video that promotes your list and offers a special bonus for signing up.
Make it Easy to Sign Up: If your sign-up process is complicated or confusing, you'll likely lose potential subscribers. Make sure your sign-up page is straightforward, and that it's easy for people to enter their email address and click the "submit.
Christmas Newsletter Ideas – 12 Amazing Examples Included
Including a Christmas newsletter as part of your marketing strategy is a great way to show your customers you care and appreciate their business. It also allows you to stay top-of-mind during the busy holiday season. Not sure where to start? Check out these 12 amazing examples of Christmas newsletters for some inspiration:
1. Traditional ideas for a Newsletter
Some traditional ideas for Christmas newsletters include a holiday message from the owner or CEO, sharing news about recent accomplishments, highlighting new products, giving an update on upcoming projects, and sharing inspiring quotes or stories.
2. Non-traditional Ideas for a Newsletter
Some Non-Traditional ideas for the Christmas newsletter would be to use engaging, eye-catching headlines. This will encourage recipients to open and read your newsletter instead of deleting it without giving it a chance. Try incorporating a holiday-themed quiz, puzzle, or contest into your newsletter.
3. Call-to-action Newsletters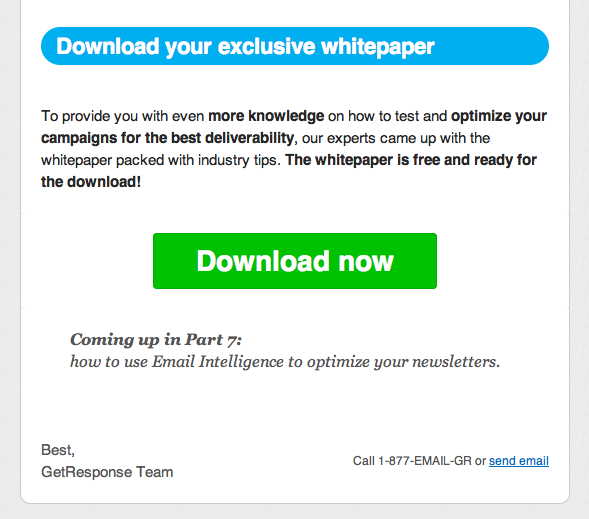 A call-to-action newsletter is a great way to get customers excited about a holiday sale or promotion. Include key details and a strong call to action to promote an event or new product launch. Keep the focus on the customer and how they will benefit.
4. Client/Customer Newsletters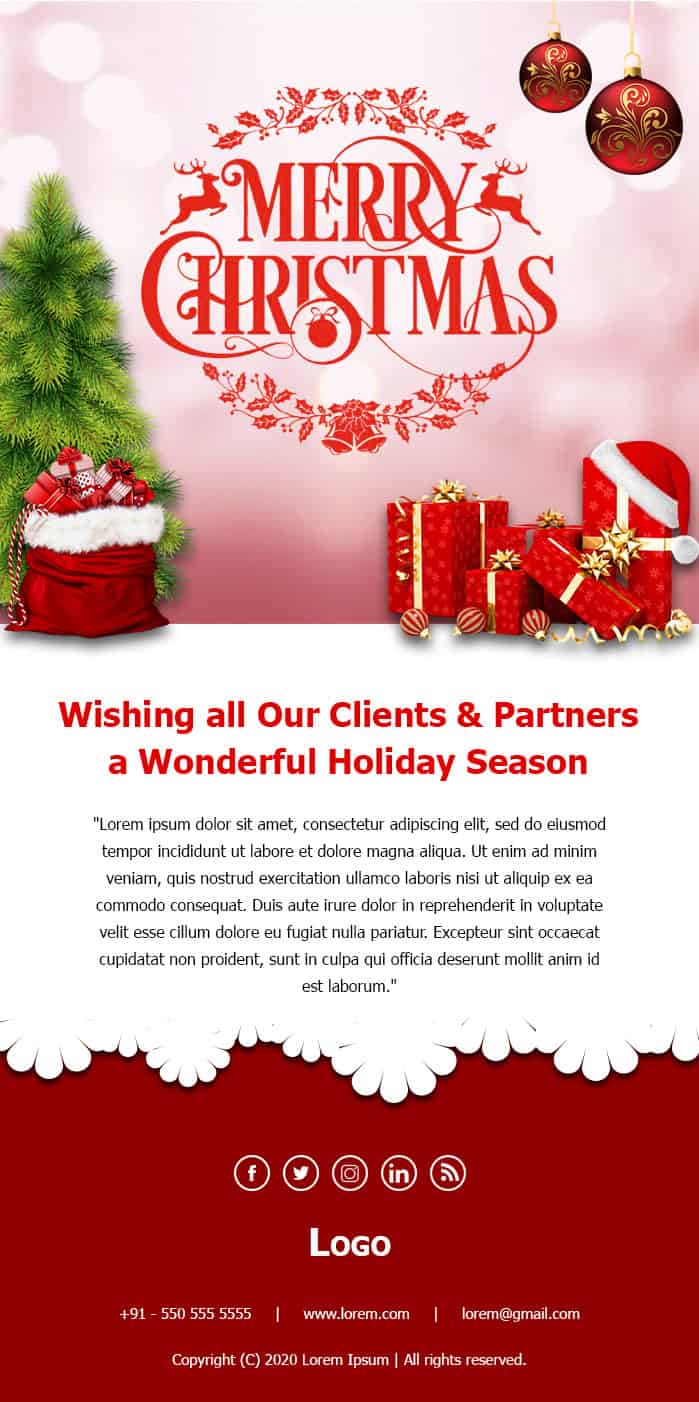 A client or customer newsletter is a great way to show your appreciation and update your clients or customers on your latest news. Here are some tips on how to create a successful Christmas newsletter:
Keep it short and
Highlight your successes
Share holiday cheer
Offer a discount
5. Create Time-sensitive Newsletters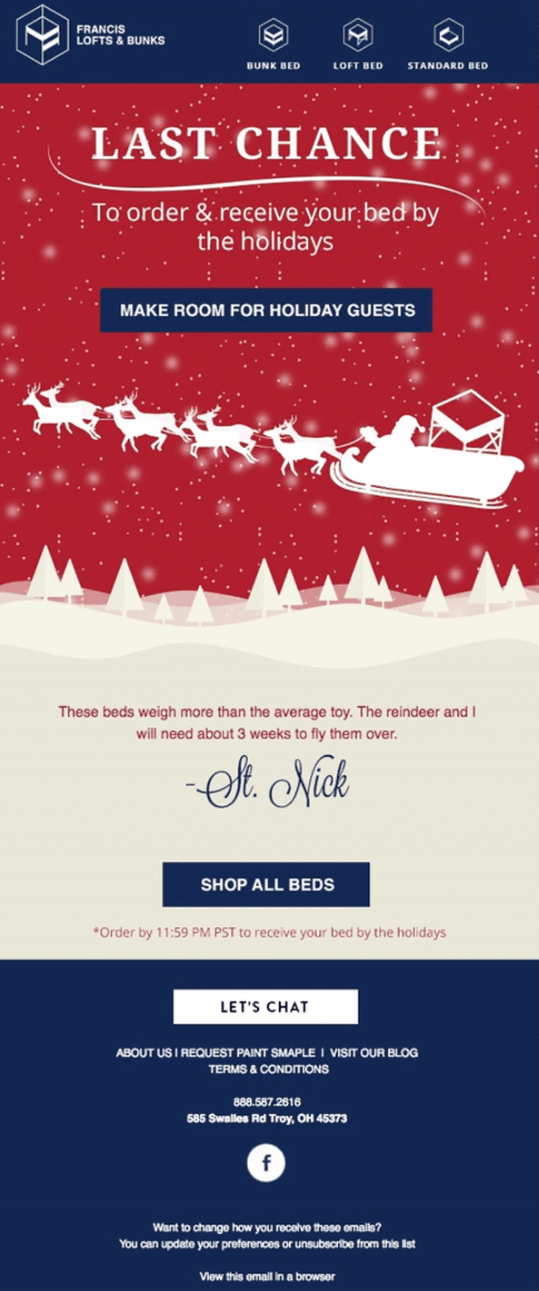 To create a time-sensitive newsletter, make sure your content is relevant and timely. Write about trending topics and send your newsletter out in a timely manner. This will ensure your subscribers are always interested in reading your newsletter.
6. Classy & Elegant Business Holiday Newsletters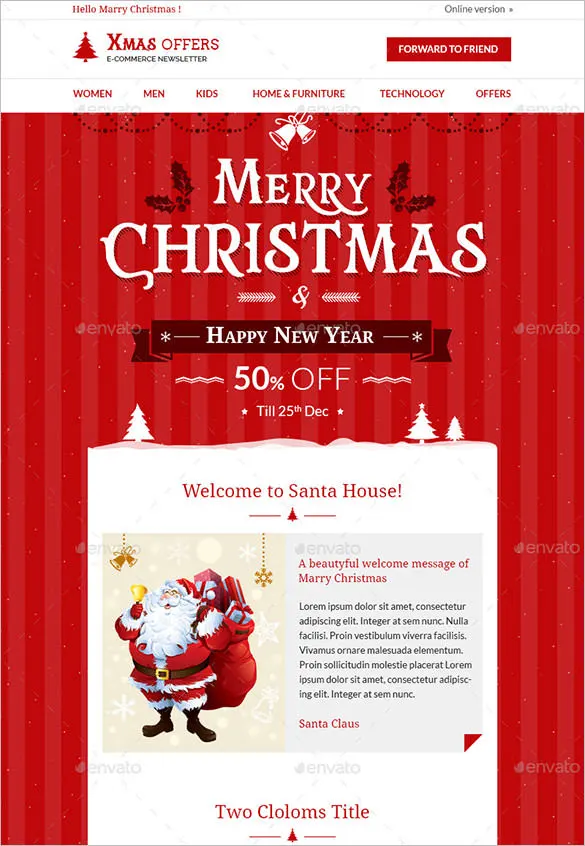 When it comes to Classy & Elegant Business Holiday Newsletters, you have to keep in mind that your recipients are busy people. So, it is important to keep your newsletter short, sweet and to the point.
Your Classy & Elegant Business Holiday Newsletter should include:
A brief message from you wishing your recipients a Happy Holiday Season
A list of upcoming events or special offers
A holiday recipe or two
A holiday-themed article or tip
A festive holiday graphic or photo
7. Year in Review Business Christmas Newsletter
As we reflect on the past year, we're proud of our newsletter's growth and excited for the future. In the new year, we're setting goals and looking forward to new accomplishments. We're excited to share what's to come and end on a high note with a call to action or festive message.
8. Email the Very Best Articles of Yours – Newsletters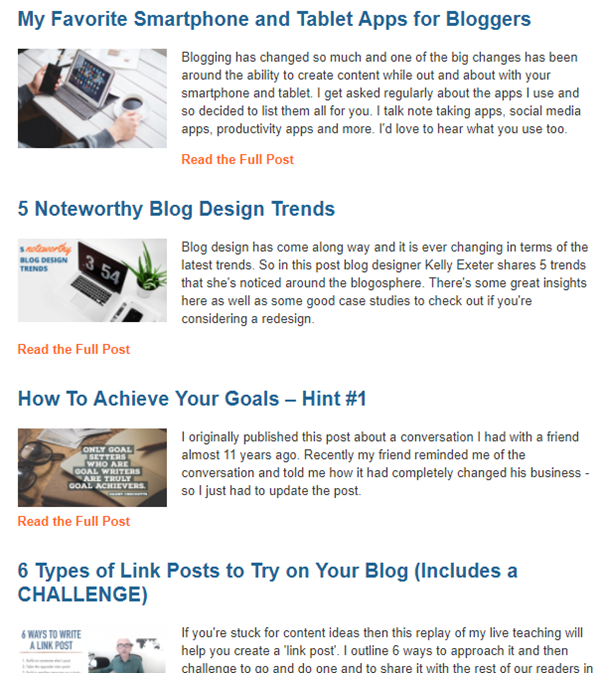 Include a roundup of your best articles in your next newsletter to show off your work and highlight your favorites. Your readers will appreciate a curated list of your best content.
9. Encourage Customers to Get Involved in Social Media Newsletters
Encourage customers to connect with you on social media by providing a link in your newsletter. This is a great way to build relationships and keep them updated on your business. Use this space to promote special deals and discounts available to newsletter subscribers.
10. Gift Card Bonus Newsletters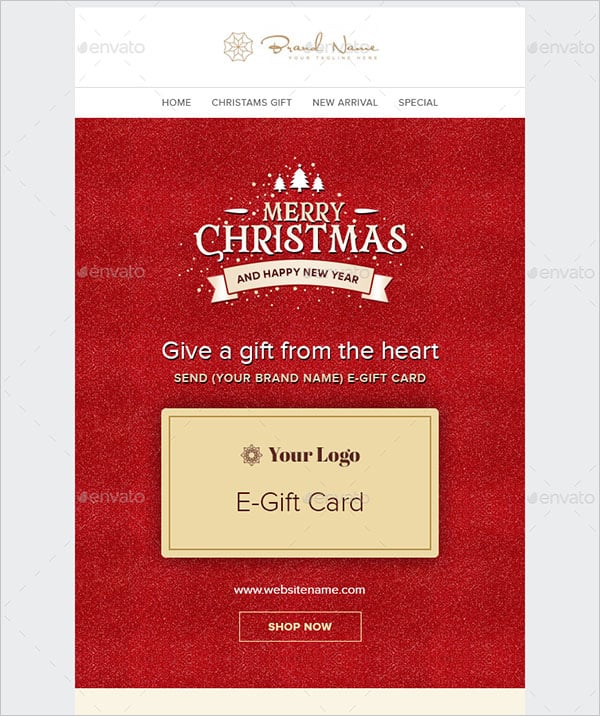 If you want to get creative with your Christmas newsletters this year, why not try a gift card bonus? With this idea, you include a special code or coupon in your newsletter that your readers can use to get a discount on their next purchase. This is a great way to show your appreciation for their loyalty, and it will also encourage them to spread the word about your business.
11. Reward Your Loyal Customers' Newsletters
If you have a loyal customer base, why not show your appreciation this holiday season with a festive newsletter? You could include exclusive offers and discounts, or even a holiday greeting from the team. Your customers will feel valued, and it may just encourage them to do more business with you in the future.
12. Christmas Sale Newsletter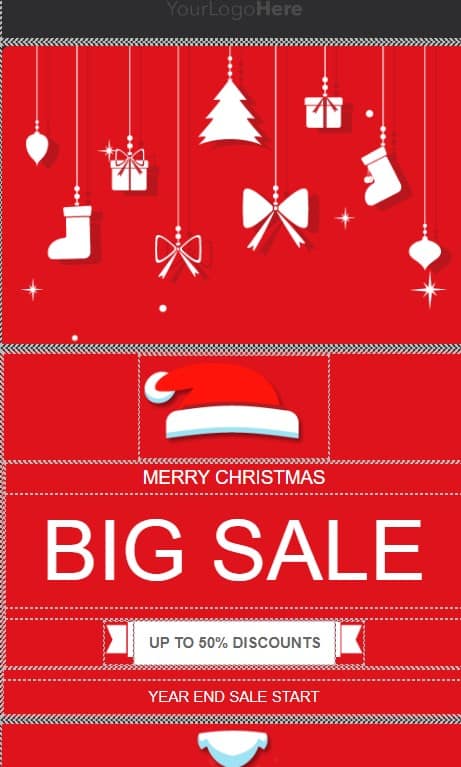 A Christmas Sale Newsletter is a great way to promote your business during the holiday season. Include information about special promotions and discounts, as well as any upcoming sales events. Make sure to include a strong call-to-action so customers know what they need to do to take advantage of the deals. This is a great opportunity to showcase your products and services and encourage customers to shop with you this holiday season.
Collection of Resources to Craft a Better Newsletter for the Holiday Season
The holidays are a great time to get people interested in your newsletter. Here are some tips to make sure your Christmas newsletter is one that people will want to read:
Make it festive! Use holiday-themed graphics and images to make your newsletter stand out.
Include something for everyone. Write articles that will appeal to a wide range of people, not just those who celebrate Christmas.
Get personal. Share stories about your own holiday experiences or traditions. This will make your newsletter more relatable and interesting to read.
Offer discounts and coupons. Many people do their holiday shopping online, so include deals and coupons that they can use when shopping for gifts.
Make it interactive. Include games, puzzles, or other interactive elements that will keep readers engaged with your content.
Email Subject Line Ideas
When it comes to emailing your Christmas newsletter, the subject line is just as important as the content inside. After all, it's the first thing recipients will see and will ultimately determine whether or not they open your email. So, what makes a great Christmas newsletter subject line? We've rounded up a few of our favorites below:
Keep your email subject lines concise and to the point, avoiding unnecessary words or phrases. Aim for 50 characters or less to ensure that your subject line is visible in its entirety in the preview pane.
Use action words in your subject line to capture the reader's attention and make them want to open your message. Examples of action words include "Discover," "Explore," "Learn," "Save," "Act Now," and "Limited Time Offer."
Avoid using technical jargon or industry-specific terms. Keep your subject line simple and easy to understand so that it can be read by anyone.
Use conversational language in your subject line to make it sound more personal and inviting. Use phrases like "We're Here to Help," "Let's Talk About It," and "Reach Out to Us."
Take advantage of the preview pane by including a call-to-action in your subject line. Examples of calls-to-action include "Sign Up Now," "Get Your Discount," and "Act Fast."
Try to avoid using all capital letters or exclamation points in your subject line. These can be perceived as aggressive or spammy and may lead to your message being ignored or deleted.
Use personalization tokens to make your subject lines more engaging. You can include the recipient's name or location in your subject line to make it more personal.
Include specific details in the subject line to give the recipient an idea of what the message is about. Examples of specific details include dates, times, locations, and other pertinent information.
Test out different subject lines to determine which ones work best with your audience. You can use A/B testing to test different subject lines and see which ones get the highest open rates.
Always proofread your subject lines before sending out your message. Check for typos and grammar mistakes, and make sure that the subject line accurately reflects the content of your message.
Banners
Banners are a great way to promote your Christmas newsletter and grab attention. Use festive colours and holiday-themed imagery, and keep the text short and sweet. Make sure the banner is visible from a distance with large fonts and bright colours. An eye-catching headline that summarizes your newsletter is also important. Follow these tips to create a standout banner for your Christmas newsletter.
Images
When creating a Christmas newsletter, use high-quality, festive images to get readers in the holiday spirit. Use free online photo libraries, take your own photos, or search Google Images or Pinterest for images with a Creative Commons license. Choose quality over quantity, and avoid violating copyright laws. A few well-chosen images will be more effective than a lot of mediocre ones.
Email Copy Inspiration
When it comes to email copy, you need to make sure that your subject line and content are on point. You want to stand out in the inbox and inspire people to open your email. To help you get started, we've put together a list of Christmas newsletter ideas that are sure to sell.
Get personal in your Christmas newsletter by sharing a holiday message and thanking your subscribers for their support.
Highlight your best content to showcase your work and remind readers why they subscribed.
Offer a discount or freebie to boost sales and build goodwill with your audience.
Promote upcoming events to get your audience excited.
Use a strong subject line and engaging content to stand out in the inbox and encourage readers to open your email.
Christmas Festival Icons
Christmas is the time of year when people all over the world come together to celebrate. And what better way to celebrate than with some festive icons? There are many different icons that are associated with Christmas, including Santa Claus, reindeer, Christmas trees, mistletoe, holly, and presents.
Other common icons include gingerbread cookies, candy canes, and stockings hung by the fireplace. You can also include images of snowflakes, angels, and the Nativity scene in your Christmas icons. Additionally, you can use colours like red, green, and white to create a festive and holiday-themed look for your icons.
If you're looking for some inspiration for your Christmas newsletter, then look no further! We've rounded up a selection of readymade Christmas newsletter templates that are sure to sell. From traditional designs to modern and stylish layouts, there's something here for everyone. So why not get ahead of the game and start planning your Christmas newsletter today?
When Should You Send Out Your Newsletter?
To make sure your Christmas newsletter is successful, it's important to plan ahead and schedule it at least one month before Christmas. This will give your subscribers plenty of time to read it and make any purchases they're interested in. If you're offering exclusive offers or discounts, be sure to include an expiration date so people don't miss out.
Finally, make sure to proofread your newsletter before sending it out to avoid any typos or errors. By following these tips, you can create a successful Christmas newsletter that will engage your audience and boost your business.
How to Send a Christmas Email Newsletter Using Icegram Express
Here's a brief on how to send a Christmas email newsletter using Icegram Express:
Start by creating a new email campaign in Icegram Express, Go to your WordPress Dashboard → Icegram Express → Campaigns and choose a Christmas-themed template from the available options.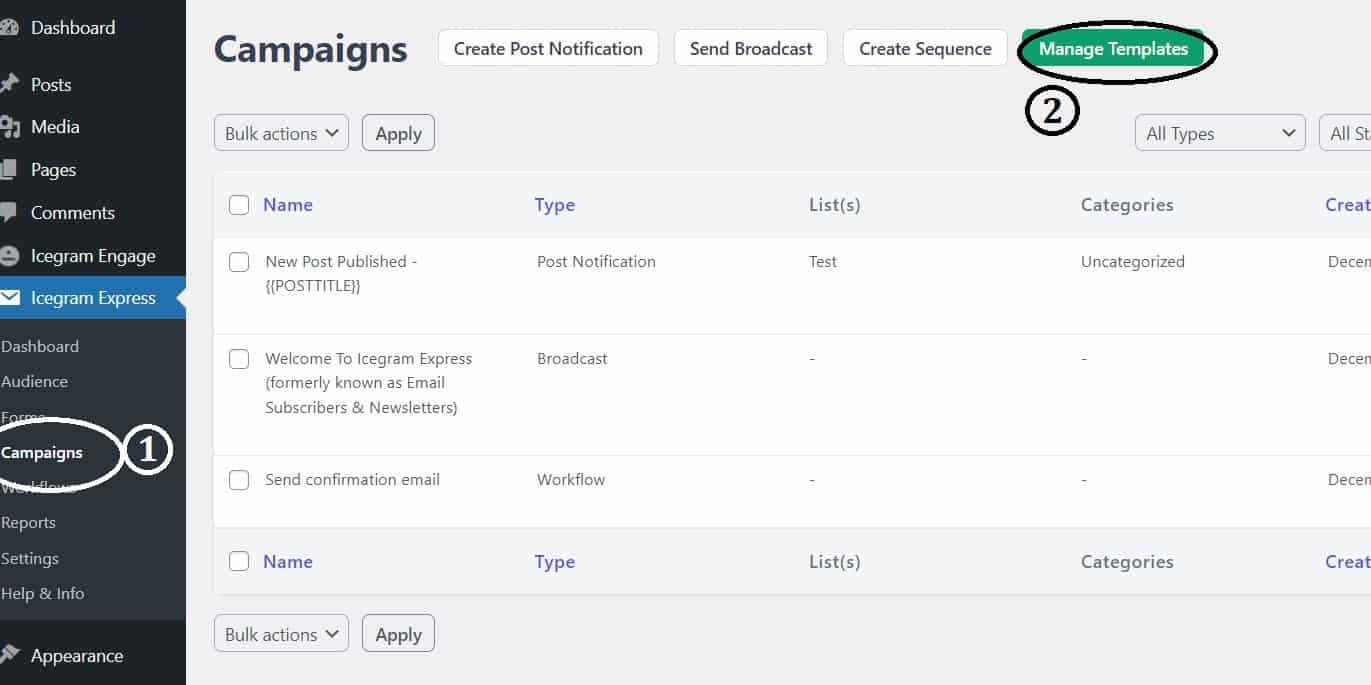 Enter the campaign details and draft the message. Make the email stand out by adding your branding, plus interesting content like promotions, recipes, customer stories, and visuals.
Use Icegram Express's tools → Select the template from the right to create eye-catching visuals and calls to action that will encourage readers to take action.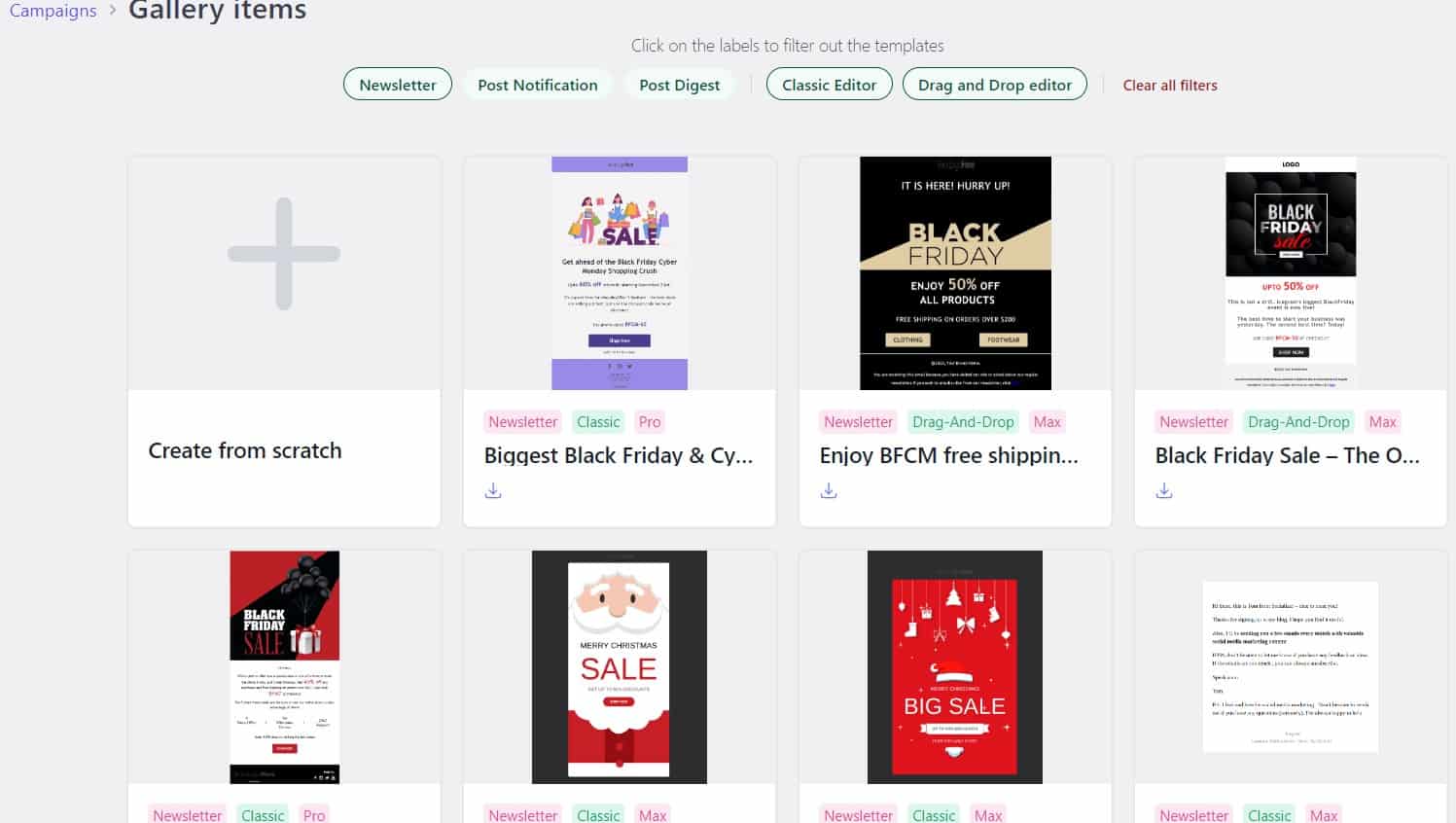 Preview the summary by clicking Next and test your email before sending to ensure that it looks and functions as intended.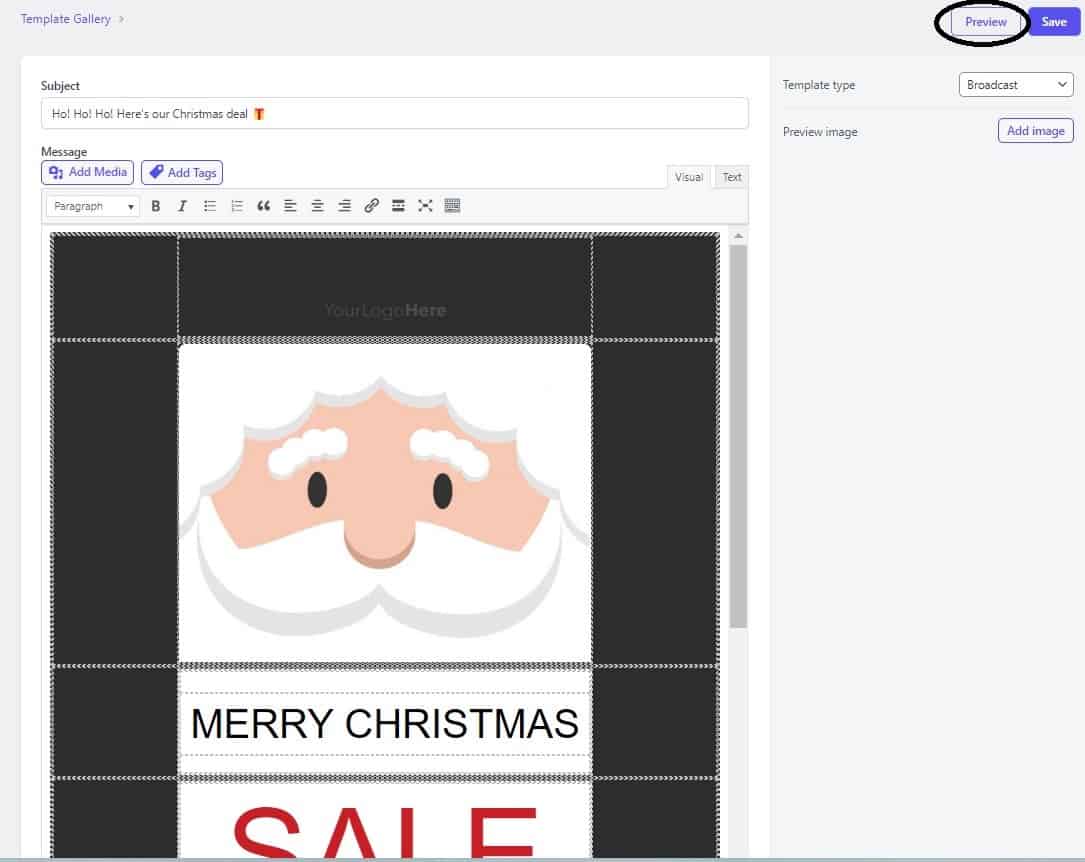 Check the spam score and update the message accordingly, then enable/disable tracking and choose your email list to Send/Schedule.
Use the analytics and reporting features in Icegram Express to track the success of your email campaign and make improvements for future newsletters.
With these steps, you can easily create and send a Christmas email newsletter using Icegram Express.
How to Measure Your Christmas Email Newsletter Performance
It's important to measure the performance of your Christmas email newsletter so that you can improve it for next year. Here are some key metrics to track:
Open rate: This measures how many people open your email. A good open rate is around 20-30%.
Click-through rate: This measures how many people click on links in your email. A good click-through rate is around 2-5%.
Unsubscribe rate: This measures how many people unsubscribe from your email list after receiving your newsletter. A good unsubscribe rate is around 1-2%.
By tracking these metrics, you'll be able to see what's working well and what needs improvement. If you have a low open or click-through rate, try changing up the subject line or content of your newsletter. If you have a high unsubscribe rate, make sure you're providing valuable content that your subscribers will want to read.
Final Thoughts
As you can see, there are many different ideas that you can use to create a successful Christmas newsletter that will engage your readers and help you to sell your products or services. Some of these ideas include highlighting special offers and promotions, featuring customer stories and testimonials, sharing holiday recipes and DIY crafts, and showcasing your company's charitable efforts.
Additionally, you can create a holiday quiz or game, offer gift guides and product recommendations, and share behind-the-scenes photos and videos of your team in the holiday spirit. By incorporating these ideas into your Christmas newsletter, you can create fun and engaging communication that will help to boost sales and build customer loyalty. So what are you waiting for? Get started today!