It's the most wonderful time of the year and I'm sure you too are busy decorating your homes and offices for Christmas. Now I couldn't help you with the physical Christmas decor so I thought of making a list of some real good virtual ones, just for you.
Best and Free Christmas Decorations
I carried out a research and tried collecting some of the best free Christmas resources, icons, images and wallpapers around. These resources are free and you can use it for decorating your blog, website, online store and also your emails.
Christmas themed optin designs
Christmas is the perfect gifting season. It's the most awaited sale season after Black Friday and Cyber Monday. Almost every store runs offers and discounts.
Now inorder to standout in this pool of offers, your store offer needs to standout. And a cool way to do that is by decorating your store with Christmas themed optins. Icegram has created some elegant looking popups, action bars, overlays etc for the Christmas season. Here's a little sneak..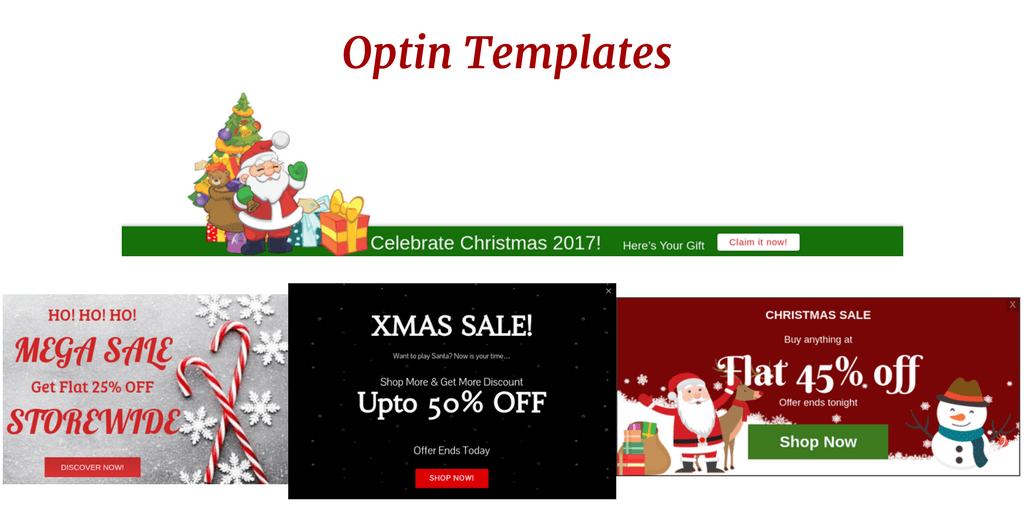 Christmas themed email templates
Just like optins, storeowners also send greetings, offer announcements, coupons etc to their customers via emails. Customers get flooded with such emails and the only way they remember your email could be the email design.
Email Subscribers Pro has added two beautiful Christmas themed email templates. They are ready to use and there's no coding required whatsoever.
Like these email templates?
Get Email Subscribers Pro
Christmas cards, posters, flyers
Cards and posters are the simplest and smartest choice to convey festive greetings. They are beautiful, highly appealing and the best medium to convey personal messages too.
Canva has an awesome collection of Christmas templates for cards, posters, flyers and a lot more.

Christmas icon sets
Icons are some really simple but cool things which instantly beautify your website content. You may choose to use it on your landing page, feature page, within your blog content or simple inside your newsletter / email.
Smashing Magazine has come with a set of 25 nicely designed Icon set by the designer Manuela Langella.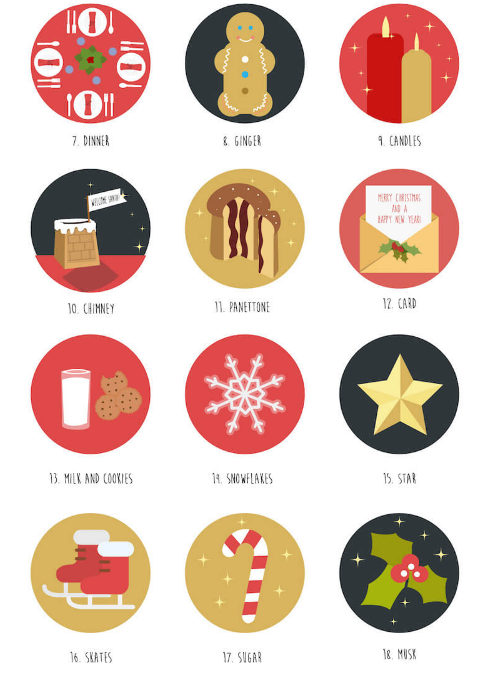 Flaticon also gives you a set of black and white flat icons which can be used to spread the Christmas message.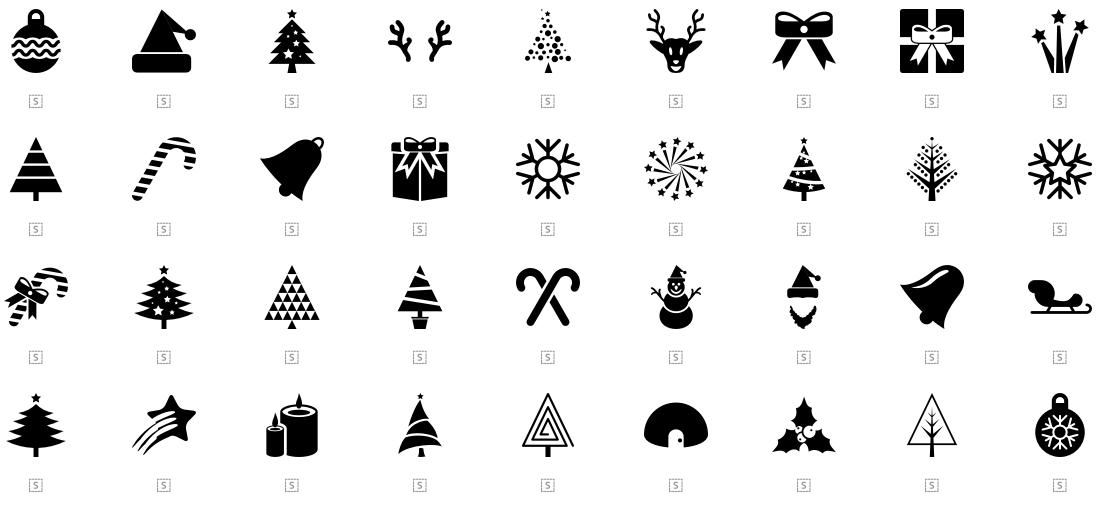 If you are looking out for a more vectorized icons this set by Vecteezy is something you must checkout.

Another great option for colorful icons is the icon set by Webneel. Webneel gives you a total of 150 icons. Here's an example of few of them.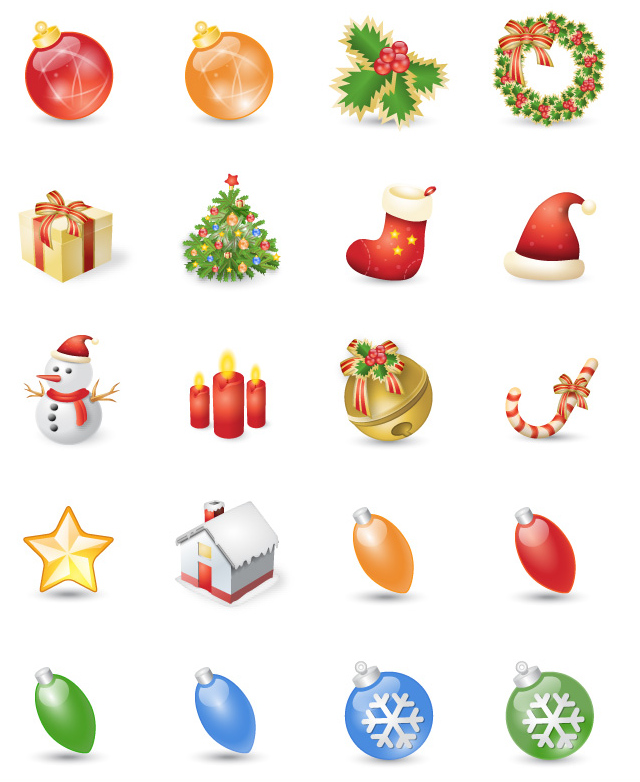 Download these colorful icons here.
Christmas HD images
Icons are tiny, what if you need a bigger image? Say an image for the background of the landing page / huge blog feature image / background image for popup, etc.
To satisfy all these requirements here are a few free HD images you can use this Christmas season.
Pexels is a great website and we source most of our blog feature images from it. Here are some really nice Christmas themed images you can use too.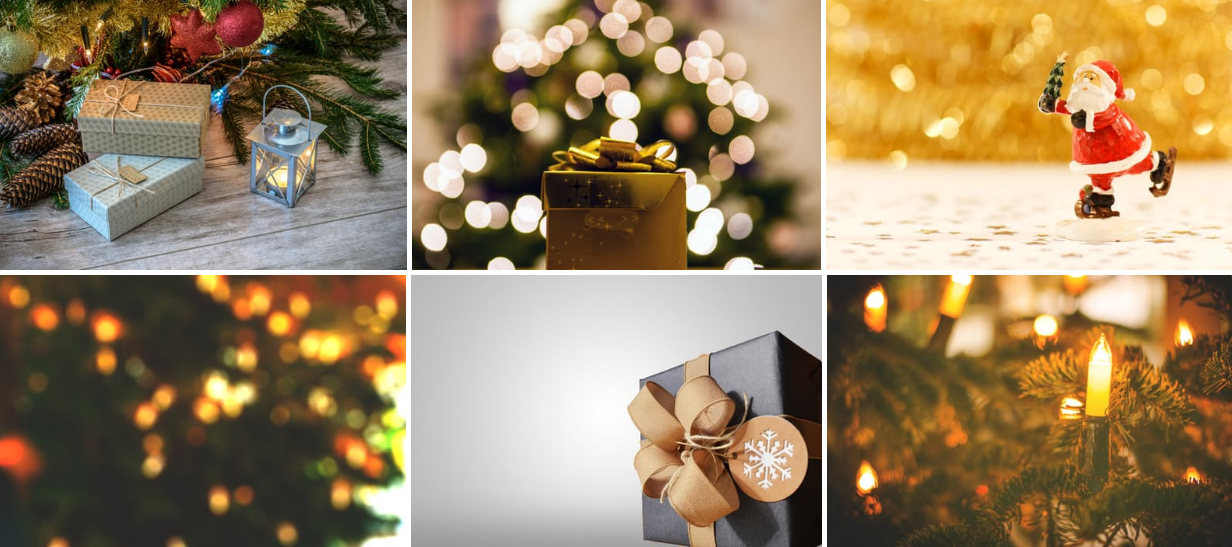 Just like Pexels, Pixabay is another website that gives some cool looking Christmas HD images.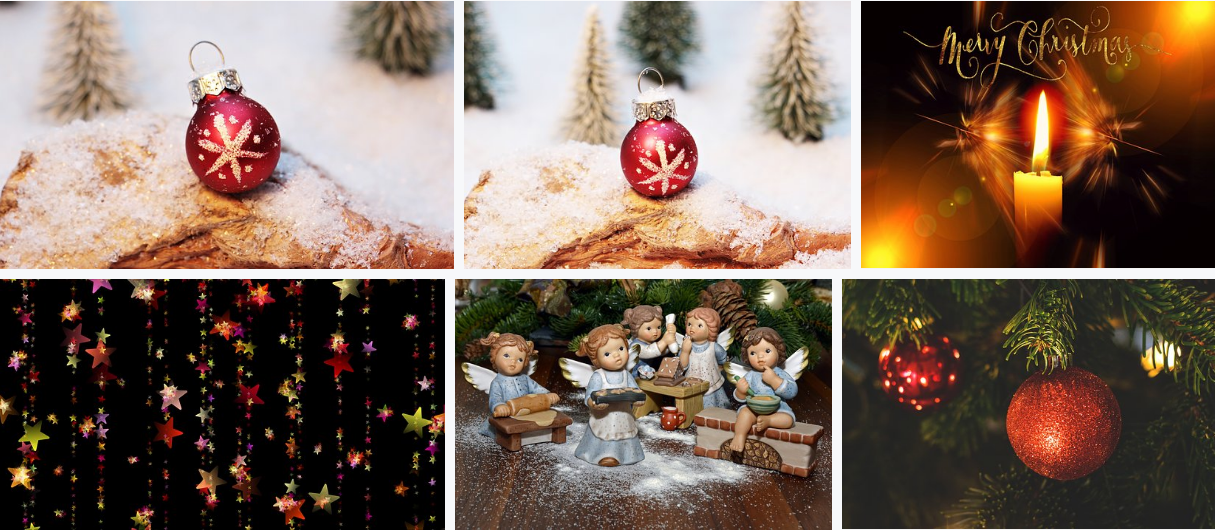 Christmas calendar
Another good resource I found during my research was a Christmas calendar. You can use this calendar or may choose to mail this calendar along with your Christmas greeting to your email list.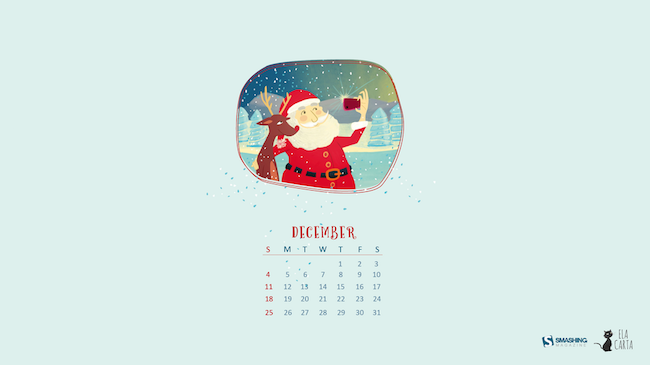 Download Smashing Magazine's Christmas Calendar
Add to this List
Do you know of similar resources? If yes, make sure you add it to comment section below. I will quickly update it to the blog.
P.S. Hope you find these resources useful.