Reviews, Testimonials and Customer Feedback
The plugin really does some awesome stuff.
That's where the skepticism came in. Because it's unusual to get something that works so well out of the box and is free!
In all, this is a really fascinating plugin and does great stuff.

Spencer Forman
Co-Founder, 1WD.tv
When you look at the features of Icegram and how it is capable of taking your WordPress site to the next level, it will be difficult for you to believe that Icegram is free. But it's real! A superb plugin, no second thoughts about that.
We have tested Icegram and all the listed features work perfectly.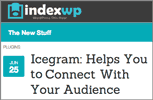 Dhiraj Das
WordPress pro-blogger, IndexWP
I'm blown away in all honesty. Simply a MUST have plugin.

For anyone using a WP blog, you must install this free plugin. Try it and see why.. This is amazing… It's definitely a winner and is live on my site!
Larry Haywood
Seems really interesting

This is free while many other plugins with less capabilities are very expensive!!
Massimo Chieruzzi
That's a sick plugin thank you!

I'm following you now.
Darryl Hudson
Looks good!

Excellent sales page.
Ed Dale
Great list of features.

A good addition to your roadmap would be Exit Intent for popups!
(And well, Icegram has Exit Intent now!)
Arun Varma
Icegram solves that!

Getting action from target audience on a blog has always been a concern. Icegram solves that!
Niraj Satnalika
Wow! I just needed such a plugin.

Everything is neatly done! Thank you!
Harish Krishna
I can't believe this is free!
It works so well, looks beautiful and professional, has a very easy to use backend interface, and I can't believe that this functionality is free!
After trying out quite a few plugins I've found Icegram turned out to be the most effective way of putting an unobtrusive signup form on my blogs. And I immediately increased subscriptions!
Thank you so much once again Icegram, wishing you every success with this!
Tosin
It's got all the features of a premium optin plugin, and some more…

I have used Icegram optin plugin for myself and my clients. It has got all the features that a premium optin plugin could offer.
It even includes some features that are not yet included in competing premium products – and are top selling optin plugins in some marketplaces. So thanks a lot Icegram for developing something comprehensive like this. Keep up the good work.
Mithun Baiju
Founder, Websmush
Annie Lax

After purchasing many bright shiny objects, most of them lackluster, IceGram is truly a product that illuminates the way towards creating magnetic calls to action that will galvanize attention.
I initially uploaded the free plugin, and I was impressed with the diversity of aesthetically-pleasing themes and invaluable analytics.
Still, I wondered, did a shinier object exist that could create even more eye-opening popups?
I performed a lot of research, went with my intuition, and purchased the IceGram add-ons. I'm so happy with this decision as I'm extremely pleased with the action bars, sidebars, stickies, ribbons, popups … well, everything!
Each campaign is also easy and quick to create, and the end result should materialize into increased conversions and sales.
As an added plus, the support is responsive and helpful. The responses are professional, friendly, thorough, and clear.
The IceGram plugin deserves a 5+ star rating. It's a shiny object that truly shines above competitors.
Annie Lax
Tanguy Dupre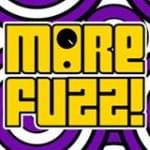 I've been using HelloBar for a while but they updated not long ago and now it breaks all my website. So I stumbled upon Icegram while searching for an alternative and I must say it's beautiful free plugin (with paid addons, but that's normal considering the good job done by the developpers).
Plus the support is kind and very reactive, so go for it guys !!!
Tanguy Dupre
Cecilia Miao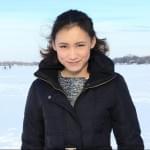 This is the best popup/actionbar/conversion box type of plugin I've ever tried! I have downloaded many others but they all had little problems. This one is amazing. And it's free!!!!
Hands up the best plugin!
Cecilia Miao
Tegan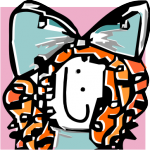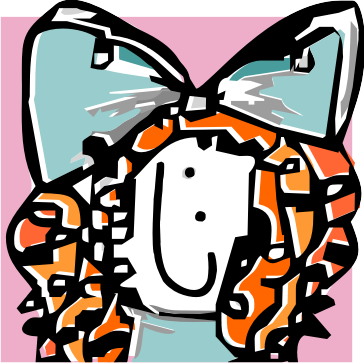 After several attempts with other plugins, I chose Icegram for not only the ease of use but their customer service as well. Andrea and Nirav have been fantastic with personalized assistance. I particularly appreciate the basic features and not being lured into upgrading before we're ready, but an upgrade is sure to come in the future!
Teagan
Definitely worth the while!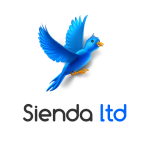 Great plugin, definitely useful! And great people behind the scenes. Use it, it is worth the while!!
@hubsienda
Must Try Plugin to Collect Leads On Your Website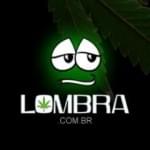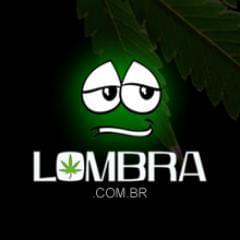 Works perfect with Icegram to increase your subscribers list on Mailchimp and E-mail Subscribers Newsletter plugin. Great support! Must try it!
Lombra
Complete Plugin. Configured within 5 minutes. Works 100%.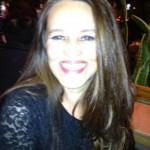 I am very satisfied with this easy and complete plugin/widget. In 5 minutes or less I configured it and is working 100%. I had to delete what I was using from jetpack because it just stop working and I could not figured out why. So this one seems to be the right for me. Thanks
Vsoraya
Simple, clean and looks good!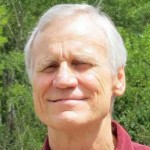 This works very well indeed… It does all the necessary things for a newsletter/email list(s)… It is simple, clean, easy to engage, and looks good… I was also easily able to do some styling on the input forms by adding its widget css into my child's style.css file and add and/or change some properties and values…
Thanks much for making this available and staying on top of it… ?
Crzyhrse
Reviews on WordPress.org in recent two months...