How to embed the Icegram Express form on your website.
In Icegram Express Max, you can embed a form on a third-party blog page, or into another/ external website. Using this feature, you can offer special discounts to encourage new subscribers, cross-sell and target audiences, which will increase engagement from other pages, websites, or third-party blogs.
This feature will enhance your digital tribe & presence.
Steps to add an embedded form to your website or third-party website.

Step 1: Navigate to Icegram Express > Forms > Create/Edit.
Step 2: Enable the embed form. In the examples below, we have added two websites where we want to embed the form and enabled the embed form option.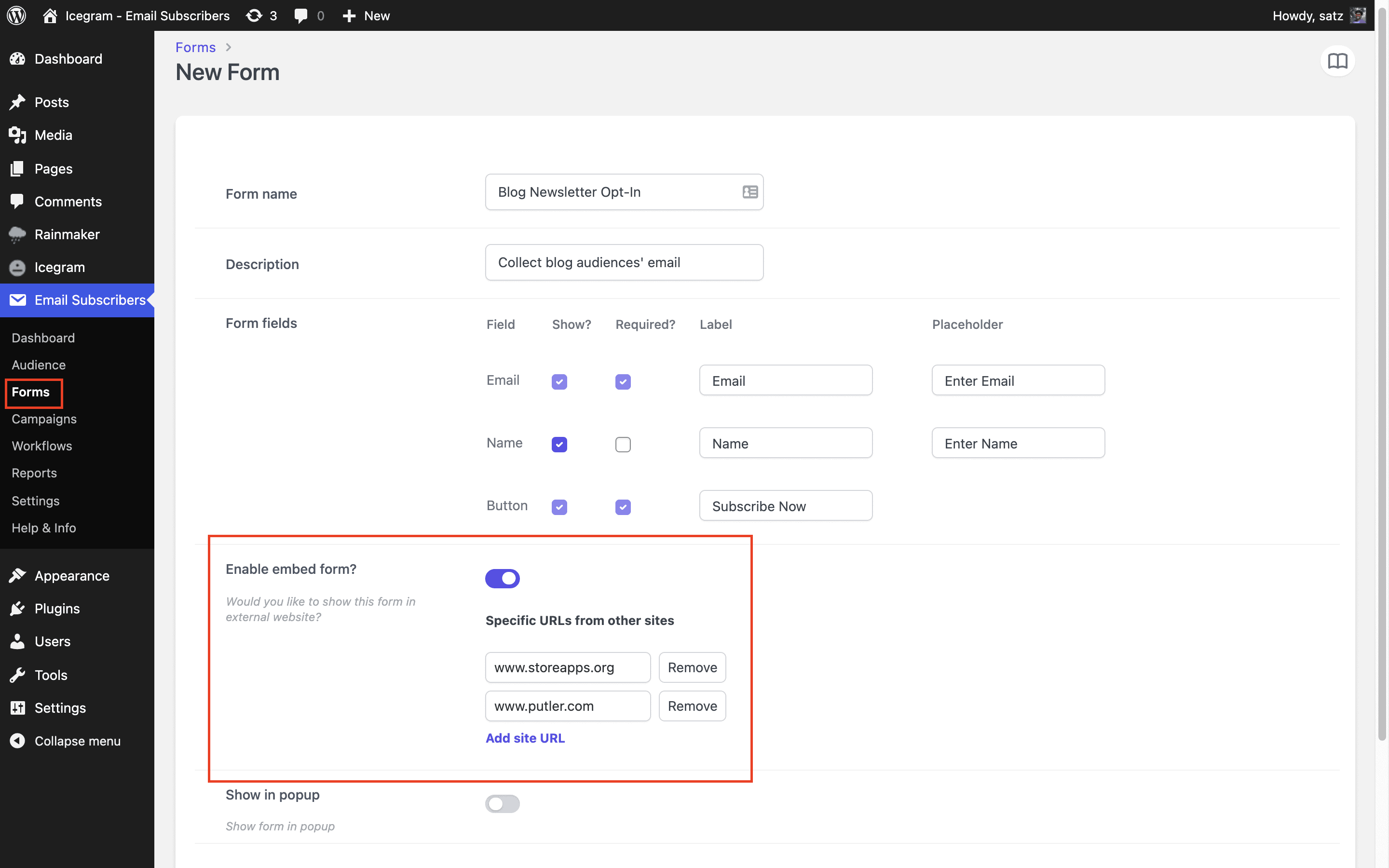 Step 3: Save the form.
Step 4: Copy the embed form code by selecting "get form embed code" (Icegram Express > Form > 'Hover on form name with embed code option enabled').
Step 5: Insert/Paste the code into the editor. In Gutenberg, you can use the HTML Custom Block.
Note: This embedded form will automatically add the subscriber's details into the Audience dashboard of the Icegram Express plugin after they submit it.