Email Subscribers hit the 100K user mark on WordPress. We were excited and wanted to show our gratitude towards our users.
So we brainstormed and listed out various areas within the Email Subscribers plugin that needed improvement.
And to start with, we picked features that could make Email Subscribers more user friendly.
The good news, we've implemented those features in our latest update – Email Subscribers version 3.4.1.
Revamped the 'Compose' feature
We noticed that users mostly use Email Subscribers to send new blogpost notifications and newsletters.
So the first thing they click on was the 'Compose' section. We saw that this section was dull and confusing. Here's how it looked.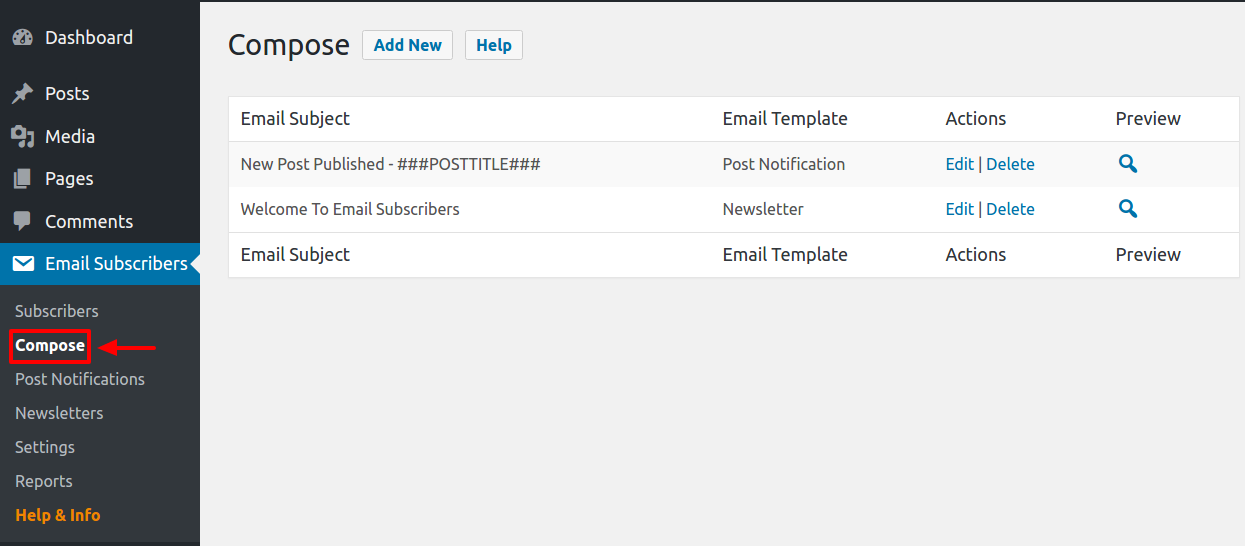 So we took it on priority and renamed
COMPOSE 'to' TEMPLATES'. Here's the new look!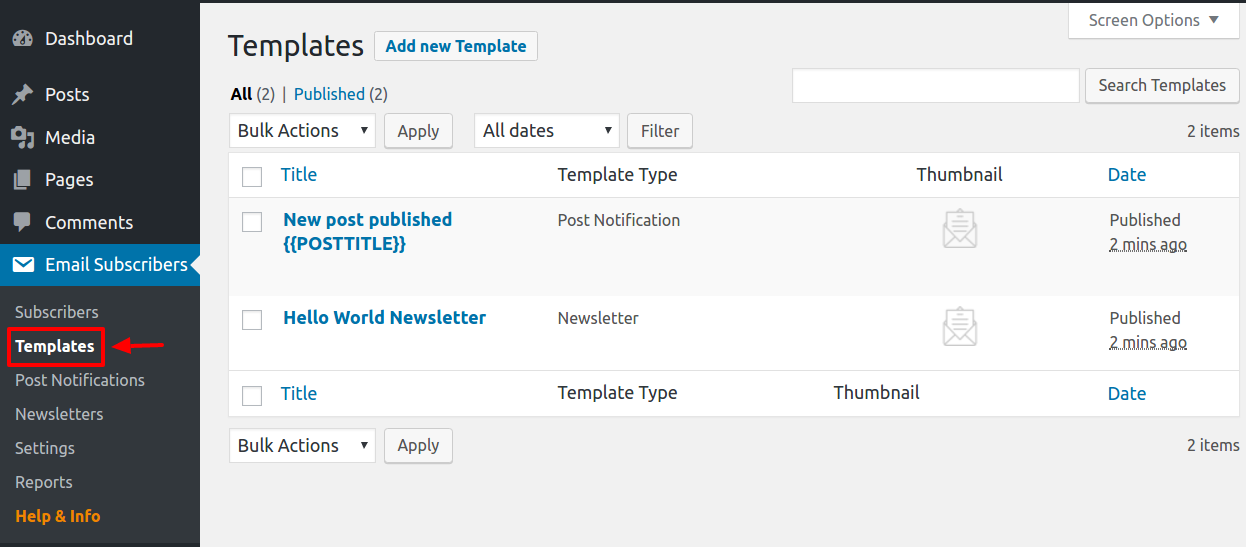 Templates has all the options that were previously under compose.
It is also less confusing and has some really good templates that you can try instantly.
Another benefit, previously it wasn't possible to put emails into draft mode. But with this release you now can. You can now edit, save and trash emails within Email Subscribers.
Introduced better keywords
If you have ever used Email subscribers, you very well know the importance of keywords. We wanted to take this a notch higher. We noticed that these keywords were primitive.
So we thought of giving it a modern twist. Something that is used by most of the plugins.
So we went ahead and modified the old keyword structure to a new one.
Old Keyword Structure
New Keyword Structure
Note: All the old keywords are now replaced with this new keyword structure.
Give us feedback
So these were the major changes we did in Email Subscribers version 3.4.1. We hope you like it. If you do, make sure you write your feedback in the comment section below.