Last updated on April 18, 2017
Using Facebook & Twitter for promoting your business? Good.
But using Instagram too? Even Better.
Because of the benefits that Instagram provides, many independent entrepreneurs and business companies have invested their time and efforts in improving their Instagram accounts.
This is to attract more views and visits, as well as followers of their Instagram accounts, which, in effect, can boost leads and sales. And of course, make your brand more visible.
Here are a few tips that companies generally use to grow their business visibility on Instagram.
1. Know How Instagram Works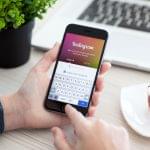 Above everything else, acquaint yourself very well on how Instagram works as well as be familiarized with its security features to avoid future cyber problems.
Also, it is advisable to have a plan on how your Instagram account will appear. This way, you have a direction on how you will arrange the pictures and videos.
Think of it as making a marketing plan but just within the context of how Instagram accounts work.
2. Advertise Your Instagram Account Everywhere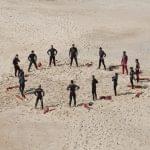 Your Instagram account means nothing if you do not have many followers.
It is through these followers that your business will be further advertised.
To get more followers, you have to display your Instagram account on other social media profiles as well as on your own websites.
3. Post Interesting Images of Your Business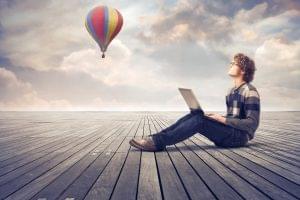 After getting familiar with Instagram, it's now time to play with images.
Since Instagram is more on the visual aspect, it is best to use pictures that are both engaging and relating to your business.
It's the best to build credibility.
Strike a healthy balance among your images – it should be funny but professional. This is imperative because it is through these interesting and fun photos that you can attract more viewers and followers.
As what a social media expert, Rachel Sprung, says – Take advantage of the increased real estate you have with the Instagram web page to tell a story with the images.
4. Follow Your Followers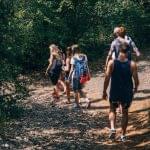 It is not only enough that you increase your followers – but you also have to follow them back. Through this, you will have an idea on the wants and trends of your target market.
Also, your followers will appreciate it if you will follow them back.
5. Increase Number of Views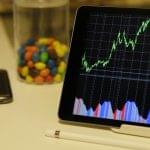 To keep your Instagram account consistently popular among all other Instagram accounts, you have to increase the number of views of your posted pictures and videos.
The best way to accomplish this is to buy views on Instagram. Some companies offer such kind of services.
In effect, you will gain even more than a million views on your Instagram posts through this process.
Your Take
These were some simple and basic tips of using Instagram. There are a lot of other ways you can use Instagram for business. Have other strategies to share that can be useful? Let us know about it the comments section below.
Additional Resources