Hello Bar was the pioneering solution that created conversion breakthroughs and a whole new market for high converting marketing message solutions. Hello Bar is a hosted solution, and there's a WordPress plugin available (rather old) that makes it easy to add your Hello Bar embed code to your WordPress website.
Hello Bar was taken over by Neil Patel's CrazyEgg a while ago and is completely free now.
Icegram Engage itself took a lot of inspiration from Hello Bar. Especially during conceptualization. And while Hello Bar caused some concerns because of limited number of impressions in the free version when it launched, we decided to keep Icegram Engage core features free so everyone can use it.
In this post we do a head-on, one-on-one comparison of Icegram Engage with HelloBar.
This is Not Apples to Apples…
HelloBar is a hosted solution. Icegram Engage is a WordPress plugin. HelloBar offers header notification bars,popups, overlays and slide-ins. Icegram Engage offers header/footer notification bars, and three other message types – Popups, Messengers and Toast Notifications in the FREE version and sidebars, overlays, interstitials, badges, inlines, ribbons, exit redirects etc as premium addons. Icegram Engage allows creating campaigns and adding multiple messages to it, HelloBar is only for single messages. So Icegram Engage does a lot more than HelloBar…
But why not just compare the action bar message type of Icegram Engage to that of Hello Bar?
Creating your first notification bar…
HelloBar asks for your goal first – collecting emails, driving traffic to a page or sharing and connecting. Then guides you through a wizard like process to create your notification bar. This is great and easy to use.
Icegram Engage creates a sample campaign when you install it on your WordPress site and offers a single screen configuration that's very easy to understand.
Both Icegram Engage and Hello Bar have a quite user friendly, simplistic, one page configuration panels.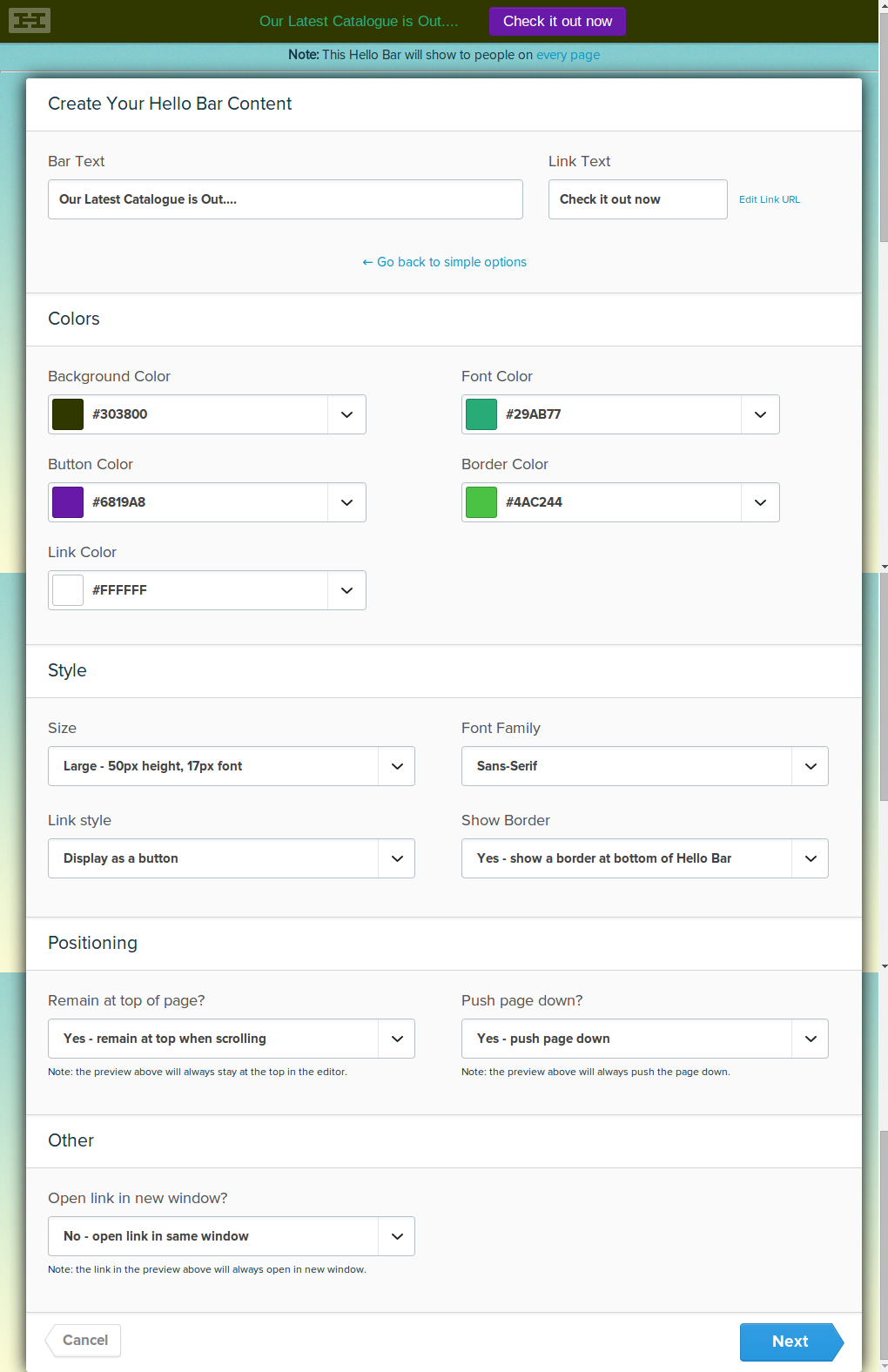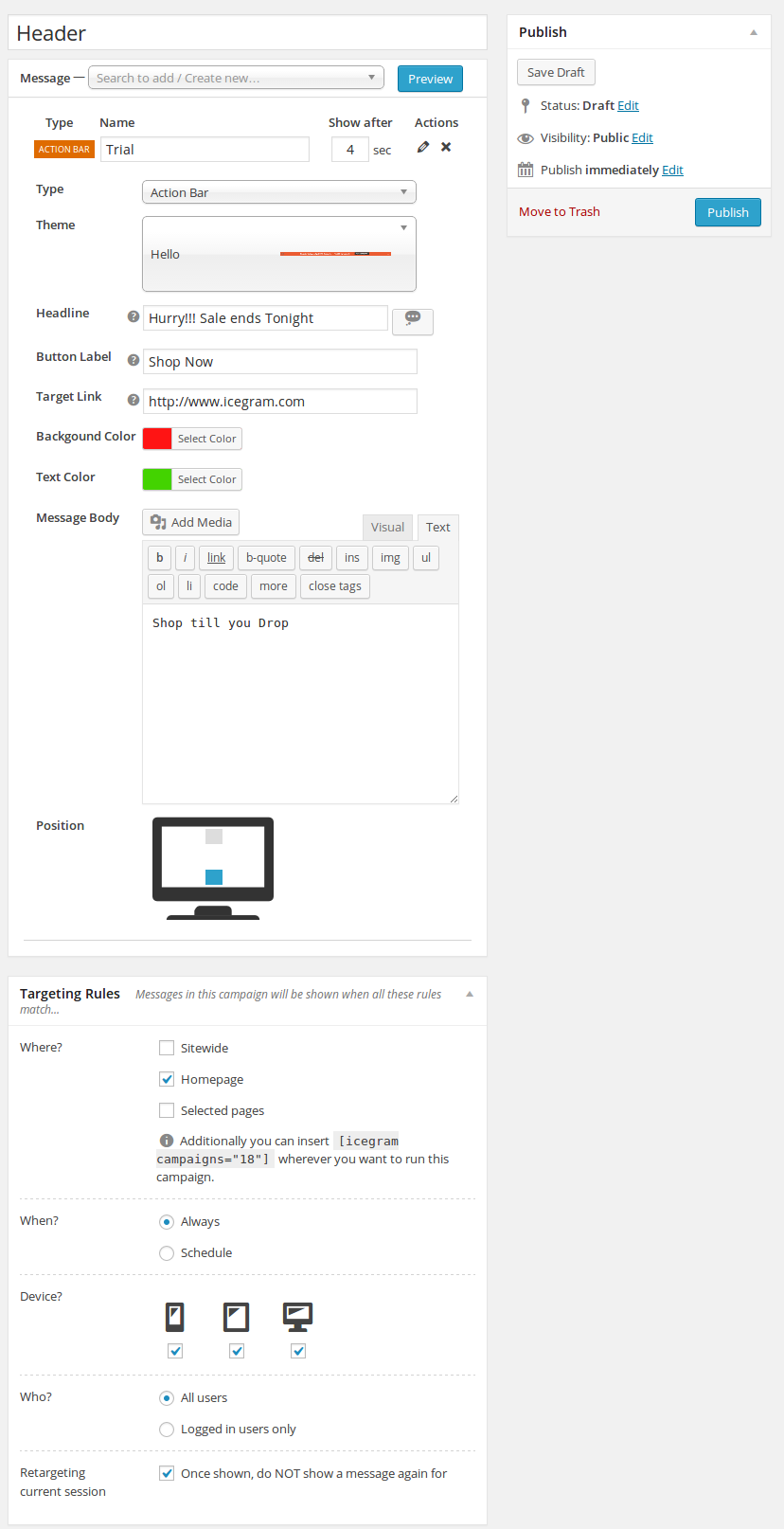 Styling your action bar
Hello Bar allows you to enter the bar text and then style it according to font color, font, background color, button color etc.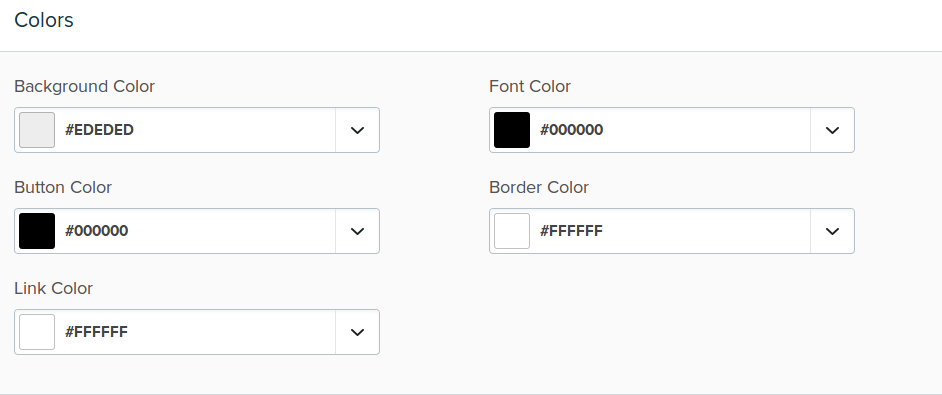 Icegram Engage gives you similar options of background color, text color. Also it has the fully powered WordPress editor that can be used to style your messages even further. Icegram Engage also does not impose any limits on the size of the message. You can do single line messages, or long texts with images.
This means you can use Icegram Engage even to create header "panels" – not just "bars".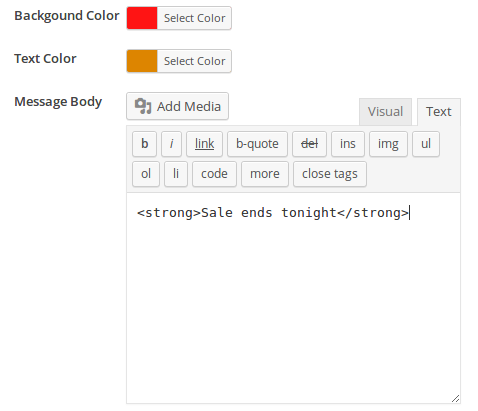 Themes
Hello Bar doesn't provide any themes as such. But gives you color combinations to choose from.

Icegram Engage on the other hand provides 4 amazing themes. These themes can further be modified (color palette or CSS customizations) in order to suit your website.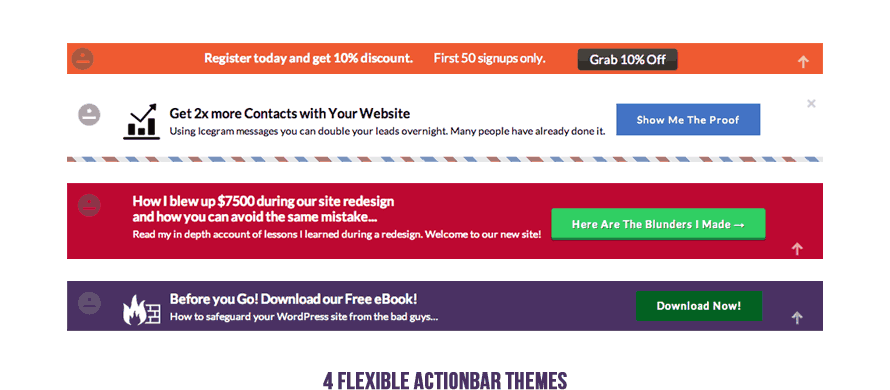 Headline Generator
This is a unique feature from Icegram Engage. You don't need to break your head or spill four cups of coffee devising the perfect headline. Icegram Engage can give you ready options – you fill in the blanks and are ready to go!

Message Editor
Hello Bar comes with a live editor – this gives you a preview of your changes right at the top of current page.

Icegram Engage on the other hand gives you flexibility by providing a WordPress editor and a preview mechanism. So you can see how your messages will look on the exact page you are targeting them on. And like we mentioned earlier, you can do single line messages for action bars, or long texts with images for action panels!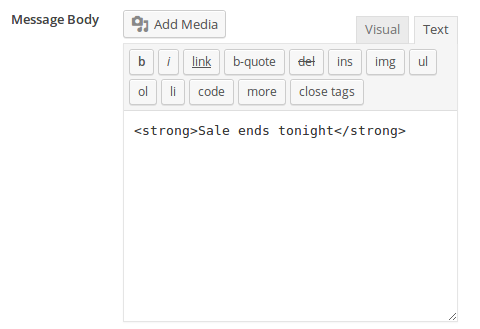 Both Hello Bar and Icegram Engage give positioning options. However Icegram Engage offers both header and footer positions, and makes it very easy to pick your choice.


Targeting – whom / where / when to show your notification bar?
Icegram Engage gives you liberty to precisely target your action bars. You can select who, when, how many times and on which device can view your action bar campaign. Icegram Engage campaigns can even be shown with a shortcode…
Hello Bar only provides you two targeting mechanisms. That is Time delay and Exit intent.
Icegram Engage provides both these features in it's premium addon Behavior Trigger and Advanced Targeting.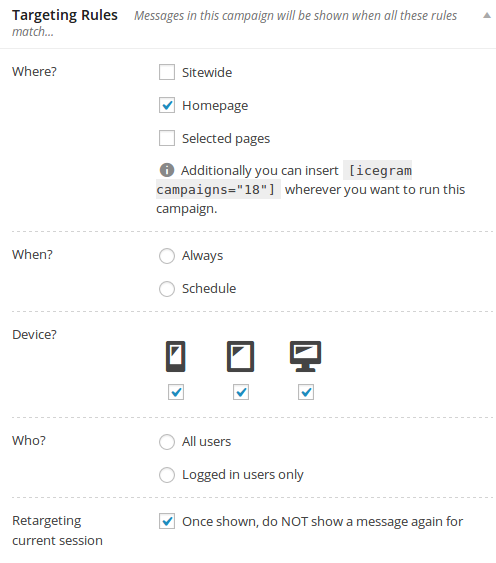 Analytics
Hello Bar provides analytics on how your action bar is faring. Icegram Engage provides analytics for tracking how eacho f it's campaigns are faring.

Price – you do get free meal at times…
Icegram Engage and Hello Bar both are FREE. No limitations!
Summary – so what's the bottomline?
HelloBar is great for simple, header notification bars. Icegram Engage is great for WordPress site owners who need full power and flexibility.
To summarize let's put it in a table:
| | | |
| --- | --- | --- |
| Configuration Panel | Simple to configure | Simple to configure |
| Styling | Various Options available | Basic Options |
| Themes | Color styles, not themes | Color styles + 4 built in themes |
| Headline Generator | Not Available | Yes, Unique Feature |
| Editor | Basic, Live Preview | Powerful WordPress editor |
| Positioning | Header only | Header + Footer |
| Timing Control | Yes | Yes |
| Targeting | Time delay and Exit Intent only | Many Excellent Targeting Rules |
| Analytics | Available | Available |
| Platform | Hosted Solution | WordPress |
| Campaigns | Single Message | Multiple Messages, Multiple Campaigns |
| Message Types | 4, Header bar,Popups, Overlays, Slider | 4, Notification bars, Popups, Messengers, Toasts |
| Branding Removal | Free plan – Complusory Branding Pro plan- There's Branding Removal | Yes, even in free version |
| Price | Free & Pro plan- $50/month for 7500 clicks | Free & Premium add-ons |
What's your take?
Hello Bar or Icegram Engage? What is your choice and why? Drop a comment below!