The holiday season is a boon period. Only if you don't fall in your own trap.
Yes, there are plenty of holiday season mistakes (very silly one too) we make in the lure of making more sales and end-up at the losing end.
Mistakes that can spoil higher revenue plans
Here we highlight those 17 mistakes that can easily spoil your higher revenue plan in-spite of a surge in traffic. We'll also look how to avoid them.
Running bumper discounts, too many offers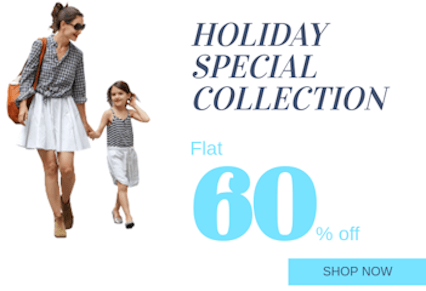 We begin with the most common mistake. To get more sales, we run bumper discounts for a longer time period or run multiple offers.
End result – The brand sounds cheap and people will keep on expecting more offers from you every now and then to buy.
So, you will give away a lot and hurt your profit margins.
What you should do – Don't run too many offers. Though you can test various offers and pick the best which gives you good results. Run that offer for a limited period of time.
Instead of an offer, you can try selling bonuses along with your main product.
Not making your site mobile responsive
Experts predict that more than 50% of transactions will be done through mobile in 2020.
So this is the first thing you should do. Keep your website pages mobile responsive for friction-free shopping experience for your users.
Note – Google ranks websites higher based on their responsiveness on mobile.
Sending the same email to your entire list
Email marketing is a tough game. Every customer has its own taste and responds differently to the same email.
So, sending the same email to all customers will only lead to higher unsubscription rate.
When you have different customer segments, you easily know what to target each of your customer segment. This will give you more successful email performances and sales.
Here's how to get your customer segments automatically based on their purchasing behavior.
Sending irrelevant emails at the wrong time
Like sending same emails, sending irrelevant emails take a heavy toll on your subscription rate.
Even though your emails are good, sending them at the wrong time too will hamper your conversions.
A proper well-planned marketing campaign is all that you need.
Not hiring/outsourcing work
You cannot afford to do all things single-handedly. The holiday season is a season of attraction too. What seems better, sells more.
Good quality graphics, designs, offers, landing pages, etc, are what appeals and converts customers instantly at the first instance.
So spend some bucks to get these right at the first place.
We have compiled a list of top 5 websites to outsource work.
Get aggressive on your marketing. Social media is your go-to person for the holiday season. Posts, tweets, images…keep on doing it frequently to push your brand in the minds of individuals.
Similarly, there are deal sites which list websites that run offers on holiday sites (free + affiliates). Contact as many of them to increase your brand visibility, but more reputed ones.
And if you think you are getting better deals from affiliates, go ahead with them too.
Also, if you haven't tried FB or Twitter ad, you can test your ad for a minimum budget and get audiences to know more about your brand.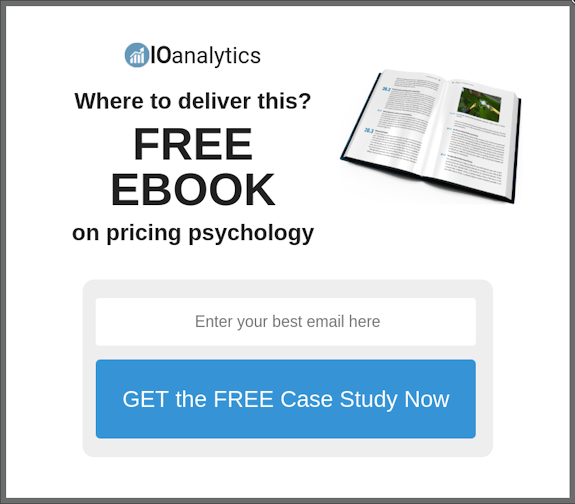 Every customer won't buy from your store. But that doesn't mean you shouldn't put up a newsletter opt-in or restrict from gating valuable resources behind your opt-in.
If somebody doesn't buy, get them to at least sign up for your content. You can convert them later at some point or the other.
Recommended tool – Icegram
Having excess inventory/falling short of inventory
It's obvious that during the holiday season, you may overestimate the demand and will be left with excess stock. OR sales don't go as planned and you are left with uncleared stock.
Hence, estimate demand based on your past performances and order your stock accordingly.
If it's a new product, you may offer it as a discount so that more people grab it.
Not analyzing your competitors and past trends
Like you, your competitors are in the race to grab the market share. You may be well-versed with your competitors and their performance during the holiday season.
Analyze your competitors thoroughly and plan your marketing accordingly. As I said earlier, your past trends matter too. Do consider them as an important factor before making future decisions.
Starting sales too early/too late
People save money for the end to get the best deal. Similarly, they also go for the big fishes at the end where they hope to get more discounts.
Hence, running a sale too early or too late will hurt your profit margins.
It is advisable to run the sale for a time interval; like if it's Halloween on 31st October, you may run your offer from 29th October to 1st November.
Not offering annual pricing for digital products
If you are ignoring this, you are losing out a handful of revenue. People are looking out for best deals and there can't be a better deal than offering them a yearly plan.
This is a great chance to get more customers committed to the brand, earn revenue in advance and also retain these customers for a longer time.
Tedious checkout, free shipping
Customers are in a mood to checkout early and throwing them with a tedious checkout process will only lead to increased cart abandonment.
Similarly, customers will also look out for free shipping for low-end products. So, set a threshold value above which shipping will be free.
You can bundle some products so that they can be eligible for free shipping. This will encourage customers to buy more.
Running offers

There may be online stores who won't run offers during the sale days. They are happy with the revenue they get. Point!!. There are customers who purchase without offers.
So, if you are planning not to run an offer, you can try the Amazon way.
Whenever a person is in the shopping funnel, show them Frequently Bought Together items. This way, you are nudging customers to buy more. And it works too.
No live or quick support
This could probably one of the biggest mistakes if customers queries are not solved.
Have a live chat so as to meet the in-flowing customer queries. Or at least make sure customer doubts are solved at the earliest.
Offering bigger discount on best-sellers
When you know your product is a best-seller, then there's no need of giving big discounts on it as people are going to buy it anyways.
Being holiday season, they expect a deal. So, bundle your best-seller with some other complimentary product and sell the bundle at a discount (very low discount).
Non-planned budget
Before going all in for the holiday season, have a budget set. Learn to say "NO" to some things if they aren't of enough important even if brings in some sales.
Otherwise going over budget will lead to reduced profits and more expenditure.
Testing
This is the most important and probably requires monitoring at regular intervals.
Test and check everything – be it your server capacity, offers, emails, content, web pages, etc.
It shouldn't break, especially at the customer's end.
Summing it up
I hope you are now well aware of all the holiday season pitfalls. Actually, these are evergreen points you must always keep in mind.
Feedback…suggestions? Let us know in the comments section below. It will be really helpful for our fellow readers.