Icegram was created  with a vision of making customer engagement simpler and easier for bloggers and online businesses. Email still tops in the list of marketing tools and we're making it easier to integrate optin subscription forms with Icegram.
Last week we talked about step by step procedure of adding a subscription form to Icegram messages.
In this blog post, I show you an exclusive in depth tutorial on Icegram –E-goi integration process.
What is e-goi?
E-goi is multichannel marketing automation made easy! It integrates e-mail, mobile, web, voice and social media campaigns into a single online system, making it a breeze for you to grow leads and automate your customer life cycle!
You can create lists within e-goi and communicate them over email and other channels.
Getting Visitors to your e-goi lists with Icegram
If you want to add people to your e-goi lists using Icegram, follow these steps.
After entering your E-goi account, click to the 'FORM' button present on the main menu bar.
Decide on the form that you would like to deploy and click to 'DEPLOY'
Click to 'ADD ANOTHER DEPLOYMENT'
Next, click HTML
Click to 'ADVANCED HTML'
A window opens ups with the html snippet in it.
Copy paste this html snippet and add it to the 'Embed Form' option of the desired Icegram's message type. And follow form embedding steps as usual.
Process in Pictures!
For a better understanding kindly look at the snapshots below.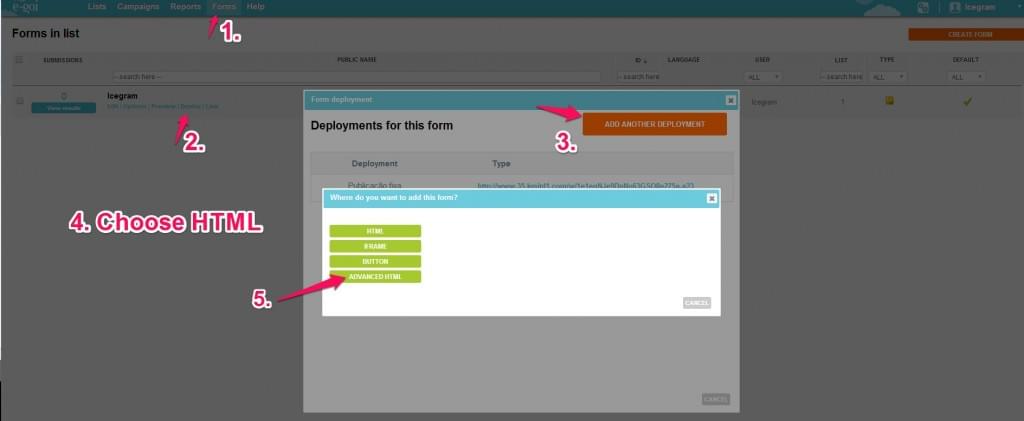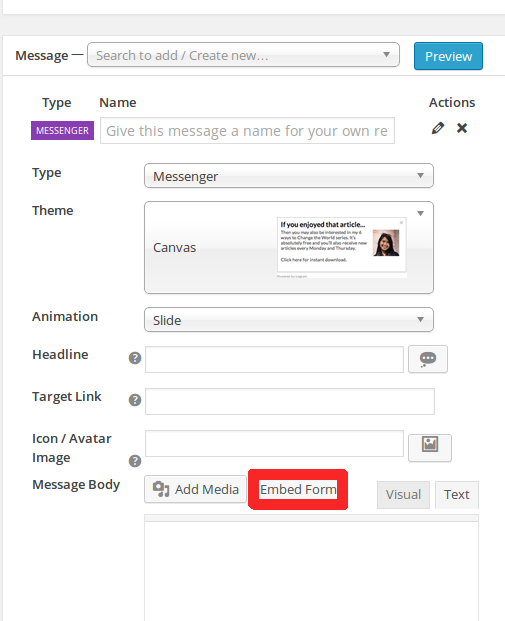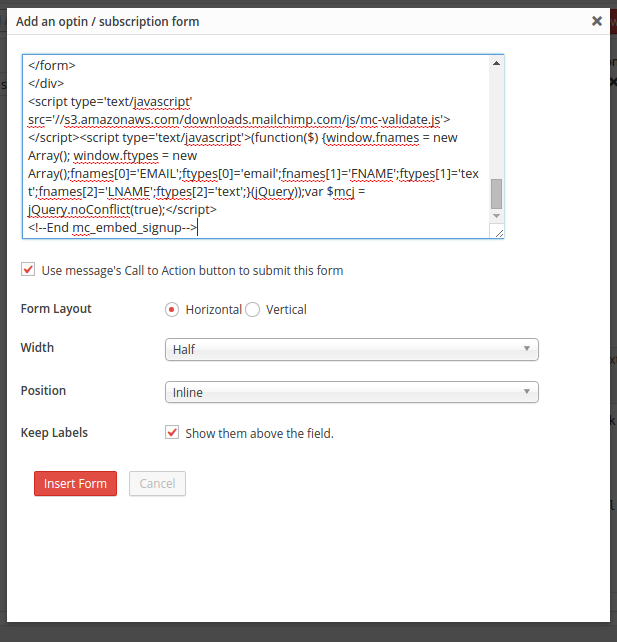 Questions?
Feel free to reach out to us in case of any questions. We'll be happy to answer them all 🙂