An often repeated support question for Icegram was compatibility of popups on mobile devices. We did have responsiveness in popups from the beginning, but it wasn't something people were happy with.
Now everyone can be happy! Icegram 1.8.4 (the last release) has amazing responsiveness for popups! They not only work, but look beautiful on mobile devices now!
A huge thanks to Dmitry Semenov for Magnific Popup – the library we are now using to show popups. We've parted ways with the WordPress' built in Thickbox, and are using Dmitry's work exclusively for showing all popups now.
And it shows! Here's how popups show on mobile devices now!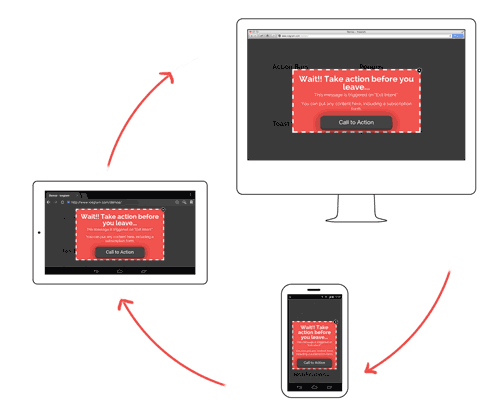 Other things in 1.8.4 release
The other fixes in this release are:
Fix: Timing problems with popups triggered via Behavior Trigger addon.
Fix: Visual Composer compatibility
Over to you..
Upgrade Icegram using standard WordPress update process. Or Download Icegram from here.
And let us know if you like the new responsive popups!