Icegram has crossed around 3500 downloads,  and we would like to thank all our lovely customers/ well wishers who have helped us make this possible.
In our newest release Icegram version1.5 we have a couple of interesting things that you'd like to look out for.
New Features
The latest version is a combination of many wanted features that customers requested over a period of time. A quick view at the features that are included are as follows:
Support for integration of custom forms. (Read more on this)
Targeting Rule: Option added for Non logged in user
Added support for submitting form on CTA click
Re-targeting Rule: Option added for number of days
New Add-on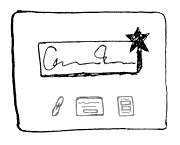 Along with these feature additions we also released an add-on to improve customer interaction once they click on to a CTA.
This gives you a range of actions you could direct your customers to once they click to a CTA. The possible actions you  could opt for are as follows :
Open a link – default choice, optionally open link in a new tab
Submit the form embedded in message body, optionally submit in a new tab
Submit the form via AJAX – and optionally show response text, hide this message or redirect to another URL
Show Another Message – to chain messages together on CTA clicks!!
Hide this Message – similar to no CTA link present.. Close this message!
Tip : You could mix and match and check out what converts customers faster.
Fixes to Add-ons
There are also a couple of fixes that were incorporated in the features from previous versions. A quick look at the change log is as below:
1.Icegram Analytics(vesion 1.1) -Display stats in message and campaign list columns
2. Icegram Behavior Triggers(version 1.1) – Solve Js error "icegram_trigger_based_messages is undefined"
3. Icegram Stickies(version 1.1) – Change CTA function
4.Icegram Ribbons and Icegram Badges(version 1.1) -Unset Embed form setting(Added for CTA plugin)
5.Icegram Inline(1.2) , Icegram Sidebar(1.1) , Icegram Overlay (1.2) – Added css for form submit button
Send us your feedback about this new version of Icegram. Which is the feature you like the most or which feature is your least favorite. We'd like to have your take on it.