Email List is the Ultimate King
The digital marketer's modern day mantra is– The money is in the email list. Without an email list, your business is likely to doom.
To capture leads and convert visitors, you need the right tools; the tools that has the capability and features to help you capture more and more leads and acquire more customers in turn.
So, here's an unbiased comparison of two such WordPress plugins-Icegram Engage and MailMunch whose core structure is different but both of the tools share the same goal – collecting more leads through innovative appeal.
Message Types
MailMunch
It provides 5 type of message types:
Popover
Embedded
Topbar
Scrollbox
Sidebar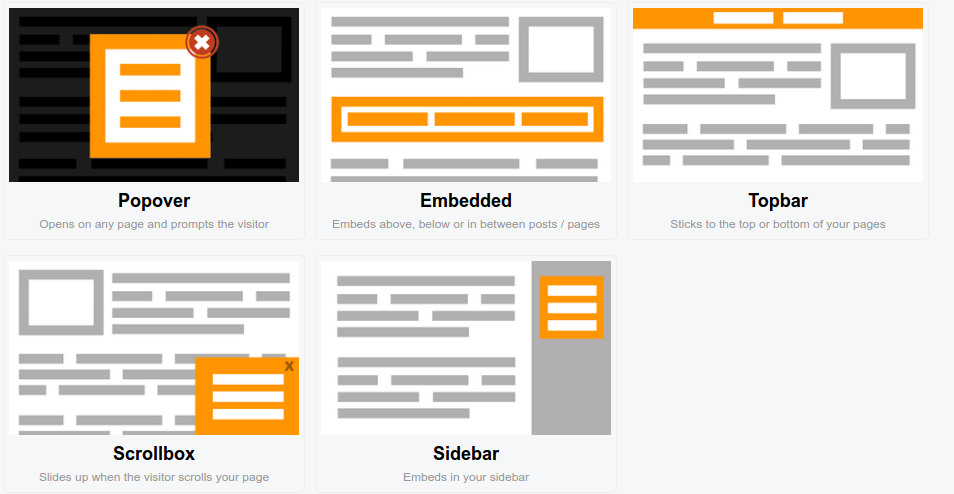 These message types are common to almost every other lead capturing tool out there in the market.
Icegram Engage
It provides 12 different message types (4 free and 8 paid add-ons)
Free Message Types
Action Bars-Header/Footer Bars (Topbar in MailMunch)
Popups (Popover in MailMunch)
Toast Notifications
Messenger (Scrollbox in MailMunch)
Paid Message Types
Overlays
Sidebar
Inline Messages (Embedded in MailMunch)
Badges
Ribbons
Stickies
Interstitials
Tabs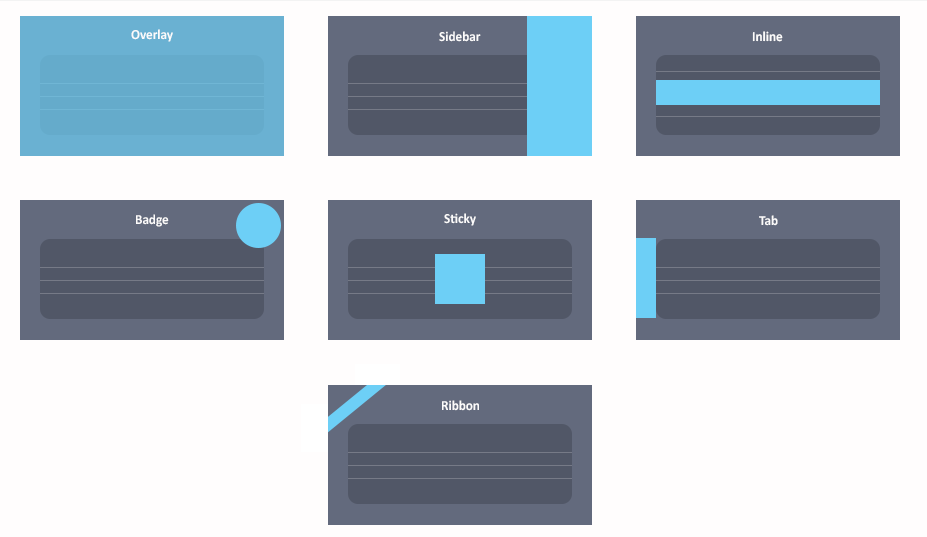 Each one of them are completely different and each one of them serves different purposes.
For example, you can use stickies for reminders, tabs for feedback/survey, badges to display winners and so on. Try out each of the Demos
Here's the table comparing optin types:
| Optin Display Type | Icegram Engage | MailMunch |
| --- | --- | --- |
| Action Bar (Topbar) | Yes | Yes |
| Popups(Popover) | Yes | Yes |
| Inline (Embedded) | Yes | Yes |
| Messenger(Slidebox) | Yes | Yes |
| Toast Notifications | Yes | No |
| Messenger | Yes | No |
| Overlays | Yes | No |
| Sidebar | Yes | No |
| Badges | Yes | No |
| Ribbons | Yes | No |
| Stickies | Yes | No |
| Interstitials | Yes | No |
| Tabs | Yes | No |
Themes
Themes are the design of an optin form. It's one of the important elements of a perfect form. They should grab immediate attention of visitors and make them sign-up for your list.
Mail Munch
It has 10 free themes in total. Rest others are in premium version.
Most of the themes appear the same and are designed for bloggers and marketers and might not work for every niche.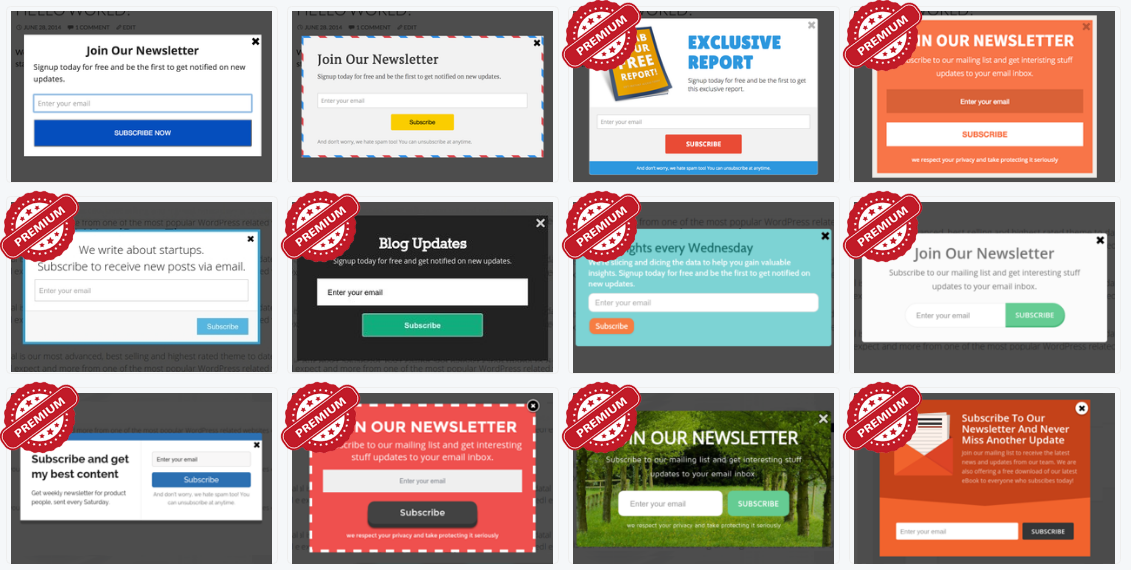 Icegram Engage
It has 20 free themes and a total 74 Well-designed high converting themes (paid + free) that's tried and tested to increase conversions!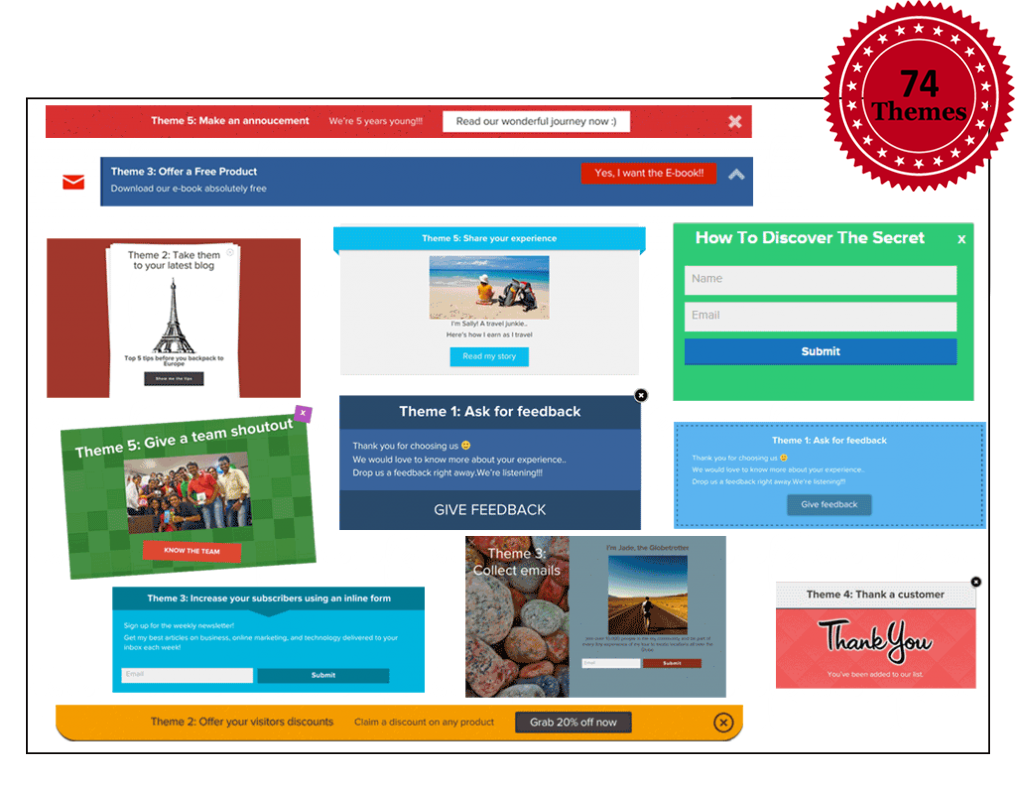 Having more themes obviously gives you a more controlled way to show the optin form of your visitor's taste making sure that it converts well!
Message Customization
Both Icegram Engage and MailMunch provide robust Customization options. All the text is completely customizable with complete HTML support with it.
Inserting Images and Videos is possible with both as well. Customizing elements of the form, background colors, CTA Buttons, Animation, Custom CSS option, all these factors are present.
Addition of Custom HTML forms is also possible with both, Icegram Engage and MailMunch.
Behaviour Triggers and Exit Intent
Behaviour Triggers are essential factors to show a form when a behaviour (visitor action) takes place. Showing the form and hiding it on user's behaviour can result in an increased conversion rate.
Following is the comparison of Show and Hide Form Behavioral Triggers in Icegram Engage and MailMunch.
| Show Trigger | Icegram Engage | MailMunch |
| --- | --- | --- |
| Exit Intent | Yes | Yes |
| After % Scroll | Yes | No |
| After Timed Delay | Yes | Yes |
| Frequency | Yes | Yes |
| After User Inactivity | Yes | No |
| Link Click | Yes | Yes |
In the Show Triggers comparison, Icegram Engage's got an edge over MailMunch as it provides 2 additional triggers to show your form – After % page scroll and after user's inactivity for 'x' seconds.
Hide Trigger Icegram Engage MailMunch
| | | |
| --- | --- | --- |
| CTA Button Click | Yes | Yes |
| Timed Delay | Yes | No |
| Show Another Message | Yes | No |
| Content Gate | No | Yes |
With Icegram Engage, it's also possible to show another optin form on closing of one optin form.(two step optins). This is immensely effective as, if the visitor discards a form, the next form is shown with some different objective which may convert.
Exit Intent feature is available as a premium feature in both Icegram Engage and MailMunch but with Icegram Engage, you get it along with behaviour triggers which has more features than MailMunch.
Download Behaviour Triggers with Exit Intent
Targeting Options
Targeting is also an important aspect of a perfect optin form that can convert more visitors based on different devices, geographic location, visitor's action, etc.
Comparison of Targeting Options:
Targeting OptionIcegramEngageMailMunch
| | | |
| --- | --- | --- |
| Geo-Targeting (based on location) | Yes | No |
| Visitor's Actions | Yes | Yes |
| Devices | Yes | Yes |
| IP Address | Yes | No |
| WordPress Post-Pages | Yes | Yes |
From the comparison chart above, MailMunch doesn't provides geo-targeting, which is one of the powerful features to set different types of forms based on the geographic location of visitors.
Note: Geo-Targeting is available as a premium add-on in Icegram Engage.
Download Icegram Engage's Geo-targeting
Branding
MailMunch messages comes with their branding by default in the free version. Paid plans of MailMunch doesn't include branding.
Let your visitors give full attention to your own message and get converted to add up to your list.
Email Provider Integration
Having your favorite email provider's integration is a must without which the whole tool might be a fail for you if you can't forward the captured email address to your email provider.
Both Icegram Engage and MailMunch takes email provider integration seriously and provides integration with all the email providers like MailChimp, Aweber, MailPoet, etc.
Also, if you've your own email system, you can connect that as well to both Icegram Engage and MailMunch.
Some other important features common to both Icegram Engage and MailMunch
Analytics
A/B Testing
Page-level targeting
Responsiveness
Seamless Integrations
Pricing
Pricing is also an important element of a tool that affects purchases especially if you're a small business or an individual blogger.
Icegram Engage by default, comes as a free WordPress plugin, whose functionalities can be extended with different premium add-ons.
You only buy what you need; and if you need them all, there's also a super-saver bundle pack at $99/year that comes with the most converting add-ons.
The add-ons need to renewed yearly to continue receiving new features and updates (not a compulsion, add-ons will still work even without renewals).
MailMunch has a starter free plan with 1 site limitation and limited features followed by Silver, Gold and Platinum plans priced at $9, $19, $49 per month respectively. Free version is available on WordPress too.
Premium Themes starts from the Gold Plan priced at $19/month. Whereas in Free and Silver plan, you're provided with just 2 themes for each display type. This is a major drawback.
Conclusion
Both the plugins are designed and structured well to give you more conversions.
If you wish to stand out of the crowd with innovative optin display types and more themes, Icegram Engage should be your choice.
If your aim is better tracking and simplicity, MailMunch should be your choice.
Either way, both the plugins are excellent, and does perfectly what it claims.
Which one would you prefer? We would be glad to hear from you in the comments.