Being a marketer, blogger or an online store owner, the most important element you need is the email list.
Now how about getting this super important element (List builder) for FREE? People find it a little difficult to digest the fact that awesome things are available for free!!
Here are two FREE List Builder plugins Sumo Me and Icegram. Both are absolutely amazing in their own way and in this post we dig deeper on the various features and how they compare with each other.
The First Impression- Main Focus Of These Plugins
List Building v/s Increase Conversion 
Sumo Me focuses more on list building while Icegram focuses a notch higher – lead generation and converting visitors into subscribers along with list building.
Various Message Types & Their Positions
5 messages v/s 4 messages
Here are 5 message types that SumoMe offers along with their position the user can choose to display. It also offers targeting rules as to when and whom to show messages and on which page.
1. List Builder-appears on the centre of the page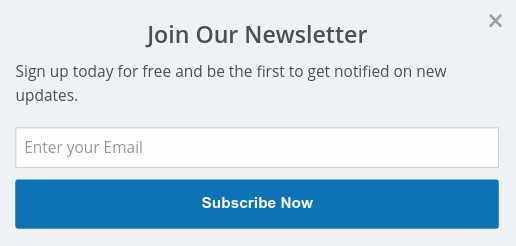 2. Scroll Box -any one of the 4 corners of the screen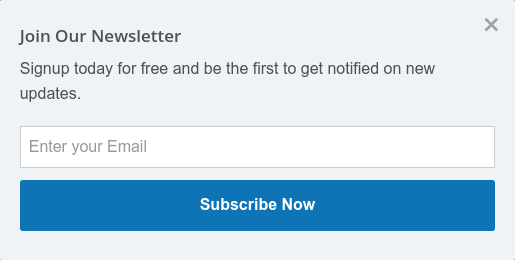 3. Contact Form-can be placed anywhere on the screen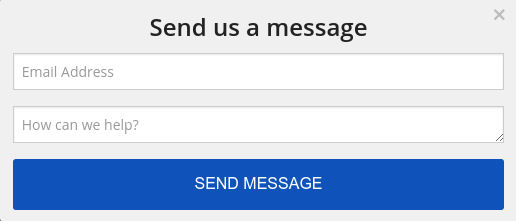 4. Smart Bar- top or bottom of the screen

5. Welcome Mat- takes the entire screen space.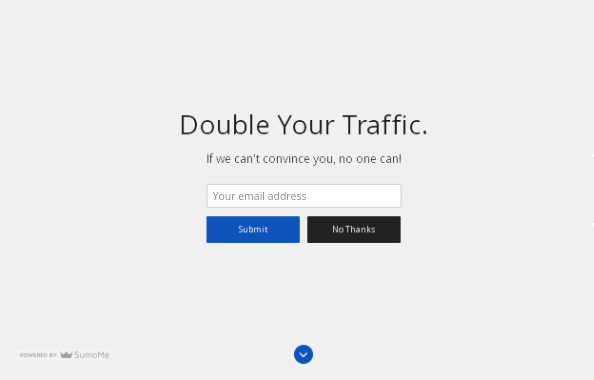 On the other hand, Icegram offers 4 free Message types with the following display positions and also offers targeting rules as to when and whom to show messages and on which page.
1. Popup-appears on the centre of the page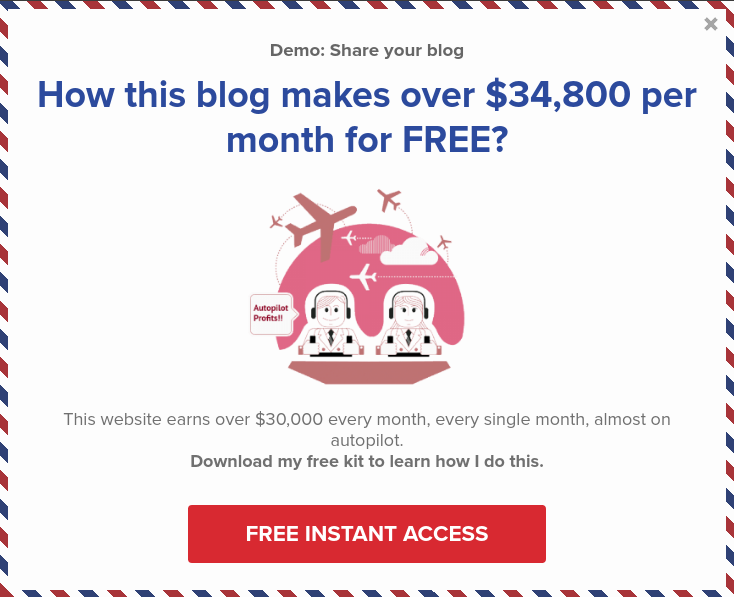 2. Action Bars (header/footer bar)- top or bottom of the screen

3. Messenger- right or left hand corner of the screen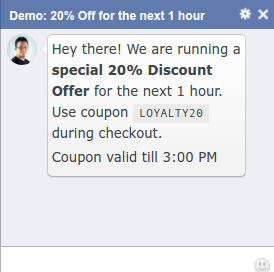 4. Toast Notifications- placed anywhere on the screen except on the sides of centre part

Figuring out the Difference in Message Types
The message types Sumo Me offers-list builder, scroll mat and contact form; all three are almost the same in appearance with only difference being the display position and size.

While in Icegram, all the 4 message types stand out completely different from each other and that's the reason they are called innovative and attention grabbing messages.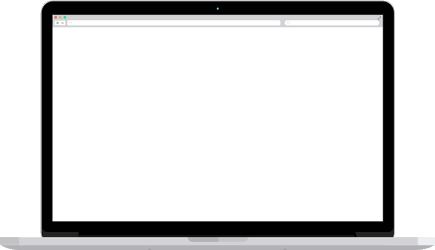 Icegram also provides the Welcome Mat feature (Overlays) that takes the whole screen space but it's a paid addon but cheaper than any SumoMe upgrade plan.
Icegram has a total of 12 different message types out of which 4 are free and rest 8 are paid add-ons. Each one of them are completely different and each one of them serves different purposes.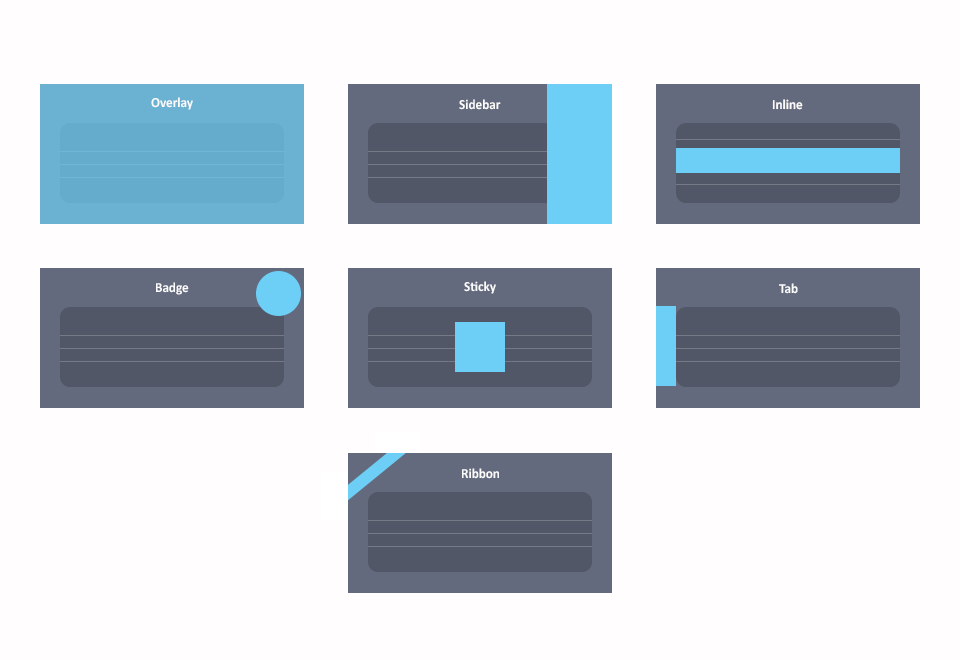 These include- Overlays, Stickies, Ribbons, Sidebars, Tabs, Badges, Inline, Interstitial.
For example, you can use stickies for reminders, tabs for feedback/survey, badges to display winners and so on. Try out each of the demos.
Themes/Design Templates Provided
SumoMe provides only 1 free theme for list builder, scroll box and contact form
respectively.
Smart bar has 2 free themes

Welcome mat comes with 3 free themes.

Sumo Me has a total of 8 in free collection.
All these default free themes can be changed for its background color, button color, heading, font.
You can view the changes as it's a visual editor. SumoMe has a good collection of themes for its 5 message types but all are available only in the pro-plan.
Each pro-plan for a message type costs a $20/month.
On the other hand, Icegram has a whooping collection of free 20  attention grabbing themes-–
6 popup themes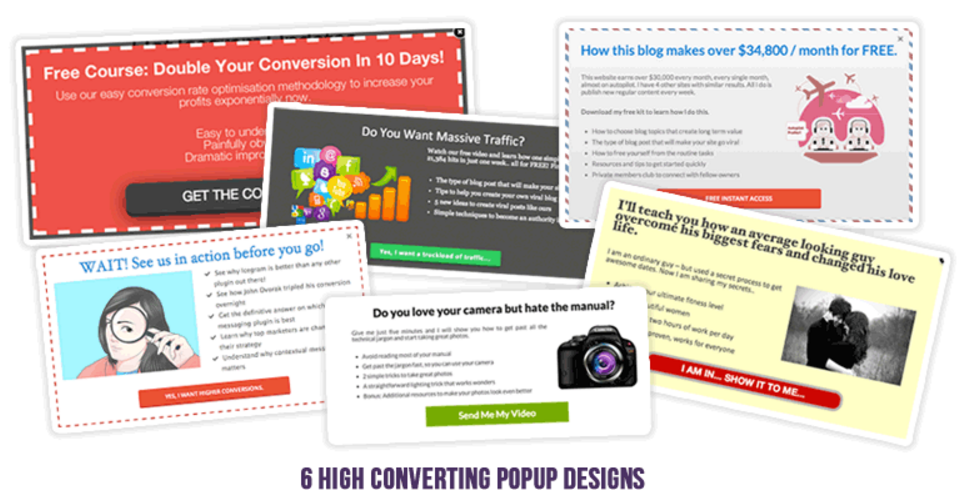 4 action bar themes

4 messenger themes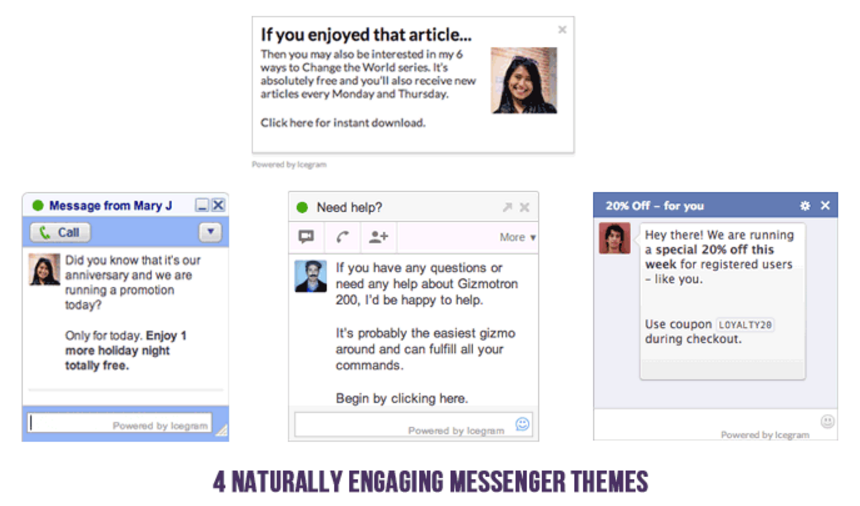 6 toast notifications themes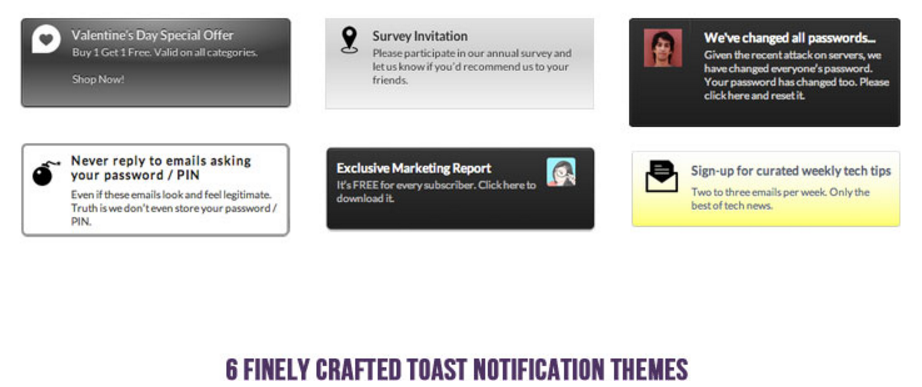 Just like Sumo Me, Icegram also allows you to change the colors of these various themes. thus allowing you to create a message type that fits the color palette of your website.
Premium Themes in Icegram
Icegram too has paid themes which includes a total of 79 in its wonderful collection set- 20(free)+ 17 themes in Theme Pack 2014 & 42 themes in Theme Pack 2015.
All it's themes including the free can be customized for changes. Advanced customization needs a simple coding.
Test Message Before it Goes Live – Preview Option
SumoMe doesn't provide a preview of your message on website before making it live.
Icegram on the other hand provides a preview of your message on the website before making it live.
Simplicity of the Editing Panel
SumoMe has an editing panel for design, behavior, targeting where all its features are listed on the left hand side one below the other into different sections. You need to save the changes for each before switching on to the next one.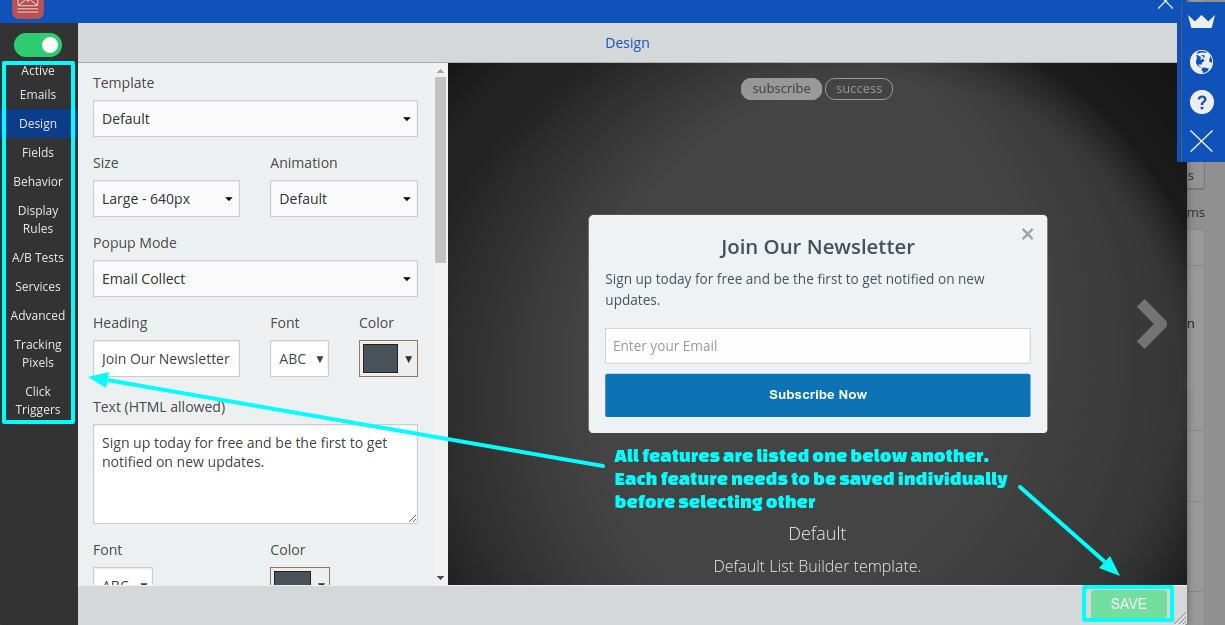 Icegram editing panel is simple and consists of a single page. Thus, you don't need to save changes again and again as in the case of Sumo Me.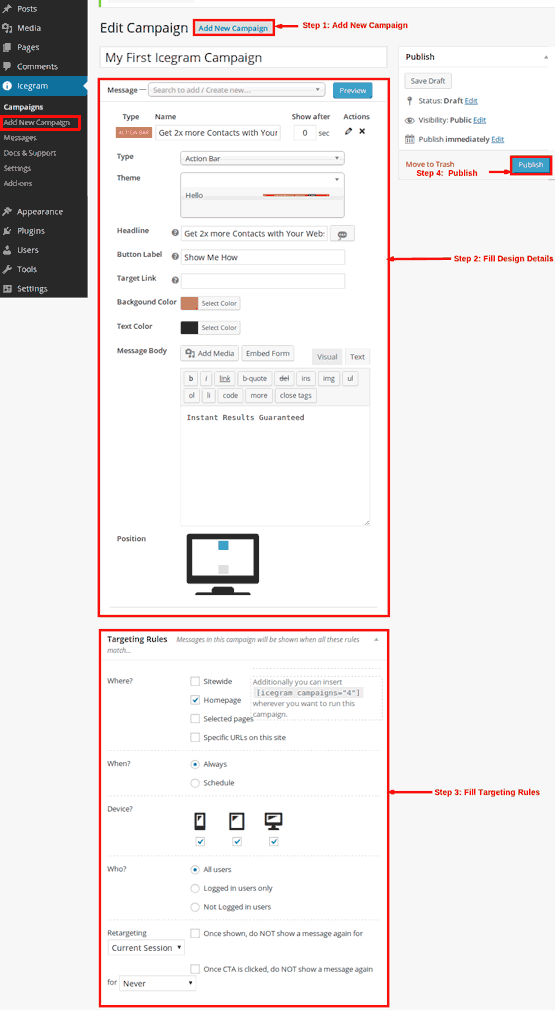 Branding
SumoMe messages comes with their branding by default-be it Powered by SumoMe or the crown shape logo.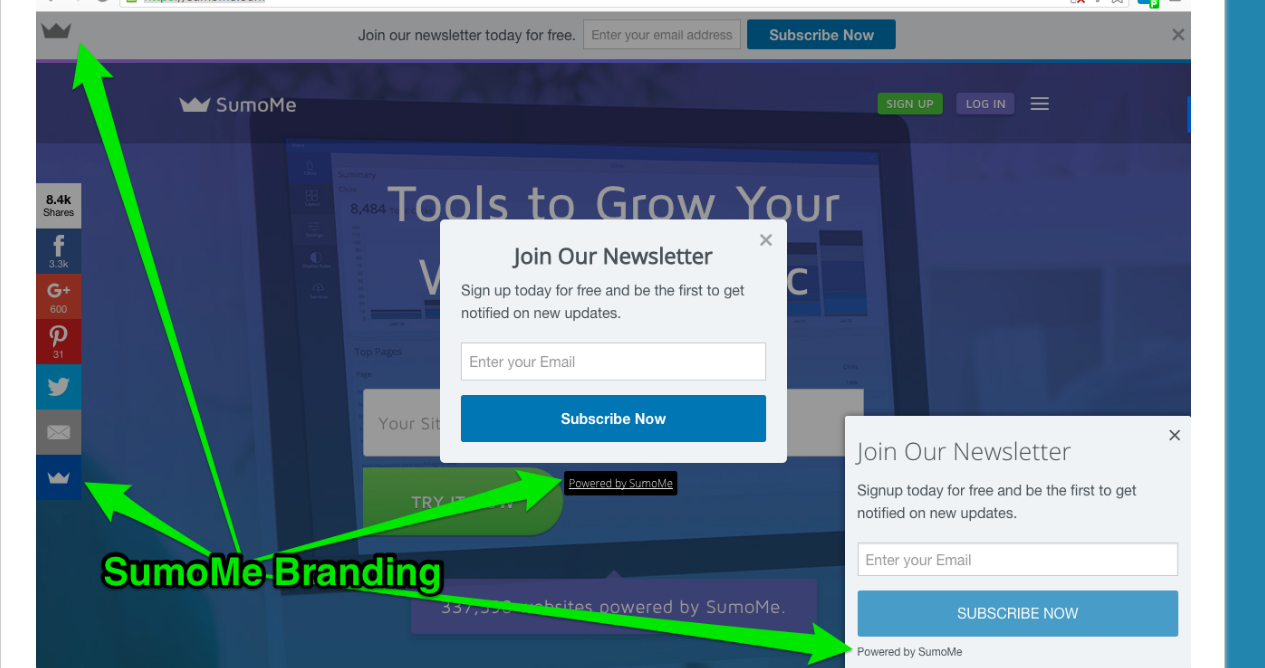 If such branding is forced in messages, the visitors attention gets immediately diverted to the crown and not to your own message. The result is you lose leads.
Inorder to remove this branding you have to pay the following sum.
$20/month for each app respectively
$40/month for email pro
$100/month for pro
These plans don't have Sumo Me branding in them.
Icegram, on the other hand has no branding in any of its messages and branding in free messages is removed by default. Let your visitor give full attention to your own message and get converted to add up to your list.
On the contrary, there is an option to enable Icegram logo in messages-user's choice.
So, what is free if branding removal costs you a wholesome of penny?
Other Free Tools
SumoMe provides-
Analytics: Heat Maps and Content Analysis
Social Media Sharers: Share, Image Sharer, Highlighter
Traffic: Discover
Icegram on the other hand provides-
Final Take
Thus, SumoMe provides more free tools than Icegram. But Icegram is useful in a variety of cases. As a matter of fact, Icegram claims it can be used in infinite situations and even lists 33 possible uses cases on its site.
Let us know which one you prefer and why in the comments section below!
You may also read this article to get more insights on Sumo Me vs Icegram