Previously: How to increase subscribers with lead magnets – first 3 ideas
Webinars
Webinars are getting a lot of attention these days. Webinars score high on the "urgency" factor. So, organizing a free webinar could serve as a cool lead magnet idea.
Let me explain the "urgency" factor here. Suppose you see a social media post that invites you to join a "Live Webinar on Lead Generation Strategies on the 20th of March, from 6 pm to 7 pm."
This post can easily create a sense of FOMO (Fear of Missing Out) in your mind. That's because webinars take place for a limited time and unlike regular videos or podcasts, you cannot listen to them afterward. That's exactly why you may end up registering for this webinar.
Also, arranging a webinar is not something to freak-out about. Yes, there are lots of moving parts in a webinar and you need to figure out technological solutions. But especially after Covid-19, a lot of us are used to hosting and participating in online meetings. Webinars are quite similar.
Lead magnet webinars don't have to be too complex. They don't have to be long with multiple speakers. Short webinars with 3-4 specific things that your audience can learn is a perfect lead magnet example.
Did you know that webinars have amplified lead generation for Neil Patel? So much so that he turned his homepage into a webinar registration page!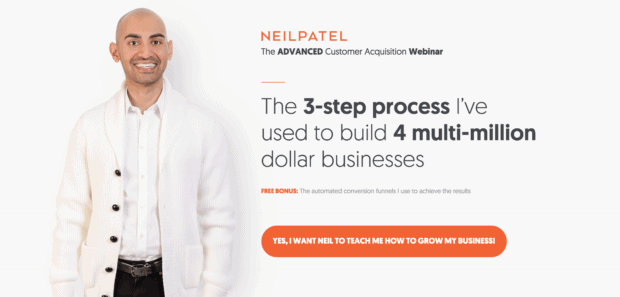 I have attended a lot of webinars. They are of the following two types in most cases:
Webinars that offer you guides, instructions, tips to achieve something. These webinars are useful. They have helped me set my goals and have addressed my pain points in accomplishing something. I personally enjoy attending these webinars.
I have been part of webinars that offer discount codes or invite you to purchase something from them. They work well too, but make sure your audience is ready for the offer before making it.
If you're using the webinar as a lead magnet idea, it's better to make it knowledge-centric. Trying to make a sale out of a lead magnet webinar doesn't sound good. Just try to offer your audiences some value and collect their contact information in exchange. Selling can wait. Build trust first.
Also, don't forget that date/time are everything in a webinar. So, your CTA must include these two factors. Do not forget to mention the timezone as well!
Cool Tip: Don't have a clue on what to present on your very first webinar? Try this. Take any blog you have recently published on your website. Convert it into a PowerPoint presentation with images, charts, and visuals. You're almost done. Now present it on a live video platform.
Quizzes
I have experienced some of the greatest conversions of all time with quizzes. The reason being the fact that quizzes are super easy and entertaining. Here's how a quiz lead magnets work.
You set up a witty or fun quiz on our website. At the end of the quiz questions, you request the participant to provide their email address to know the quiz results. Because they have answered the questions, they want to know the results – and how they compare with others.
Quizzes can be about a common interest (Harry Potter / NBA / Celebrities), personality traits (Types / Emotions / Stereotypes), or even puzzles. If I can successfully create a quiz that either entertains them or provokes their thoughts, I have a very good chance of generating new leads.
I frequently click on quizzes that say, "Are you smarter than a 5th grader? Answer these questions to find out." I mean, such a heading makes me anxious, straightaway. I feel like I have to prove to myself that I am smarter than a 5th grader. Ha ha! What about you?
BuzzFeed has mastered the art of using quizzes as a lead generation trick. Here's an example: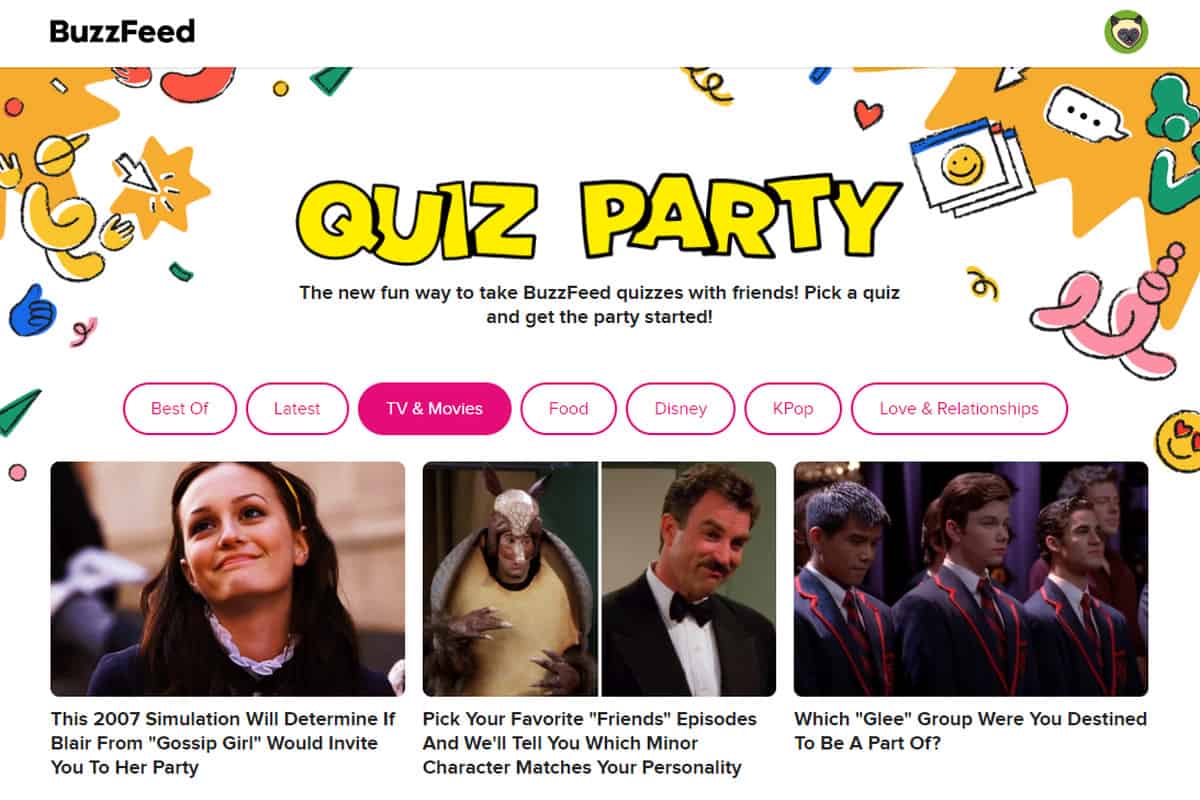 Does it matter if Blair will invite me to her party or which "Friends" minor character matches my personality? No, it doesn't!
But will I click on these quizzes to find out? Hell, Yes!
So, if you're planning to arrange a lead magnet campaign, you can always start with a quiz!
Mini E-Books
E-books used to be a massive lead generator even a few years ago. But, nowadays, their popularity as a lead magnet is declining. With checklists and cheat sheets around, e-books don't work very well anymore. People don't want to consume a long e-book when they can easily get hold of all those points at a quicker speed using checklists.
That's exactly why I recommend mini e-books. Mini e-books are shorter in length as compared to regular e-books and have relatively higher chances of conversion.
I was pretty nervous the first time I decided to create an ebook. I was worried about making it from scratch. However, I found out later that I can merge a few compelling blogs together to make an ebook.
For example, suppose these are a few blogs that have been published on your website:
Best Italian Food Items of all time
5 Things to eat on your first visit to Italy
10 Italian Desserts Everyone should Try at Least Once
3 Classic Italian recipes you Must Know
You can now merge all these blogs into a mini e-book titled: Italian Food 101: A Complete Guide.
With this e-book, you're putting all the similar topics in a single place. Your audiences will not have to look for different articles to find about "Italian food". And that's exactly what a good lead magnet should try to do. Helping our audiences to attain more value at lesser efforts.
Even though e-books don't work that well these days; a compelling and detailed ebook that is a thorough read will always have lead generation capabilities.
Check how our WordPress Plugin Icegram Engage can help you add compelling CTAs to promote your mini eBooks: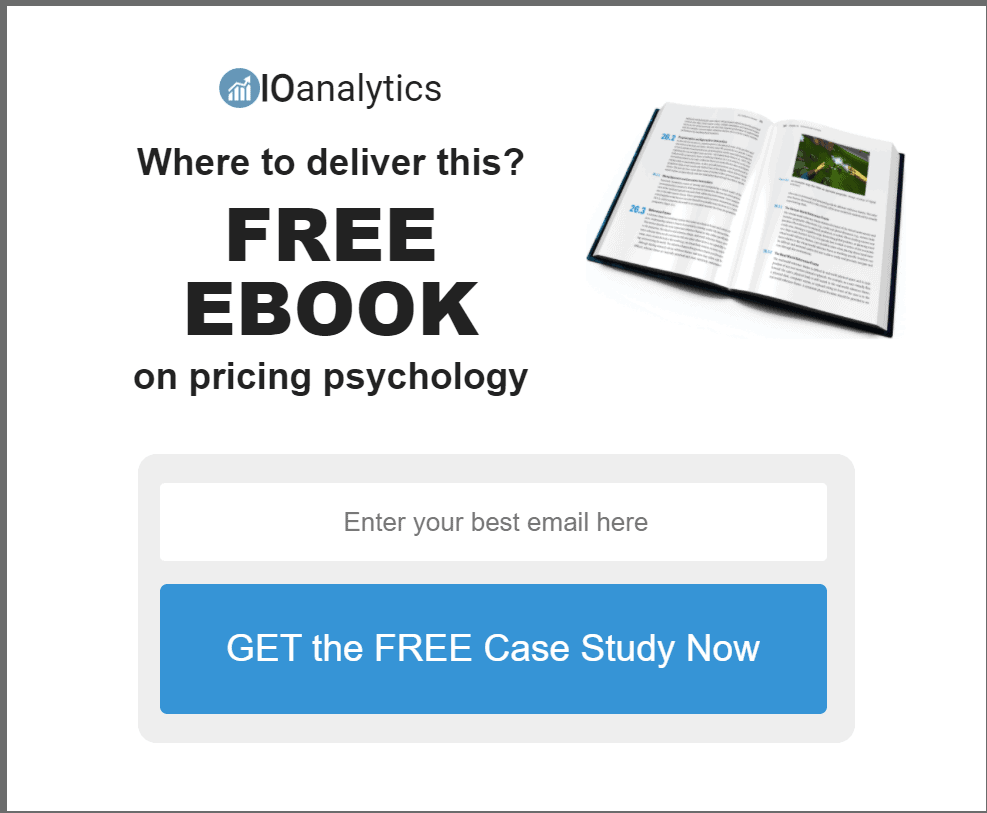 Planners & Templates
Take a look at HubSpot's content marketing planner: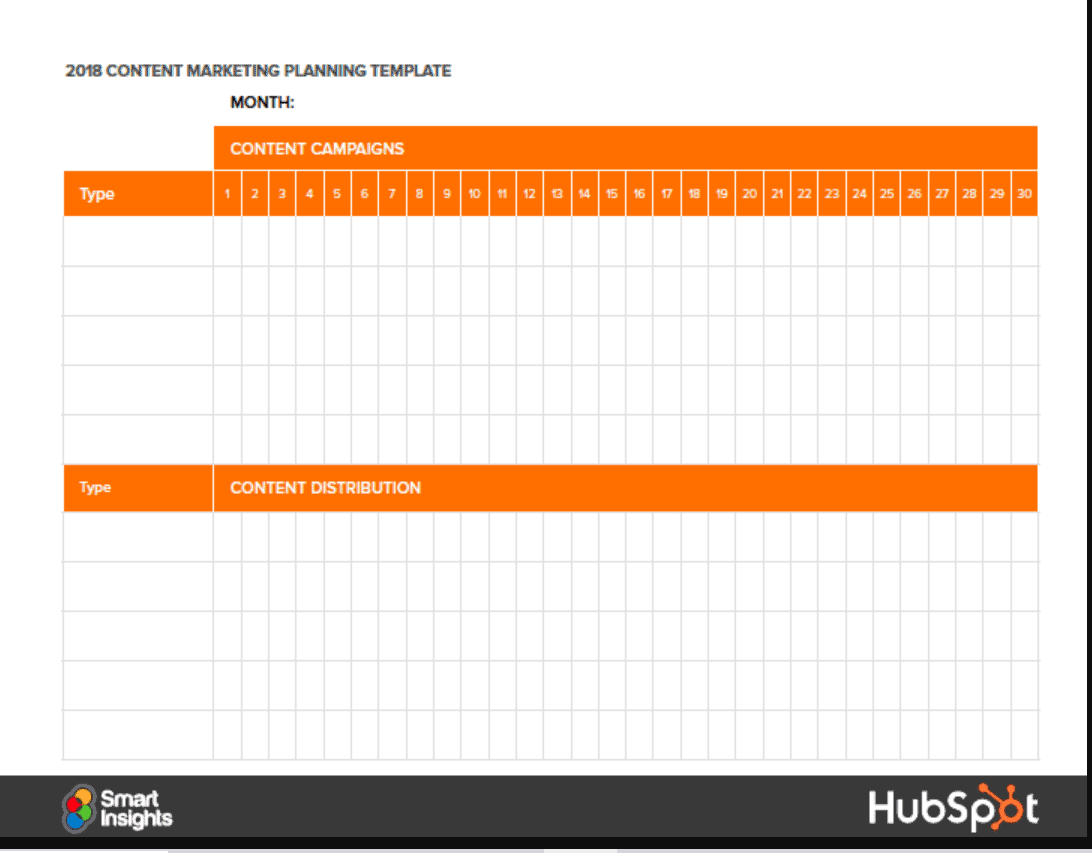 HubSpot has been distributing similar planners as their lead magnets for a while now. Their planners are industry-specific.
You can create a simple planner like HubSpot's using Microsoft Excel. The planner can be anything about your niche that is organized on a calendar. Your audience can download and print it, and fill in their own entries. They are going to use this for a longer time which means they will see your brand over a longer period.
Similar to planners, you can also distribute templates. Templates are resources that the audience can download, customize and use on their own. Depending on your niche and audience, these templates can be something that will give a kickstart for specific challenges your audience has.
For example:
Email design templates
Cashflow analysis and business valuation worksheets
Life goal planners with investment calculators
Cold email outreach templates
Science quiz printable for Grade 6
Be specific about your planners and templates and create a handful of them. Write a blog post and offer the template as a lead magnet. I am sure they will generate a lot of leads.
A Complete Resource Guide
When we start something for the first time, how do we begin our journey? We learn from trial and error. But what if you had a guide? A guide may not always answer every question we have. But it can surely tell you where to find your answers. A free guide that lists different resources can be a compelling lead magnet.
Resource guides are a compilation of different tools, websites, blog posts, videos that can help you achieve results. This type of lead magnets work best for beginners who are new to a topic.
Have a look at this SEO resource guide from Backlinko: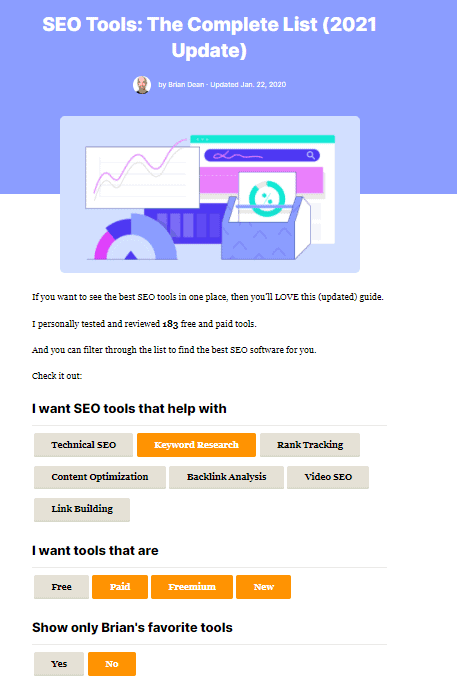 This is like an encyclopedia of different SEO tools! You need to click on the type of SEO tool you're looking for and you'll get a large array of tools that can fulfill your SEO requirements.
I think this is a smart lead magnet idea.
Workbooks
Workbooks have been effective lead magnets for many. If your target audience is in the self-help or similar niche, "fill-up yourself" workbooks are great lead magnets. As a matter of fact, they are great for reviews, journaling, and deeper explorations on any topic. The hidden advantage of workbooks is that they establish you – the creator – as an expert on the topic. The audience automatically starts treating you as a trusted authority in the subject.
Here's an example of Neil Patel's lead magnet workbook that I downloaded to understand the concept better: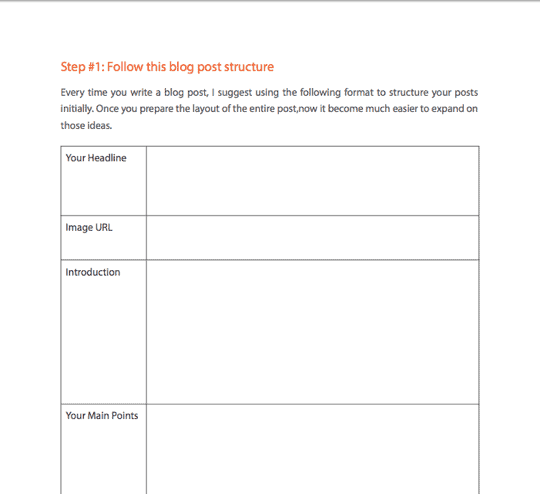 The best thing about this workbook is its minimalism. You can see how there is ample space left for us to write what we have learned or what we would include in a blog. It is another downloadable and printable lead magnet.
A workbook encourages learning through reflection. With a workbook, you can encourage your audiences to be their own teacher. They can jot down whatever they learn from their experiences in the workbook.
Like for Neil Patel's workbook, if a beginner refers to this lead magnet, they can create a well-structured blog post at the end. You can apply this strategy in the following way:
Say, you write a blog on "11 Simple Tricks to Increase Email Open Rates Today" and add a CTA like this: "Download our Content Email Marketing Workbook for Free and craft an email that acquires more than 30% open rates".
Try workbooks. They are easy to create and have tremendous advantages.
Videos
Videos can also be good lead magnets. If you're bored of tutorials, ebooks, and infographics, you should give a shot to video lead magnets. Videos are more engaging.
Videos don't always have to be some leader or coach preaching about how a brand's products and services can benefit the customers. Instead, you can create videos with real people. For example, if you upload a video where a customer speaks about your product/service and how they've benefited from it, the perceived value will be higher.
A well-shot and edited video can be engaging as well as informative at the same time. That's exactly why a 10-minute long video can grab 2x more lead generation and conversion than a 50-page long eBook.
Also, you should know that majorities of marketers are already using videos as their lead magnet. Maybe it's time for you to join the bandwagon!
Conclusion
Let's recap what we learned:
Lead magnets increase optin conversion and signups
They are also great way to establish your authority
Different types of lead magnets work for different audiences and have different levels of effort requirements
Quizzes, workbooks, and checklists can be easy to create and offer good value
Videos, webinars, and books still work great but require higher effort. Use them where appropriate.
You can set up multiple lead magnets on your site or on social media
Most importantly, make sure the lead magnet offers good value and explain that value on your opt-in / landing page
Now that you've understood about lead magnets and different types of lead generation strategies, it's time for you to start. Pick any one or more of the lead magnet ideas from our list and plan your campaign. Let us know in the comments about your whole experience with lead magnets.
Also, download our free WordPress plugin Icegram Engage for 120+ ready-made onsite campaigns. These include cool lead magnet templates, CTAs, and subscription forms to start with.