Icegram opt-ins are completely mobile responsive and adapt to user device screen size – desktop, tablet or mobile. It just works!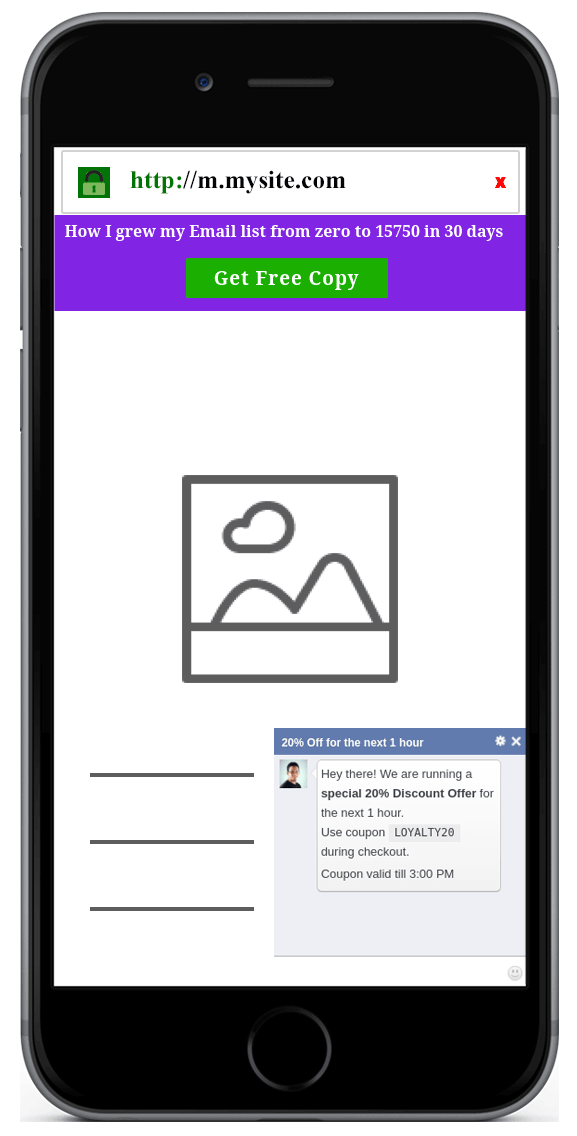 Mobile traffic contributes to a good number of your total traffic. Sometimes more than 35%. Convert them by displaying highly engaging opt-ins on mobile phones and tablets using Icegram.
Just One Click And Opt-in Is Targeted
With Icegram, you just need to check a box in the targeting panel where you need to show your opt-ins( desktop, mobile, tab). You can check one, two or all boxes depending where you want to target your opt-in.
Display Any Opt-in, Unlimited Times
Icegram provides full flexibility to show all its opt-ins on mobile devices. Not just popups, floating bars, but also you can show sidebars, inline, overlays and other Icegram opt-ins. There is also no limit to display opt-ins. Create and display as many opt-ins you wish to. Though it is advisable to target only one.
Target Opt-ins Using Smart Timing Controls
Timing is most important when it comes to targeting opt-ins. Our powerful targeting rules enable users to target opt-ins in a smart way.
For example: Show opt-in after x seconds & auto hide after x seconds.
Target Opt-ins To Specific Users To Avoid Distraction
Not just timing but whom to show the opt-ins so that visitors don't leave your site also can't be ignored. Icegram provides good user targeting rules too- showing opt-ins to logged-in users, first time visitors, etc.