People don't like changing core business tools…
When you're running a reasonably successful business, you don't want to change your core tools like your email marketing system or your help desk or your online commerce platform. The risks of goofing up are too high.
That's why I ducked all attempts at trying HelpNinja for nearly a year.
HelpNinja is a help desk / support management platform. Vinodh David – the founder, is a WordPress veteran and a long time friend. He kept on inviting me to try HelpNinja and I kept on giving him one or the other excuse. My real reason was that I didn't want to cause unnecessary troubles for our team and our customers.
Today, I thank Vinodh for being persistent!
Why?
Because my team freaking loves HelpNinja now!!
A little backstory first..
We started our products business in 2009, with building extensions for activeCollab – a project management solutions. We created an extension that allowed using the task management module within activeCollab as a help desk! Yes, it grew out of our own needs, activeCollab had great foundation, and our add-on became successful pretty quickly.
I personally don't like help desk systems that felt like robots.. And our system felt more like one-to-one communication for the customer. We've been using that same "transparent help-desk" system all these years.
What was wrong with our earlier support desk system?
There was no significant problem actually. The old technology platform did make the system a bit slow and searching things was hard. But it worked flawlessly and the team was really comfortable with it.
So we didn't really have any major "incentive" to search for an alternative.
That's what I was referring to at the start… If a tool is working good enough, there is huge reluctance to try any alternatives.
So what changed? Why did we try HelpNinja?
We'd been tracking HelpNinja from the start, and we'd seen some demos. We liked how the product was maturing, plus it offered great search and speed.
And then Vinodh said they're building a system that will allow providing support on WP.org forums from within HelpNinja.
So to please a dear friend, I tasked Malay (product owner for Icegram), with giving HelpNinja a fair trial.
He tried a few things, pushed a few sample support tickets, switched to a single product support to HelpNinja and experimented with a lot of features they had.
Malay was convinced this is a good tool.
And we switched.
Hmm… How's been the switch? What do we like in HelpNinja?
HelpNinja helped us improve help!
Our support team's productivity is higher. We have better insights into quality of support. And we could automate many things elegantly.
Here are some specific things we like about HelpNinja:
Design / Interface / Aesthetics
It's clean, eye pleasing and functional. We like our day to day tool to help us get our job done as quickly as possible. Without cognitive load of hoping through screens. HelpNinja gets this right.

Quick and Easy Setup
We were up and running within five minutes. And since we didn't import old support tickets, migration was super quick. Just connect the support mailbox and tickets were flowing in.
Speed
HelpNinja is super fast! Like impressively fast. That just makes it a lot better than a lot of competition out there. Clunky and slow tools kill productive time. HelpNinja actually saved a ton of time for our support team.
Auto saved reply drafts
This is a small feature, but very useful. Sometimes we need to go back and forth while composing answer to a ticket. And since HelpNinja auto saves the draft reply, we don't have to use a text editor to keep a draft until it's ready and then paste it into the support system.
Keyboard Shortcuts
Many support systems have keyboard shortcuts. But we find HelpNinja's shortcuts intuitive and logical. Again, saves us from remembering them and performing the task manually.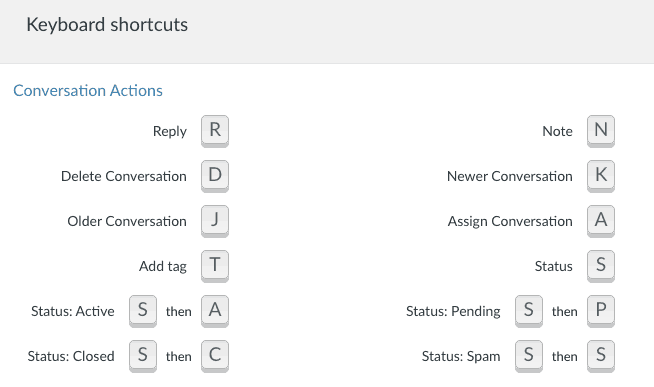 Automatic Workflows
Automation is good. Automation that works like it's personal, is even better. HelpNinja allowed us to setup flexible workflow rules and auto responses. This reduced follow up work and auditing.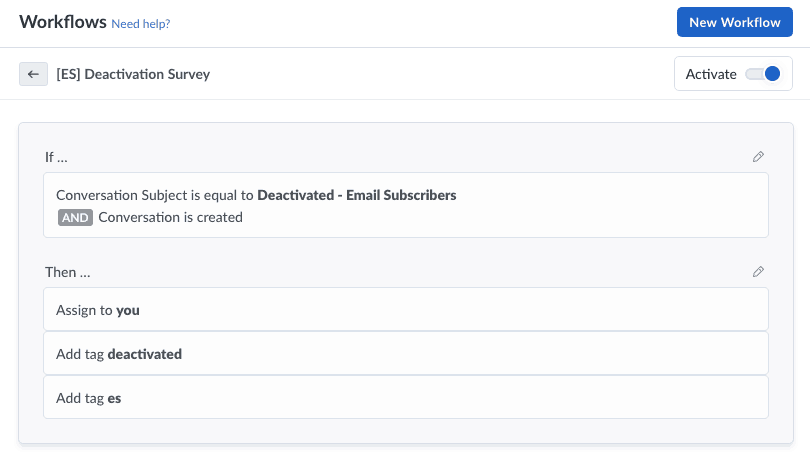 Saved / Canned Replies
Ok, this is another standard feature for a support help desk, and we had it even in our activeCollab extension, but nonetheless, it's really well implemented in HelpNinja. And for someone who's migrating from email to a support solution, this can be real timesaver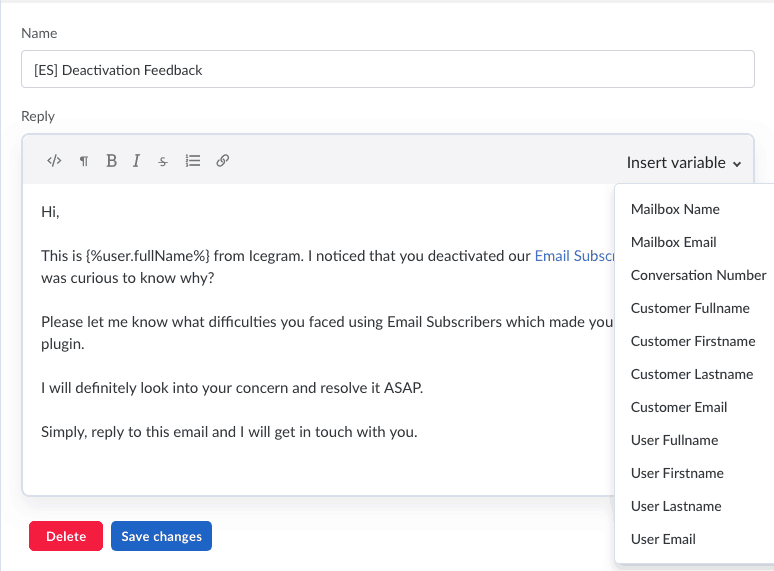 Search
Again, search is fast, and finds good matches! Building a good search system doesn't come easy, and when you can find a specific ticket in the haystack of hundreds of thousands, it's definitely a win!
Easy attachment handling
Again, a small feature on the sales page, but a big productivity booster in actual usage.
Reports
We're still exploring analytics and reporting within HelpNinja, but we're liking what we're seeing so far!!
Our verdict on HelpNinja
We love it. Good solutions are worth spending for, and HelpNinja is definitely one of them.
Flat 20% recurring discount on PRO plan
You can try HelpNinja before you decide to buy. Plus you can use this code ICEGRAM to get 20% recurring discount on HelpNinja Pro plan. That's a big savings – which you can invest towards buying more of our products?
Business aside, I think HelpNinja is a good solution worth trying out – even if you're reluctant.