Do you feel showing an offer/optin directly to your visitor is annoying? Then you surely will love this new FREE feature that we added in Icegram.
Icegram gives Users the Choice to Decide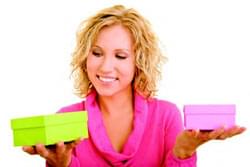 Icegram is polite. And you can be too. Using the two step optin feature you can now let your visitor decide if he wants to view an offer or not.
How this works?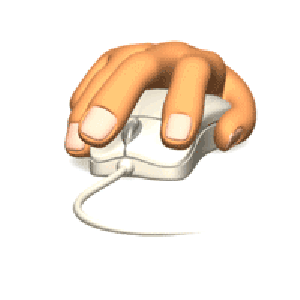 Don't show an offer/optin directly. Instead put up a link/ button on the page, which when clicked will show the visitor the offer/optin.
You can trigger an offer/ optin on-click of a link or a button using a simple Icegram shortcode.
Place this Icegram shortcode on the page you want to display the optin/ offer on.
Your Turn: Try out the Two Step Optin Feature now
Add these shortcodes to any page on your website. Also enter in the campaign id( XXX) of the offer/ optin you want to be displayed and then make it live.
Shortcode to show an offer/optin on-click of a LINK
[icegram campaigns="XXXX"]<a href="#"><a>[/icegram]
Shortcode to show an offer/optin on-click of a BUTTON
[icegram campaigns="XXXX"]<button>Your Text</button>[/icegram]
NOTE: XXXX = Campaign-id only
It is necessary to insert the message into a campaign and then use the campaign id. If you insert the message-id it will give you an error.
Some Revamped Popup themes..
We also worked on revising some of the Popup themes. Have a quick view right here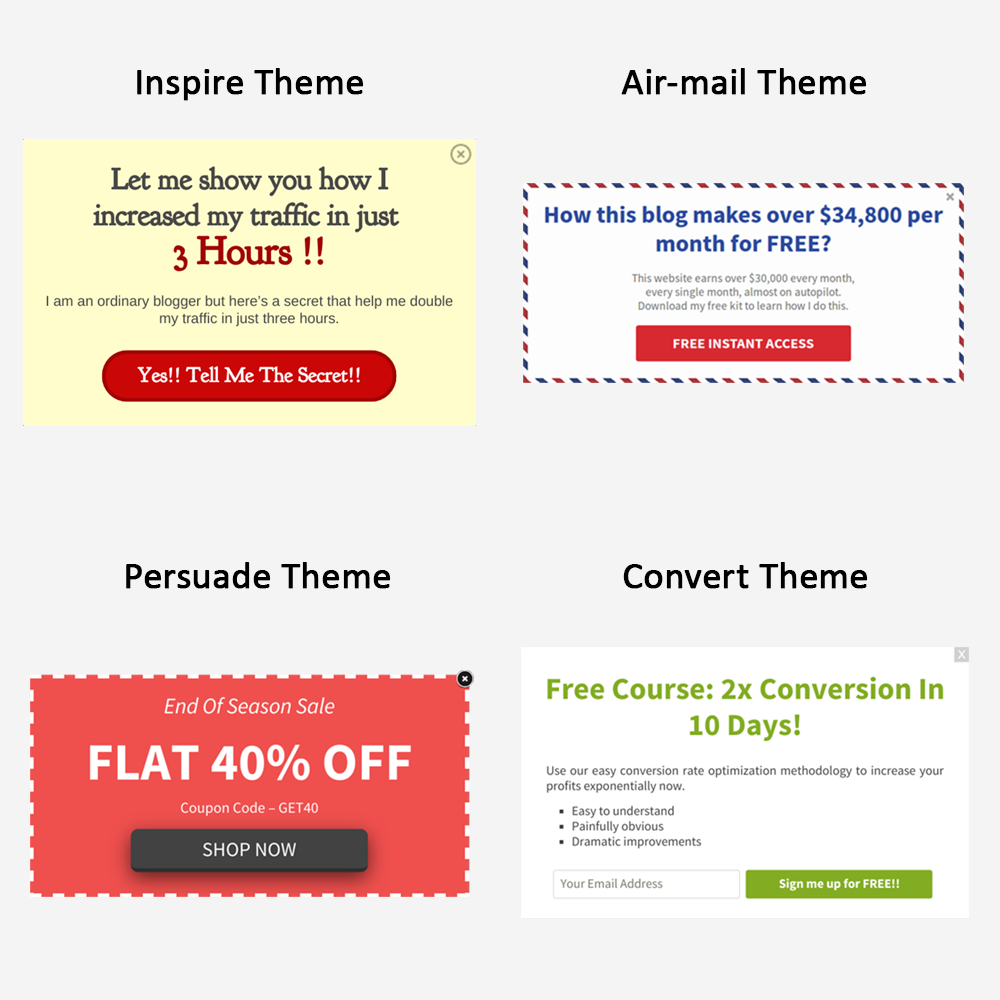 .
First of all, Update Icegram!
All these features are available in the latest version of Icegram. So update to Icegram 1.9.13 now.