With the ever-increasing popularity of WordPress and WooCommerce, businesses are becoming increasingly aware of the importance of keeping their customers informed and up to date.
To help them achieve this goal, we have compiled a list of the best WooCommerce newsletter plugins for WordPress 2023.
These plugins provide easy-to-use templates, powerful automation tools, and other features that can help businesses grow their email lists, increase engagement rates, and build a loyal customer base.
So, don't wait any longer, read our list and start building a successful newsletter campaign today!
Before diving into the best WooCommerce newsletter plugins list, let's understand the importance of having a newsletter plugin for your website.
Marketing is essential for a successful business. Email newsletters are one of the most effective ways to market your business in today's digital world.
Sending email newsletters is a relatively inexpensive way to reach a large audience. We will discuss why you should send a newsletter and what it can do for you:
Why email newsletters are important for business success
Reach a large audience with your marketing message
An inexpensive way to market
Stay in touch with your customers via emails
Easy way to collect leads/subscribers that are interested in your product/business
Ability to segment customers based on product interest
Boost engagement and conversions
Benefits of newsletter subscription
Relevant and targeted content
Easy to subscribe/unsubscribe
Improved customer experience
Stay updated on product updates, and blog updates
Get to know about promotions/events
Overall, a WooCommerce newsletter subscription is a great way to improve the effectiveness of your email marketing campaigns. It's easy to set up, and it can really help you boost engagement and conversions.
Can you send emails from Woocommerce without a plugin?
Yes, you can send emails from WooCommerce without a plugin, but it is not recommended because it requires a manual process and has several disadvantages. Here is a summary:
You can send emails from WooCommerce using WordPress' built-in email function, wp_mail(). This function allows you to send emails directly from your website's code.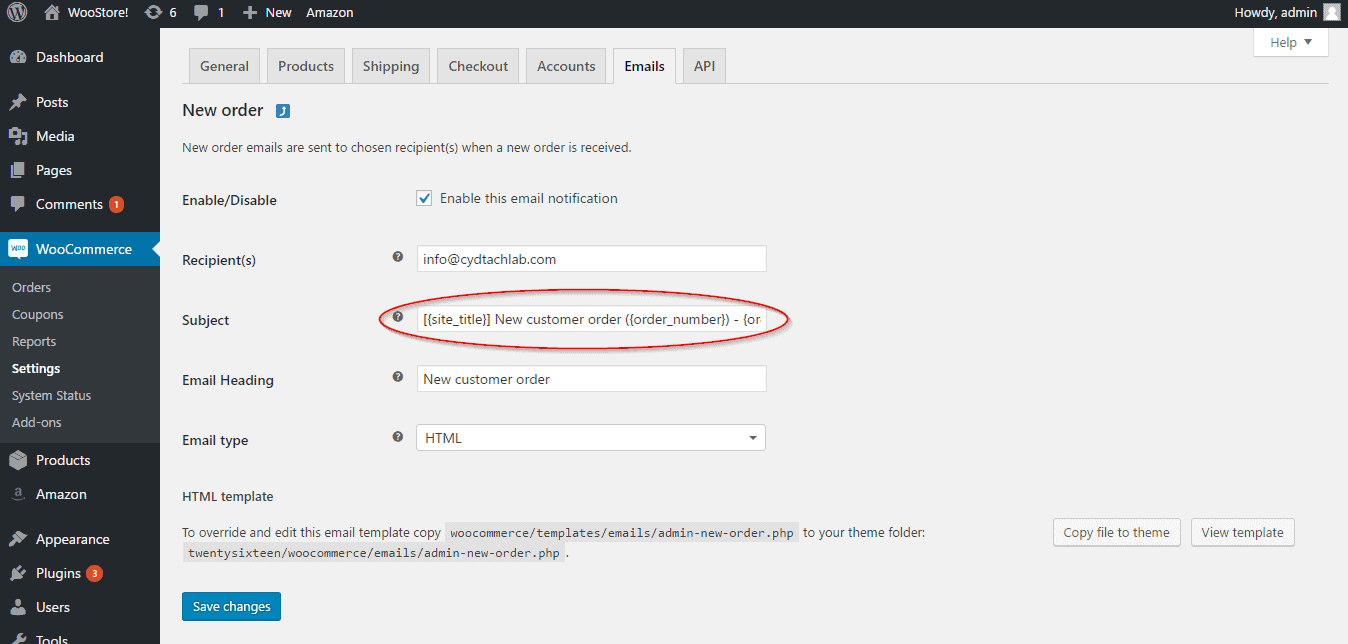 The process of sending emails without a plugin involves writing custom code and integrating it with your WooCommerce website. This requires technical expertise and can be time-consuming.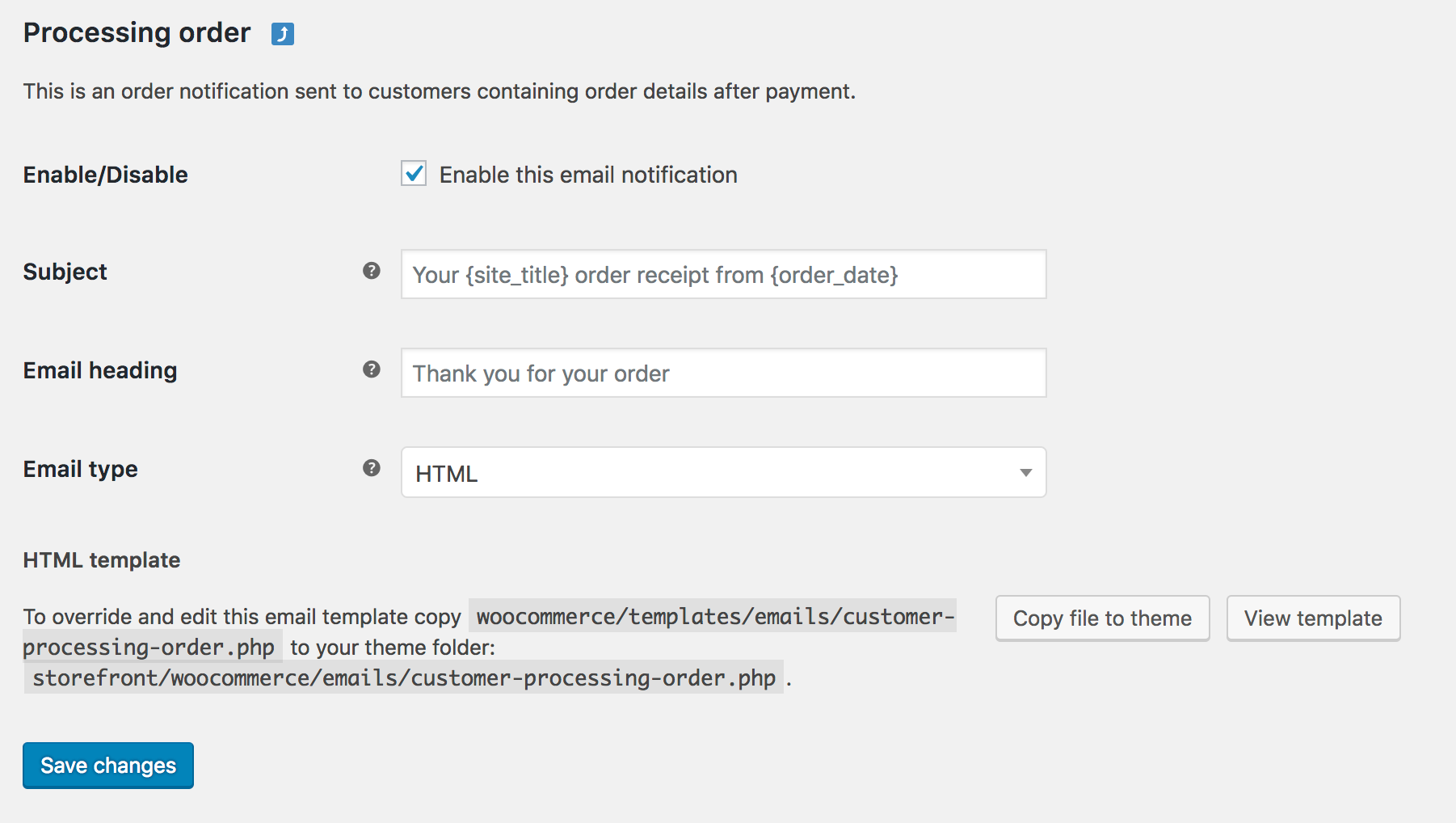 The major disadvantage of sending emails without a plugin is that you do not have access to the full range of features and functionalities that a plugin provides, such as customizing email templates, automating email notifications, and tracking email metrics.
Another disadvantage is that sending emails without a plugin makes it difficult to manage and scale your email communications as your business grows.
Now that we know that plugins are the best way to send out newsletters in WooCommerce, here's how you can set up a newsletter plugin for your website.
Choose a WooCommerce newsletter plugin.
Install and activate the plugin
Configure the plugin settings
Create your email templates
Build your email list
Start sending newsletters
By following these steps, you can easily add a newsletter in WooCommerce and start growing your business through email marketing.
Several key features are important to look for in WooCommerce newsletter plugins. Your first priority should be to choose a plugin that allows you to collect subscribers and manage your mailing list easily.
Additionally, the plugin should be compatible with your email provider of choice and offer customization options to match the branding of your store.
Listed below are the best WooCommerce newsletter plugins we've found to help you find the perfect one. Read on to see our top picks.
Sendinblue
Sendinblue is a great newsletter plugin for WooCommerce that allows you to easily create and manage your newsletters. With Sendinblue, you can create beautiful newsletters with ease, and you can also track your results so you can see how your newsletters are performing.

Features:
With a range of features and customization options, the Sendinblue plugin provides everything you need to create a successful newsletter campaign.
From bot protection to adjustable input and label styling, you'll have full control over your form and its features.
You'll be able to personalize the colour scheme, button look, and more to your preference.
Pricing:
Sendinblue offers a Free plan with unlimited contacts and 300 emails/day, a Starter plan starting at $25 for 20k emails/month, and a Business plan starting at $65/month for 20k emails with added features.
You can find more information about each plan's specific features on its official pricing page.
Ready to take advantage of the power of building your successful newsletter campaign now? Try Sendinblue today
Icegram Express
If you want to add a newsletter sign-up form to your WooCommerce store, Icegram Express is one of the best WordPress email marketing plugins. The plugin comes with a number of different customization options, so you can tailor the form to match your store's design.
You can also choose whether to display the form as a pop-up or inline. Icegram Express is a great choice for stores that want to offer their customers an easy way to sign up for their newsletter.

Features:
Using Icegram Express, you can send emails from your own server, which means no third-party subscriptions are needed.
Collect email addresses by adding a subscription box to your website
Send out automated welcome emails when new subscribers sign up
Analyze email data, such as when each was sent and viewed
Pricing:
A free plan, a Pro plan ($129/year) and a Max plan ($299). Max plan now comes with a much-demanded multi-site license for pro-bloggers, businesses and agencies. Check it out here.
This provides extra features such as email templates, built-in spam filtering, and the option to test newsletters.
With Icegram Express, you can manage your website directly from your dashboard and enjoy hassle-free functionality.
Jetpack CRM
This plugin helps you connect to your customers and manage your customer relationships. It offers a simple interface that makes it easy to add and remove customers, as well as track their contact information, purchase history, and more.

Features:
This plugin provides many features for creating newsletters, such as the ability to add custom CSS, fonts, and images.
Additionally, you can add subscribers directly from your WordPress admin area and manage your newsletter subscriptions from there as well.
Pricing:
Jetpack CRM offers four pricing plans to suit businesses of all sizes and budgets. In brief, they are:
Freelancer – $11.00/month, billed yearly.
Entrepreneur – $17.00/month, billed yearly.
Elite – $30.00/month, billed yearly.
Reseller – $5.40 per site, per month, billed yearly.
You can find more information about each plan's specific features on its official pricing page.
With JetpackCRM, you can take advantage of powerful design, security, and growth tools with just a few clicks.
Hustle
Effortlessly grow your mailing list and display targeted ads with Hustle – the ultimate marketing tool for WordPress.
With its popups, optins, slide-ins, widgets, and shortcodes, you can effortlessly reach your audience. Choose from a variety of professionally designed templates that are both stylish and mobile-friendly.

Features:
Pop-ups, slide-ins, widgets, embeds and after-post opt-ins
Super powerful conditions for targeting your audience.
Built-in design editor for simple customization.
Pricing:
The Hustle Pro Version is the more dynamic version of the plugin. You can get one of the three versions:
One site usage – $60 per year/$5 per month
Ten-site usage – $140 per year/$11.67 per month
An Unlimited number of sites – $290 per year/24.17 per month
Hustle is your one-stop marketing plugin for boosting your mailing list and converting site visitors.
Mailjet
If you're looking for a WooCommerce newsletter plugin with powerful email marketing features, Mailjet is a great option.
With Mailjet, you can create beautiful newsletters and email campaigns that are optimised for delivery and conversion.
Plus, Mailjet's automated Email Marketing Platform makes it easy to manage your email list, segment your contacts, and track your campaign performance.

Features:
Create stunning emails with Mailjet – using templates or designs from scratch.
Auto-scales to send up to 15 million emails/hour via API
Easy contact list management
Dynamic custom variable insertion into emails
Sends emails automatically at the right time for engagement
It helps grow your business by attracting inactive buyers.
Pricing:
It comes with the free plan, a basic plan for $9.65 per month, and premium plans for $20 per month with increasing levels of features, email sending limits, and support options, including the option for a customized enterprise plan with dedicated support and unlimited scalability.
Elevate your email marketing game with Mailjet – offering a free plan, advanced features like A/B testing, email analytics, user-friendly design tools, and team collaboration options – all designed to help make your campaigns a success!
MailPoet
This is one of the most popular newsletter plugins for WooCommerce. It allows you to create and send newsletters, automatically add new customers to your mailing list, and track your results with detailed reports.

Features:
Create a subscription form for your site
Build emails using starter templates or from scratch
Set up and manage multiple subscriber lists within WordPress
Send automatic signup notifications and welcome emails
Premium version available with added features such as email templates, autoresponders, and integrations with third-party services.
Pricing:
It offers a Freebase plugin and a free plan with up to 1,000 subscribers and 5,000 emails per month with complimentary premium features. Upgrade starting at $8/month for statistics and reporting.
Business plan and sending service combination starts at $10/month, prices scale with subscriber count. Check their pricing page for more information.
If you're looking for a comprehensive solution for creating and managing your WooCommerce newsletter, MailPoet is a great option.
MailOptin
MailOptin allows you to easily create beautiful opt-in forms and email newsletters to grow your list and boost your sales. With its powerful email builder, you can design beautiful emails that match your brand identity and drive more conversions.
Plus, its integration with popular email providers makes it easy to send out your newsletters to a large audience.

Features:
MailOptin monitors your visitor's movements and interactions
You can also show the optin form when the visitor scrolls down the page, or after some time of page load
A/B split testing & analytical reporting
Pricing:
MailOptin has three pricing plans: the Standard plan for $89 (single site) and a Pro Plan for $249 (three sites) and the Agency plan for $499 with unlimited opt-in campaigns, exit intent, click launch trigger.
Improve lead generation, grow your email list, and engage subscribers with MailOptin. Act now!
WooNinjas
If you're looking for a powerful and versatile WooCommerce newsletter plugin, look no further than Wooninjas. With this plugin, you can create beautiful newsletters that are responsive and look great on all devices.
Plus, the drag-and-drop builder makes it easy to create your newsletters, even if you're not a tech-savvy person.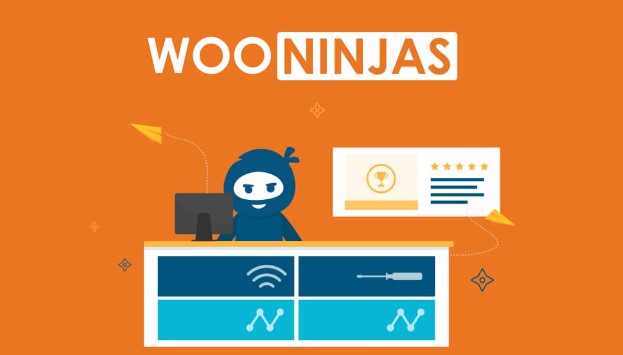 Features:
A drag-and-drop newsletter builder that's easy to use
A wide range of templates to choose from
The ability to send automated emails based on customer behaviour
A/B testing capabilities so you can optimize your newsletters for maximum impact
Pricing:
This has three pricing plans: the Single Site plan for $249, an Agency Plan for $499 (five site license) and an Enterprise Site for $977 (50 Site license) which has access to all Groundhogg offers all extensions, a 50-site license, priority response, phone & live call support, site.
Get started with WooNinjas and create the very best applications, extensions and plugins.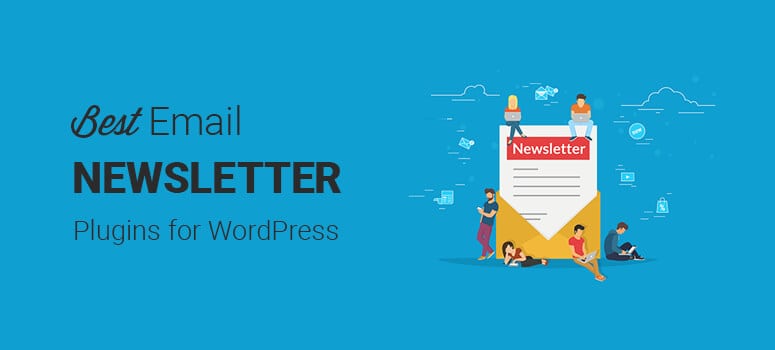 Do you know that staying in touch with your customers is imperative for any business owner? Using a newsletter is a great way to do that. However, choosing the right WooCommerce newsletter plugin can be overwhelming with many available options.
To ensure you pick the best fit for your business, consider these key factors before making your decision:
Ease of use: Look for a plugin that is simple to set up and use so you can start sending newsletters right away.
Features: Ensure the plugin has the necessary features, such as automated emails, email templates, subscriber tracking, etc.
Price: Choose from free or paid plugins based on your budget.
Customer support: Make sure there is access to customer support for prompt help in case of any issues.
Reviews: Read reviews from other users for insights into their experiences with the plugin.
Active installs: Consider the number of active installs as a measure of the plugin's popularity and reliability.
Security features: Ensure the plugin is secure and has appropriate security features to protect your customers' data.
Plugin updates: Check if the plugin is regularly updated to ensure it remains compatible with the latest version of WooCommerce and WordPress.
These factors allow you to choose when to promote new products, offer special discounts, and keep your customers updated on what's going on with your business.
Why Icegram Express is the best among them?

Icegram Express is a powerful WooCommerce newsletter plugin that stands out from the crowd. This plugin integrates well with popular emailers, provides helpful support, is easy to set up, has well-documented, secure, and feature-rich integrations with regional time zones, supports quick contact import/export and is WooCommerce-ready.
With its user-friendly interface and powerful features, it's easy to see why Icegram Express is considered the best among the 7+ best WooCommerce newsletter plugins available in 2023.
Usage of Icegram Express plugin
One of the key advantages of Icegram Express is its ability to help you grow your email list quickly and efficiently.
Multiple designs to choose from – It enables power users to build beautiful email designs using HTML code and inline CSS, and allows for testing with a test email option before sending.
Powerful automation – Maximize your email campaigns' impact with Icegram Express's help by automating targeted messages at the right time.
Customization ability – Create custom opt-in forms, lead magnets, and email campaigns with Icegram Express to capture website visitors' attention and build your email list.
Value for money – Saves a great deal versus other plugins, plus it's reliable and easy to use
FAQs
WooCommerce newsletter plugins are WordPress plugins that help you to create and manage newsletters for your WooCommerce store.
A WooCommerce newsletter plugin can save you time and money by simplifying the process of creating and managing newsletters for your store. By using a plugin, you can also take advantage of features such as automated emails, templates, and integrations with other programs.
When choosing a WooCommerce newsletter plugin, consider your needs and budget. Some features to look for include automation, templates, design customization, integration with other programs, and support.
Conclusion:
The 7+ best WooCommerce newsletter plugins for WordPress 2023 have been discussed, with Icegram Express being the standout due to its user-friendly interface, powerful features, ability to grow an email list and automate campaigns, and high customizability.
We know that newsletters are an important part of marketing your business, and we wanted to share some of the best plugins available so that you can start building your own newsletter quickly and easily.
We are excited to see how you use these plugins to promote your business, and please do share your experience with us in the comments below!