Are you tired of spending countless hours managing your marketing campaigns manually and struggling to keep track of your leads and customers? It's time to explore the world of WordPress marketing automation tools.
In this article, we will guide you through the essential features to consider when choosing a marketing automation plugin and share our top picks for the best WordPress marketing automation plugins that will revolutionize your site's marketing capabilities.
Whether you're a small business owner or a marketing professional, this comprehensive guide and the answers to frequently asked questions will help you harness the power of automation and measure your marketing automation success.
Get ready to streamline your efforts and achieve remarkable results with WordPress marketing automation tools.
What is WordPress marketing automation?
WordPress marketing automation refers to the use of automated tools and software to streamline and optimize the marketing processes on your WordPress site.
With WordPress marketing automation, you can use automated tools and software to optimize your marketing processes and focus on creating valuable content and building relationships with your customers.
By automating routine marketing tasks, you can save time, reduce errors, and improve the overall effectiveness of your campaigns.
Some key benefits of WordPress marketing automation include:
Improved lead generation and management
Better engagement with prospects and customers
Personalized communication and targeted messaging
Increased efficiency and productivity
Higher ROI
Better tracking and analysis of marketing performance
Now that we've discussed the importance of WordPress marketing automation, let's explore why it's helpful and some of the top picks for WordPress marketing automation plugins and their features in more detail.
Why are WordPress marketing automation tools helpful for a business?
In today's fast-paced digital world, businesses must stay ahead of the curve to remain competitive. That's where WordPress Marketing Automation tools come in, offering a range of benefits for businesses of all sizes.
Here are some key reasons why WordPress Marketing Automation tools are helpful for a business:
Time-saving: By automating routine marketing tasks, such as lead generation and email campaigns, businesses can save valuable time and resources.
Increased efficiency: Automating marketing processes helps businesses to work more efficiently, and streamline their marketing efforts, making the best use of their resources.
Improved targeting: With the help of marketing automation, businesses can tailor their messaging to specific customer segments, delivering personalized content and improving engagement.
Enhanced tracking and analysis: Marketing automation tools offer advanced tracking and analytics capabilities, allowing businesses to better measure the effectiveness of their marketing campaigns, and make data-driven decisions.
Scalability: As a business grows, marketing automation tools can be scaled to match the needs of the business, making it a flexible and cost-effective solution.
If you're looking to enhance your marketing capabilities, improve efficiency and boost your business growth, WordPress Marketing Automation tools are an essential tool in your arsenal.
Now that we've explored the benefits of WordPress Marketing Automation tools, let's take a closer look at the top features to look for in a marketing automation plugin.
Top features to look for in a marketing automation plugin
With so many marketing automation plugins available, it can be tough to know which one to choose. These WordPress marketing automation plugins can help your business by automating repetitive marketing tasks, saving you time and effort while also improving the effectiveness of your marketing efforts.
To help you make the right decision, we've identified the top features to look for in a marketing automation plugin.
Lead generation and management:
One of the most important features of a marketing automation plugin is its ability to help you generate and manage leads. A good plugin should have a reliable system for generating and managing leads, including tools for capturing visitor information and tracking customer behaviour.
Whether it's through landing pages, pop-ups, or forms, your plugin should have easy-to-use tools for capturing leads and keeping track of them.
Multi-channel marketing:
In today's omnichannel world, it's important to have a marketing automation plugin that can handle multiple channels, from email to social media to SMS.
Your plugin should offer a range of marketing channels and be able to seamlessly integrate them into your marketing campaigns.
Email marketing automation:
Email marketing remains one of the most effective marketing channels, so your marketing automation plugin should have robust email marketing automation features. This should include tools for creating email templates, scheduling campaigns, and tracking the performance of your email campaigns.
Automated email campaigns can save you a lot of time and effort while also improving your engagement rates. Look for a plugin that offers email automation features like drip campaigns and triggered emails.
Segmentation and personalization:
A successful marketing campaign often relies on personalized messaging that speaks directly to the customer. To improve engagement and conversion rates, your marketing automation plugin should have the ability to segment your audience and deliver personalized content.
Look for a plugin that allows you to create dynamic content, and delivers targeted messaging to specific audience segments.
Analytics and reporting:
To measure the effectiveness of your marketing campaigns, your marketing automation plugin should have comprehensive analytics and reporting capabilities.
When choosing a marketing automation plugin, prioritize those with built-in reporting features that offer comprehensive insights into your audience and campaign performance, including click-through rates, conversion rates, and other key metrics.
Integration with third-party tools:
Most businesses use a variety of marketing tools and platforms. Your marketing automation plugin should seamlessly integrate with the other tools in your marketing stack.
Look for a plugin that has integrations with other popular tools like CRMs, social media platforms, and email marketing software.
Top WordPress marketing automation plugins to improve your website
Now that we've discussed the benefits and features to look for in a marketing automation plugin, let's dive into our top picks for the best WordPress marketing automation platforms to enhance your site's marketing capabilities.
These plugins offer robust features for lead generation and management, multi-channel marketing, email marketing automation, segmentation and personalization, analytics and reporting, and integration with third-party tools.
Here are the top 5 WordPress marketing automation software you should consider for your business.
Icegram Express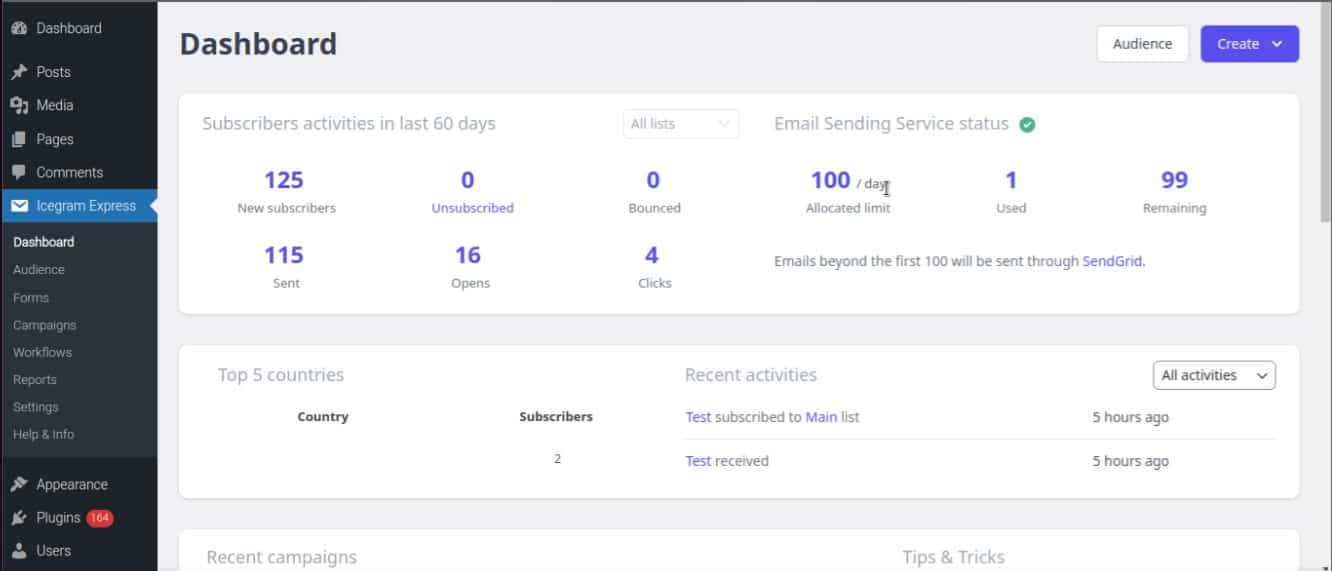 If you're looking to supercharge your email marketing campaigns and get more engagement, Icegram Express is the plugin for you. With its powerful features, you can create personalized campaigns that drive conversions and grow your business. It is the perfect solution for anyone who wants to create engaging and interactive content quickly and easily.
Key features:
Customizable opt-in forms to capture leads
Advanced targeting options to show messages to the right people at the right time
Choose from a variety of templates and designs to match your brand
Powerful email editor with drag-and-drop functionality
A/B testing to optimize your campaigns
Collect user data and track analytics to measure success
Access to a library of high-quality images and graphics
Pricing:
Free plan with basic features
Pro Plan costs $129/ year with core features and a basic campaign along with email support
Max Plan costs $229/ year with access to all core and advanced features along with email and chat support
Start creating your own interactive content today with Icegram Express.
HubSpot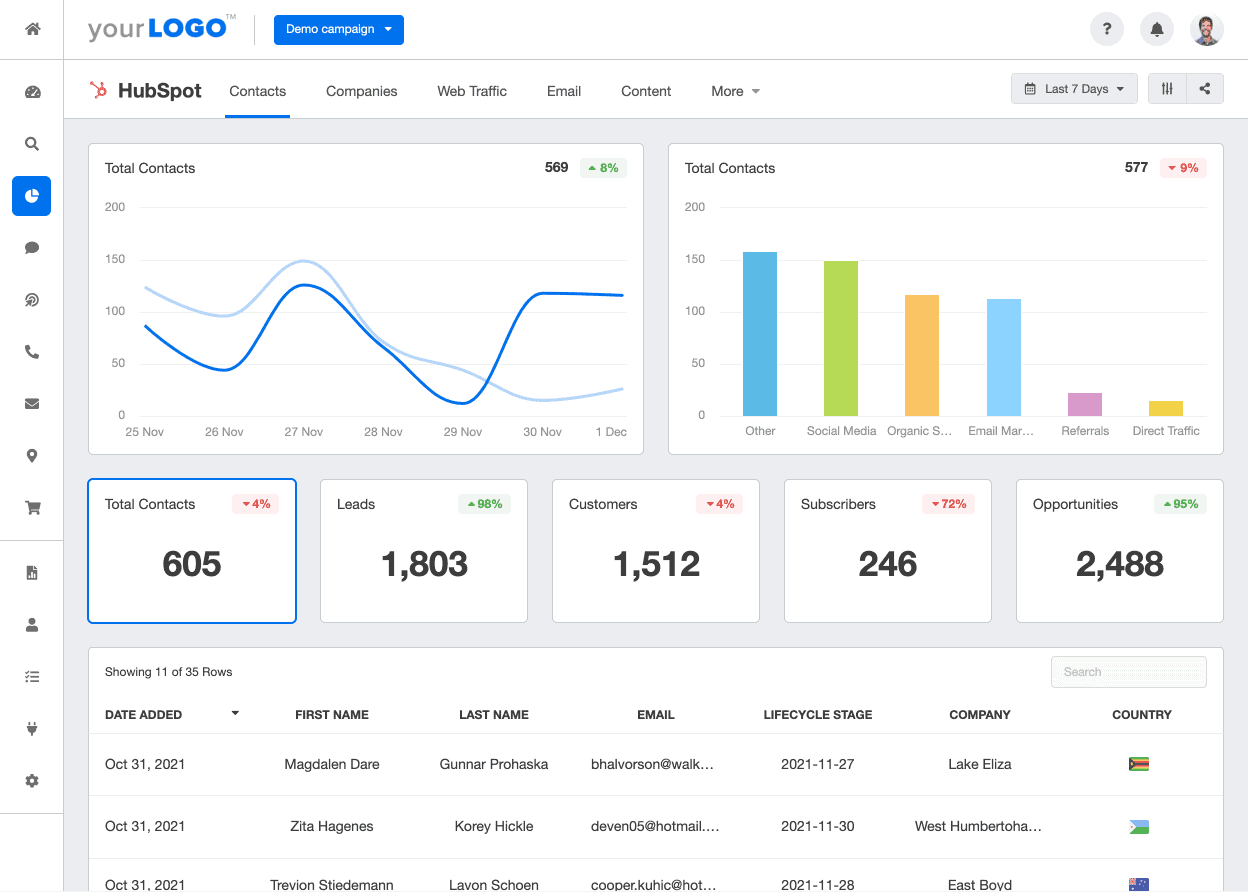 This all-in-one platform empowers businesses to drive more sales and engagement by leveraging the latest marketing automation tools. With HubSpot, you can streamline your marketing efforts, deliver targeted messages, and create memorable customer experiences.
From email campaigns to social media management, HubSpot provides the tools you need to supercharge your eCommerce business and achieve remarkable results.
Key features:
Engage visitors and convert them into leads with lead capture forms, pop-ups, etc.
Social media can be streamlined and you can engage your audience across platforms.
Keyword research, website performance analysis, and ranking tracking can improve your organic visibility.
It provides robust analytics and reporting features to track the performance of your marketing campaigns.
Pricing:
The Starter plan costs $20/ month and $18/ month if paid upfront that comes with basic features
The Professional plan costs $890/ per month and offers a robust set of features and tools to support the marketing efforts of growing businesses.
The Enterprise plan costs $3600/ month which provides comprehensive solutions for businesses with more extensive marketing requirements and a higher level of customization and support.
Get started today and drive growth for your business with Hubspot!
Mailchimp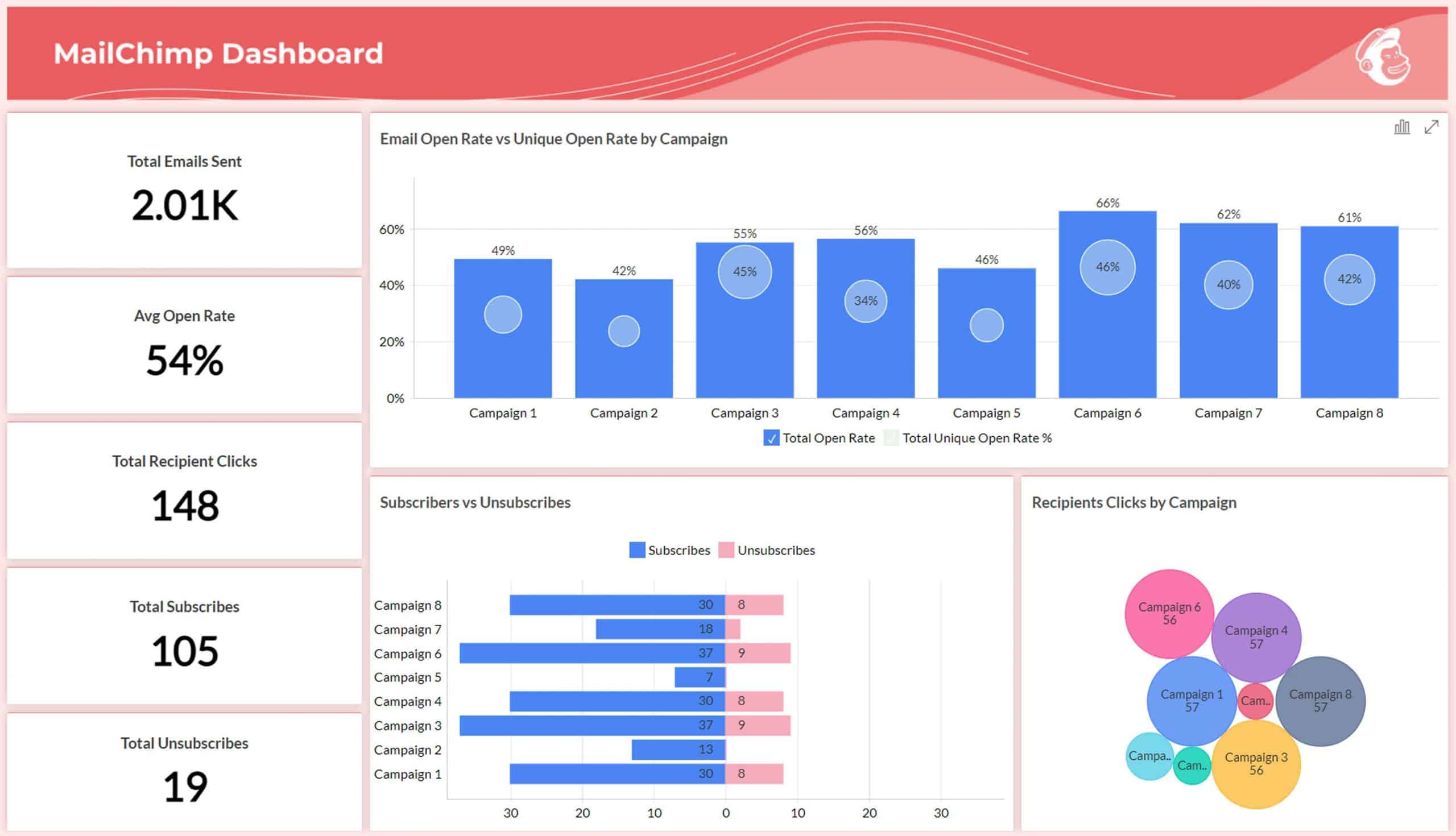 Whether you're a small business owner or a seasoned marketer, MailChimp offers a suite of powerful tools to help you engage with your audience, build relationships, and drive results. From eye-catching email campaigns to automation and audience management, MailChimp provides the tools you need to engage, grow, and succeed.
Discover the endless possibilities and unleash the full potential of your marketing efforts with MailChimp.
Key features:
Create visually appealing and engaging email campaigns with customizable templates and a drag-and-drop editor.
Automate your marketing efforts with targeted messaging, personalized workflows, and behavioural triggers.
Easily manage and segment your audience for effective marketing campaigns.
Gain valuable insights into your campaign performance with in-depth analytics and reporting features.
Integrate other essential tools and platforms to streamline your marketing efforts.
Pricing:
Free plan with basic features
In the Essentials Plan, you have a one-month trial period and a monthly fee of $9.33. It offers basic automation features, audience management, pre-built templates, and audience tracking in an affordable package.
With the Standard Plan, you get a 1-month free trial, and then you pay $13.93 per month for robust features such as advanced segmentation, A/B testing, and retargeting ads for your email campaign.
Premium Plan costs $278.57/month and includes advanced features such as advanced segmentation, multivariate testing, and phone support
Unlock the power of email marketing with MailChimp and connect with your audience like never before.
ActiveCampaign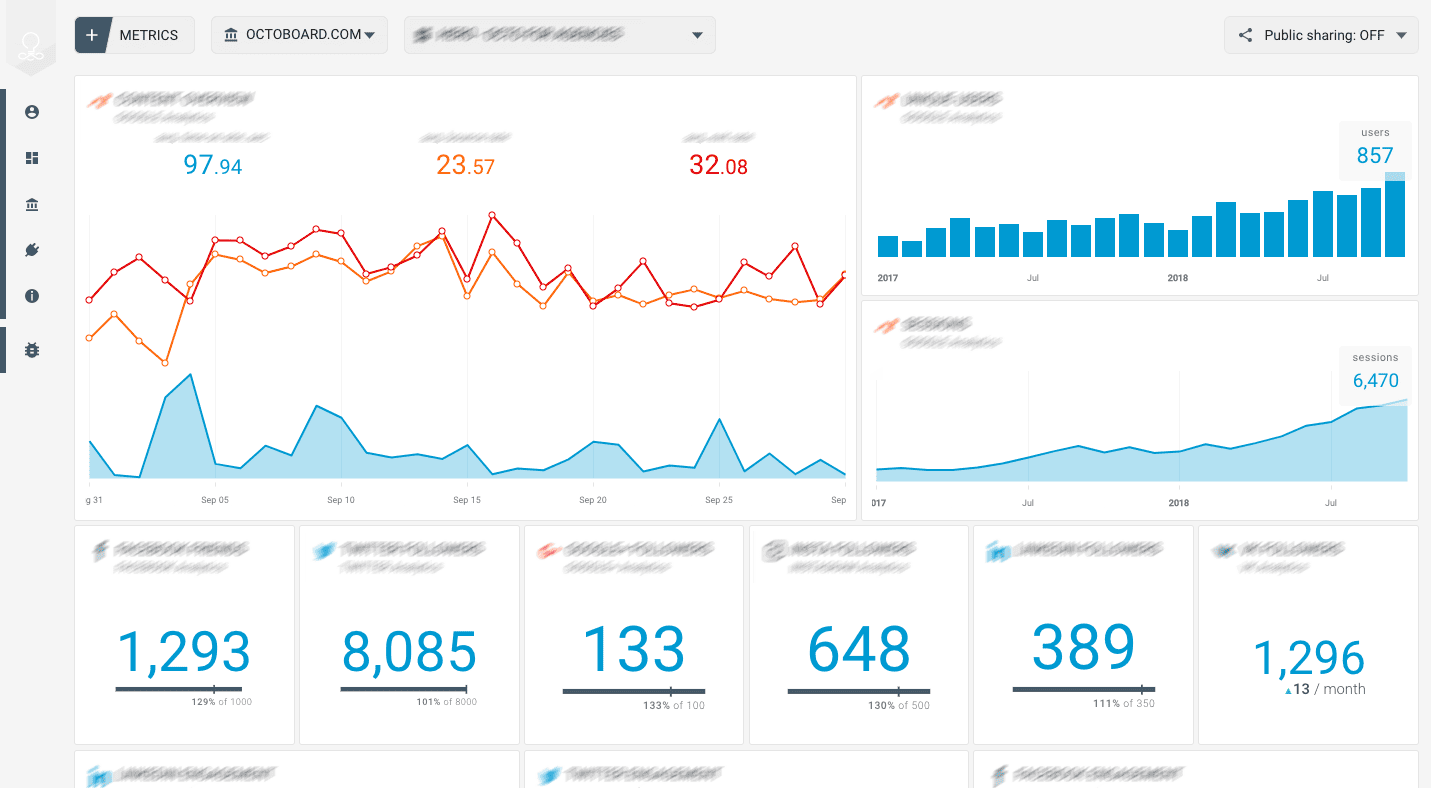 ActiveCampaign is a powerful marketing automation platform designed to help businesses grow and engage with their audience. With its personalized approach and comprehensive features, ActiveCampaign empowers businesses to automate their marketing campaigns and deliver targeted messages to drive customer engagement and increase sales.
Key features:
Create personalized email campaigns, automate follow-ups, and segment your audience for targeted messaging.
Automate your marketing tasks and workflows to save time and deliver timely, relevant messages to your customers.
Manage customer relationships, track leads, and automate your sales process for improved conversion rates.
Track customer behaviour, preferences, and interactions to deliver highly personalized experiences.
Create dynamic content variations and perform split testing to optimize your campaigns for better results.
Pricing:
Lite Plan costs $39/ month with essential email marketing features, basic automation, contact and lead scoring, and up to 500 subscribers.
Plus Plan costs $70/ month with advanced automation, CRM integration, SMS marketing, split automation, and up to 1,000 subscribers.
Professional Plan costs $187/ month with deep data integrations, site messaging, predictive sending, machine learning, and up to 1,000 subscribers.
Enterprise Plan is a customized one and offers advanced segmentation, custom reporting, unlimited users, dedicated account rep, and in-depth onboarding.
Take your marketing to the next level with ActiveCampaign and automate your way to success
Which is the best marketing automation tool?
When it comes to choosing the best marketing automation tool, consider your specific business needs, budget, and desired features. Evaluate the platforms mentioned above based on factors like ease of use, scalability, integration capabilities, and customer support.
Let me share some tips to follow in finding the best marketing automation tool:
Identify your specific business needs and goals for marketing automation.
Determine your budget and allocate resources accordingly.
Make a list of desired features and functionalities that are essential for your business.
Consider the ease of use and user interface of the tool.
Evaluate scalability options to ensure the tool can grow with your business.
Ultimately, the best marketing automation tool for your business is the one that aligns with your goals and helps you achieve marketing success.
Conclusion
Harness the power of marketing automation tools strategically to amplify your marketing outcomes.
Evaluate your options, consider your unique requirements, and embark on a journey towards enhanced marketing efficiency and success.
Discover the difference it can make and unlock your true marketing potential.
FAQs
Can I use multiple WordPress marketing automation plugins at the same time?
While it's technically possible to use multiple marketing automation plugins simultaneously, it's generally not recommended. Using multiple plugins can lead to conflicts, performance issues, and an overly complex setup.
It's best to choose a single plugin that meets your needs and offers comprehensive features to avoid any potential compatibility or integration challenges.
Why does marketing automation fail?
Marketing automation can fail due to various reasons, including inadequate planning and strategy, poor implementation, lack of personalization and relevance in communication, and insufficient monitoring and optimization.
To ensure marketing automation success, it's crucial to have a well-defined strategy, properly segment your audience, deliver personalized content, regularly analyze performance, and make necessary adjustments based on data and insights.
What are the limitations of automation?
While marketing automation offers numerous benefits, it's important to be aware of its limitations. Some limitations include the need for initial setup and configuration, the potential for technical issues and glitches, the risk of over-automation leading to impersonal communication, and the requirement for ongoing monitoring and optimization.
It's essential to strike a balance between automation and the human touch to maintain a personalized and effective marketing approach.
How Do You Measure Marketing Automation Success?
Measuring marketing automation success involves tracking key performance indicators (KPIs) and analyzing relevant metrics. Common metrics to consider include lead generation and conversion rates, email open and click-through rates, engagement metrics such as social media interactions and website visits, revenue generated, and customer retention rates.
By regularly monitoring these metrics and comparing them against your goals and benchmarks, you can assess the effectiveness of your marketing automation efforts and make data-driven improvements.