How to import WordPress Users to an Icegram Express list?
Using the Icegram Express plugin, you can import the list of contacts from existing WordPress Users into the subscriber list in Icegram Express.
note
Importing subscribers from existing WordPress Users to Icegram Express feature is a part of Icegram Express Max
Importing existing WordPress Users​
Step 1: Go to Icegram Express > Audience > Import Contacts

Step 2: Select option Import Existing WordPress Users. Also, select the required User Roles that you want to import and then click on Proceed.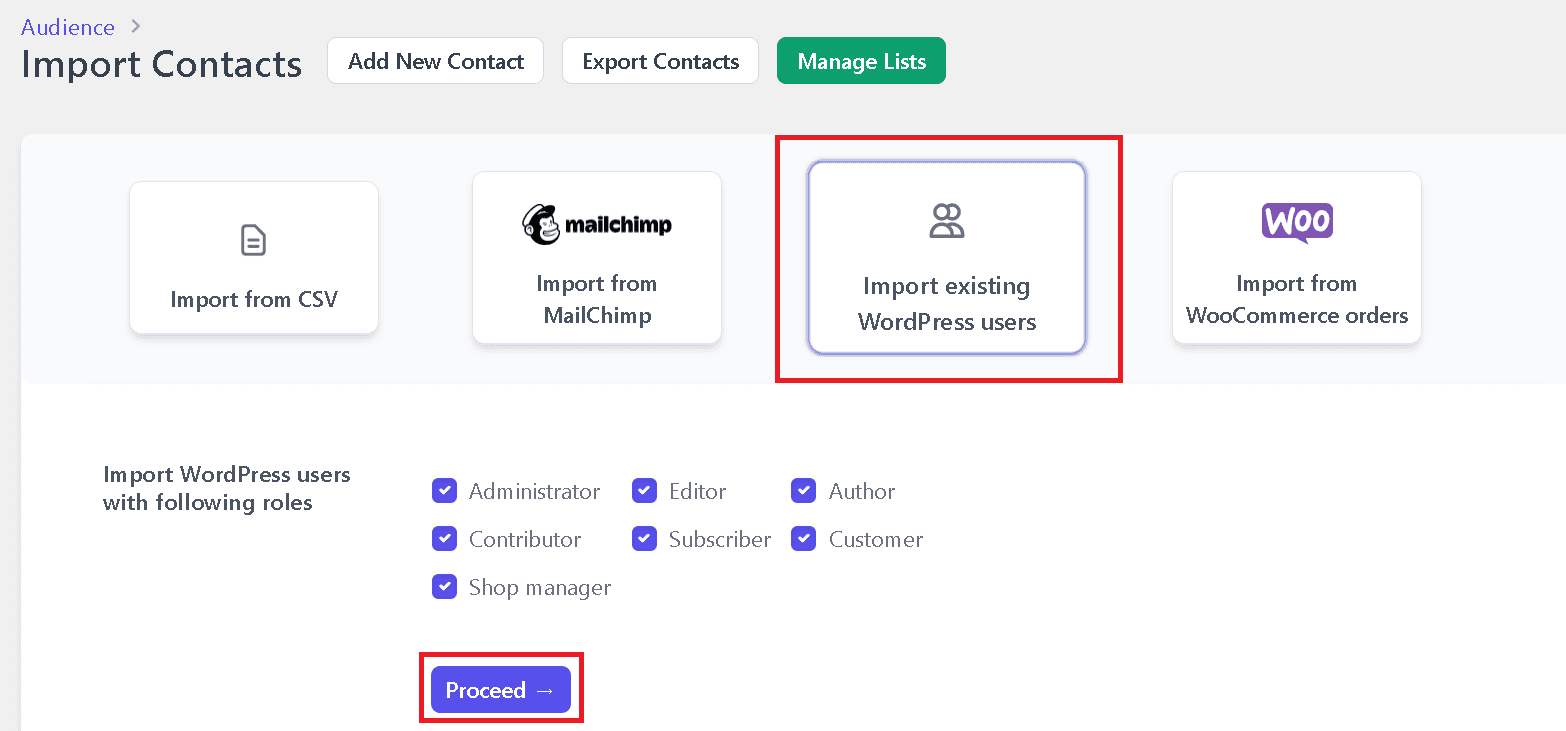 Step 3: Verify the columns are properly mapped and Select the list in which you want to import the WordPress Users. Also select the subscription status for those contacts such as subscribed, unconfirmed, etc. (Here in this example, we have selected the Main list and imported them with status as "Subscribed"). Whereas, you can add more than one list if required in the select list box Note: Importing contacts into multiple list at once is possible in the Max plan]
Step 4: Click on Import button.
Step 5: After completion of import contacts, the plugin will notify "Import Completed". So now all the contacts are imported into Emails Subscribers Audience.