How to import existing WordPress users into Icegram Express Subscribers List?
If you have the latest version of Icegram Express, you can import the existing WordPress users you have from WordPress → Users section to your Icegram Express Subscribers List. You can also select the roles of the users you want to add and then import them to one or more list.
In order to import existing WordPress users, please follow below steps,
Step 1: Navigate to Icegram Express → Audience → Import Contacts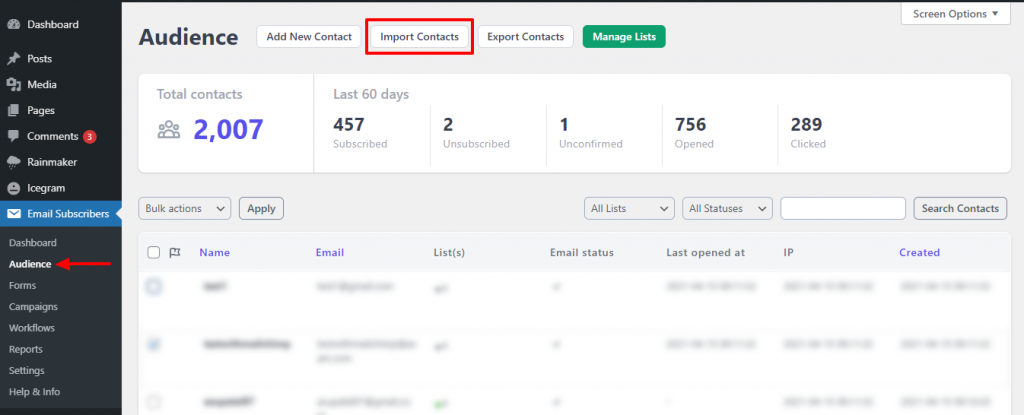 Step 2: Select Import existing WordPress users option.


Step 3: Select the WordPress user roles that you want to import  and click on Proceed


Step 4: After clicking on proceed, in the next step you can check the columns that are mapped by default based on the fields and change the selected columns if required. ( We are already mapping the fields of WordPress users on your behalf so you can skip this step )

Step 5: Below, you can select the status of the subscribers (for eg. if you select subscribed the contacts will be imported with status as subscribed) and the list in which you want to import those users into ( You can select more than one list )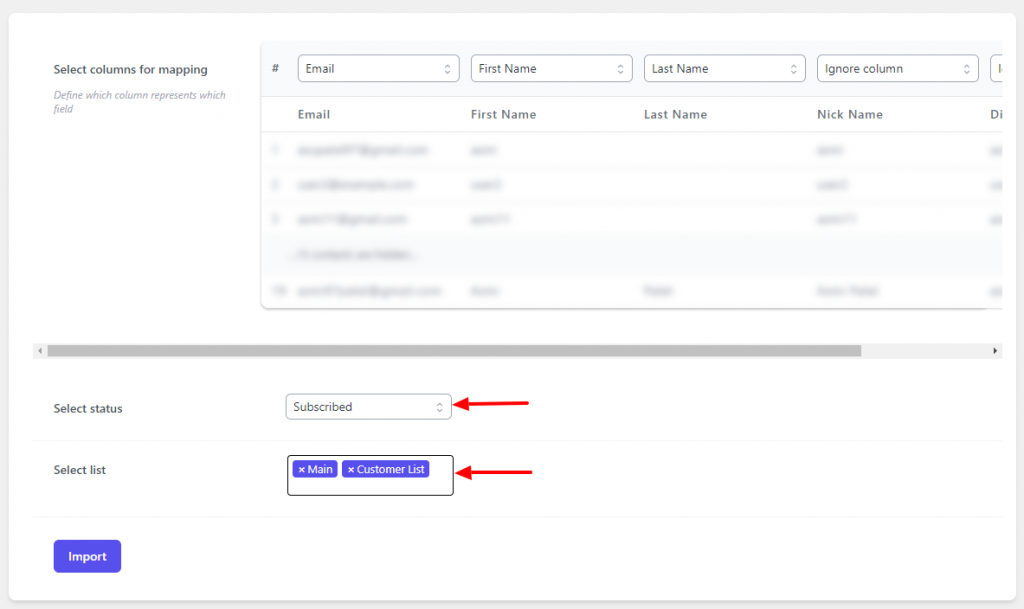 Step 6: Click on Import button
Step 7: Done! The users will be imported to the selected list(s) and if particular contact(s) could not be imported due to xyz reason, then the list of those contacts will be displayed in the last step.