Security is the utmost need for every WordPress website. And securing something that can directly connect you to your list namely emails is even more essential, right?
So we got user roles implemented with Icegram Express Premium plan.
User Roles Adds An Extra Layer of Security
Previously, everybody, be it an editor or an admin, everyone could access all the dashboards of Icegram Express.
This posed a huge risk as an editor who might just need to go edit an email could play around and view audiences, check reports and access anything he wants.
But with this new feature of user roles and permission, this can be controlled.
The admin can decide who can see what dashboard and who can do what.
Here's how to set this feature up!
Setting User roles and giving permissions
The setup is literally a 2-minute thing.
Go to Settings > Roles > Select the access you want to provide different roles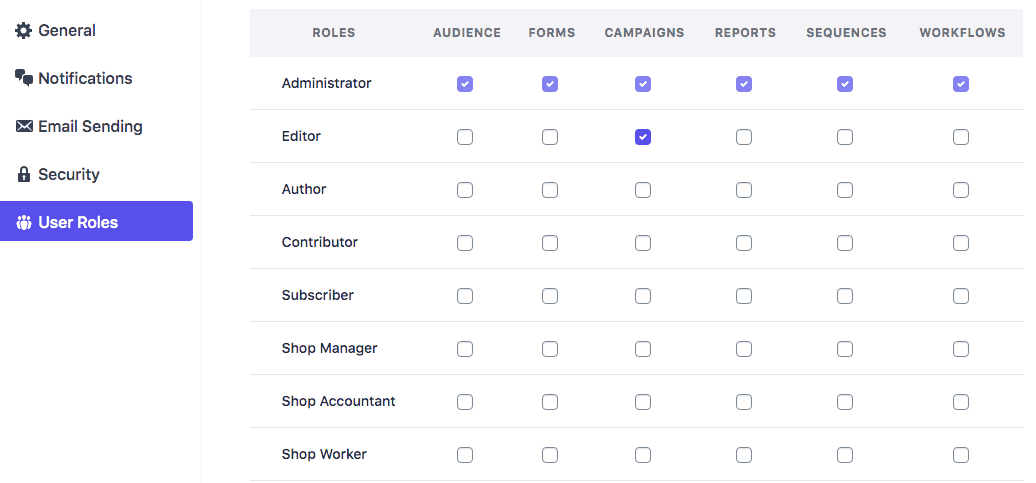 You can easily tick or untick any dashboard you want to allow/disallow a particular role to view.
Try it yourself
Have Email Subscriber Premium plan? Then go try this feature. You will definitely find it useful. Also do give feedback in the comments section.