How to Integrate E-goi with Icegram Engage
Getting Visitors to your e-goi lists with Icegram Engage​
Step 1: If you want to add people to your e-goi lists using Icegram Engage, follow these steps.
Step 2: After entering your E-goi account, click to the 'FORM' button present on the main menu bar.
Step 3: Decide on the form that you would like to deploy and click to 'DEPLOY'
Step 4: Click to 'ADD ANOTHER DEPLOYMENT'
Step 5: Next, click HTML
Step 6: Click to 'ADVANCED HTML'
Step 7: A window opens ups with the html snippet in it.
Step 8: Copy paste this html snippet and add it to the 'Embed Form' option of the desired Icegram Engage message type. And follow form embedding steps as usual.
Process in Pictures!​
For a better understanding kindly look at the snapshots below.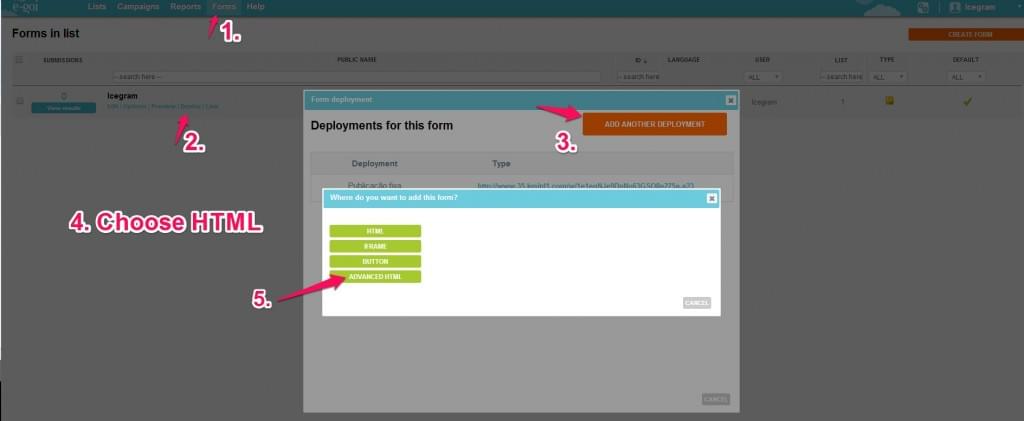 Extracting the HTML code of E-goi forms