We recently completed the whole grandfathering process on Icegram. As mentioned previously too, all customers received more Icegram addons than what they originally paid for. The new plugin which gives you more addons than what you previously purchased is Icegram Engage.
Note: If you haven't got Icegram Engage yet – Kindly follow these steps.
The grandfathering process worked fine for everything except one – The Icegram Remote addon. But the good news is that we found the fix. It's written below.
Previously
Originally, Icegram Remote was sold as an individual addon. There was a simple script code present in Icegram's campaign which needed to be copied and embedded on the remote website where you wanted the Icegram campaign to show up.
Current Situation
Once you've updated to Icegram Engage you will notice that your Icegram Remote addon along with other Icegram addons (in your plugin dashboard) is deactivated (If you see this, keep it that way.)
However, if you go to your remote website the campaign which was previously visible won't show up.
Solution
Inorder to fix this, all you need to do is two simple steps.

1. Copy the script code
Go to any Icegram campaign on your WordPress setup and copy the script code once again.
(You must have done this when you were setting your remote campaign for the first time but you need to do this again, so that the campaign shows up)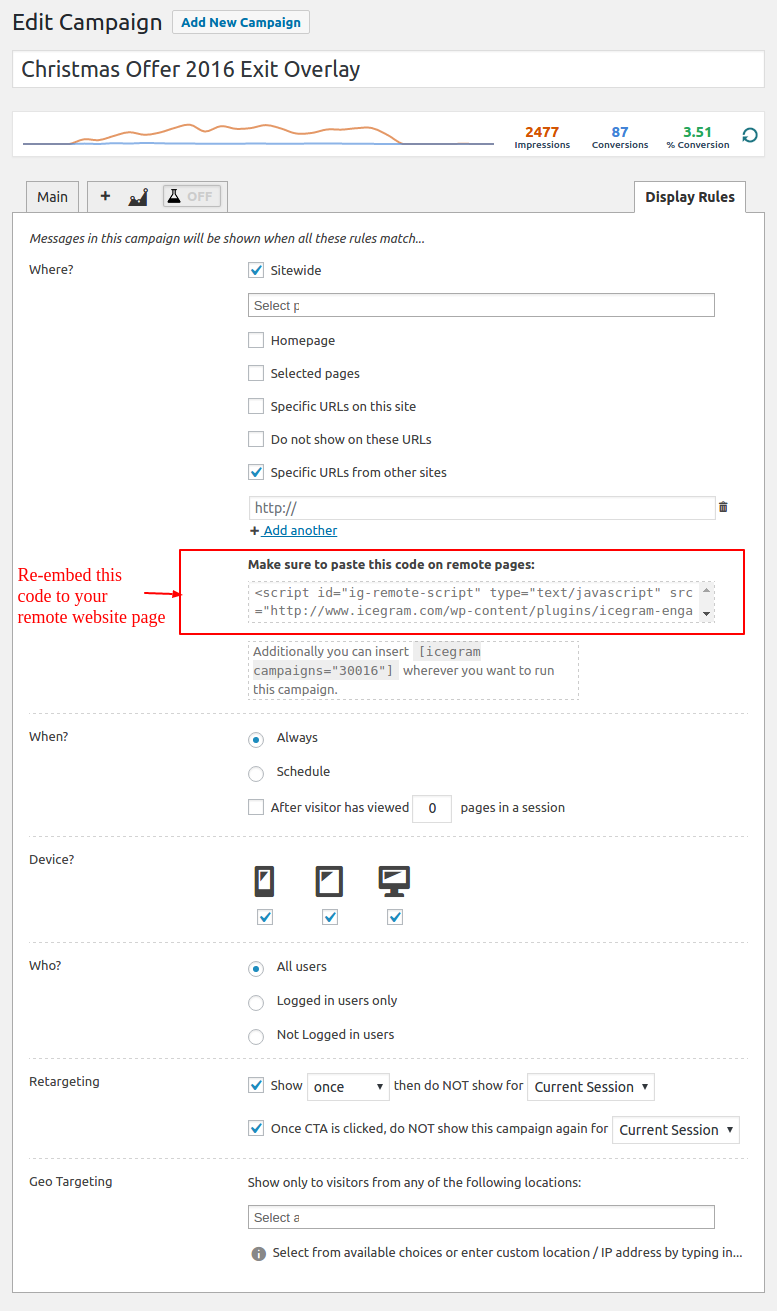 2. Paste it on remote site
Now paste this script on to the header/footer section (we strongly recommend that you put it in the footer section) of the remote website page where you want the Icegram campaign to show up. That's it!
Do Try It
Go ahead if you have created a remote campaign with Icegram ever, re-put the script code by following the above steps. I'm sure, this will take minimal time and also gurantee your remote campaigns work.