How to check Sent Emails
Icegram Express allows you to check sent emails (newsletter/notification details) with email preview on Reports menu. You can also check newsletter/notification status.
To check sent emails, go to your  Icegram Express → Reports. The first screen will show you details of all the newsletters/notifications sent or In Queue so far

Click on any of the sent emails to check detailed statistics,
For Icegram Express version 4.6.6 and lower

For Icegram Express version 4.6.7 and higher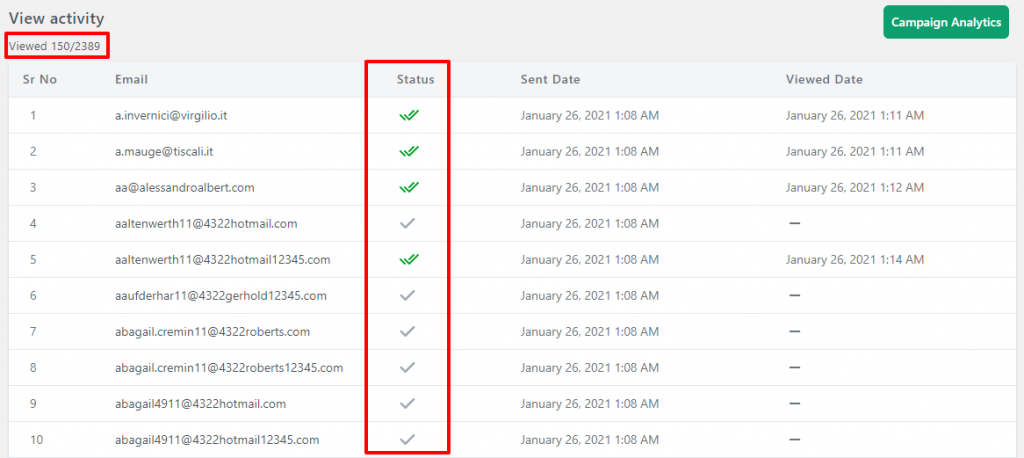 Benefits of Reports
One can take a glance of all email campaigns like how many emails are in queue, sending now or already sent. Also get the start & end date of a campaign
Can manually send campaign if it's not yet sent
Get the total contacts to whom campaigns will be sent
Total how many contacts  have opened your campaign and also get the details of each contact
Based on all these statistics one can determine which campaign worked and which did not.
Advance campaign analytics like daily open and click activity, country info, device info, link activity and more are available in Icegram Express MAX.