How to check Sent Emails
Email Subscribers allows you to check sent emails (newsletter/notification details) with email preview on Reports menu. You can also check newsletter/notification status i.e. whether your newsletters are being read or not.
To check sent emails, go to your WordPress Dashboard -> Email Subscribers -> Reports. The first screen will show you details of all the newsletters/notifications sent so far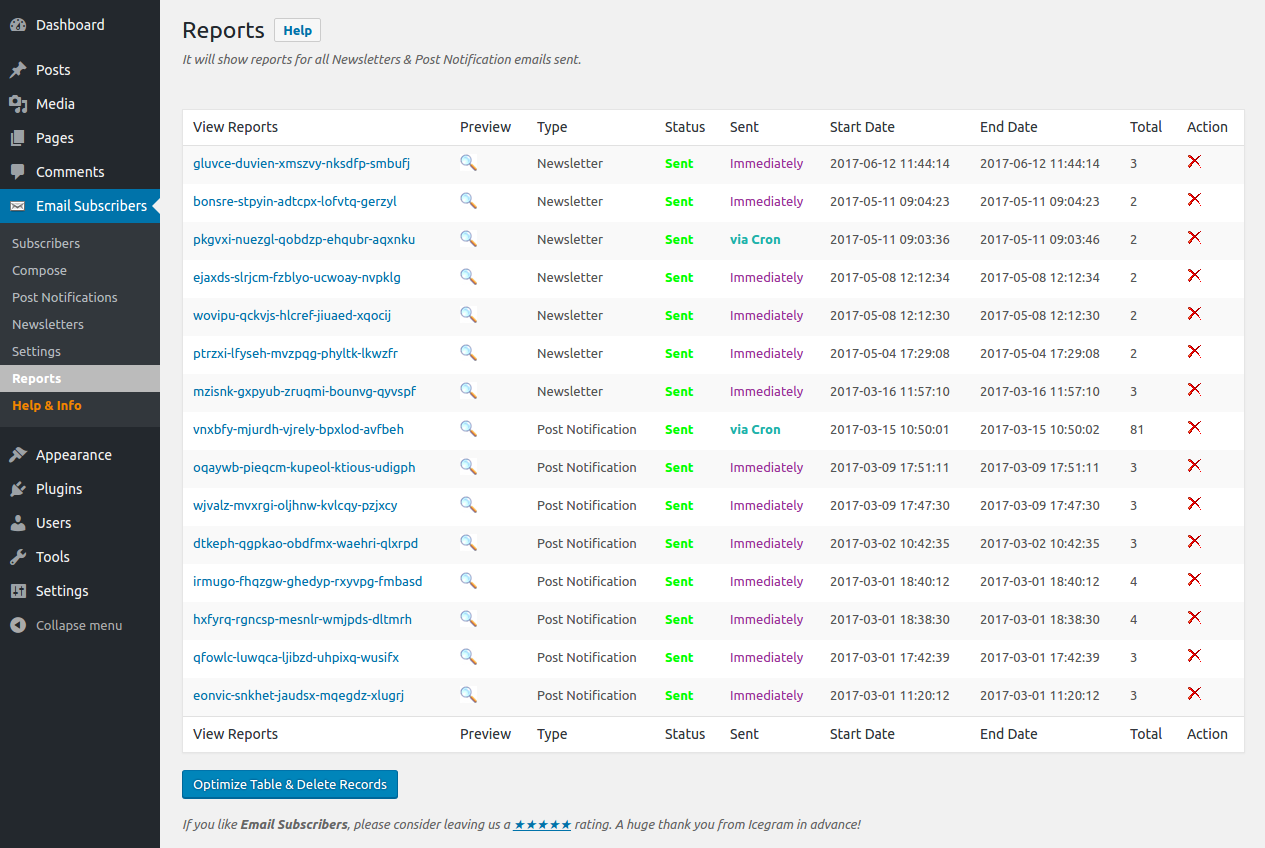 Click on any of the sent emails to check detailed statistics,

What does Optimize Table & Delete Records button do?
It deletes your older records of the emails sent so far.
« Back to Email Subscribers