How do I customize Confirmation Email in Icegram Express?
Administrator can edit and customize Confirmation Email. For that,
Step 1: Go to Icegram Express → Settings → Notifications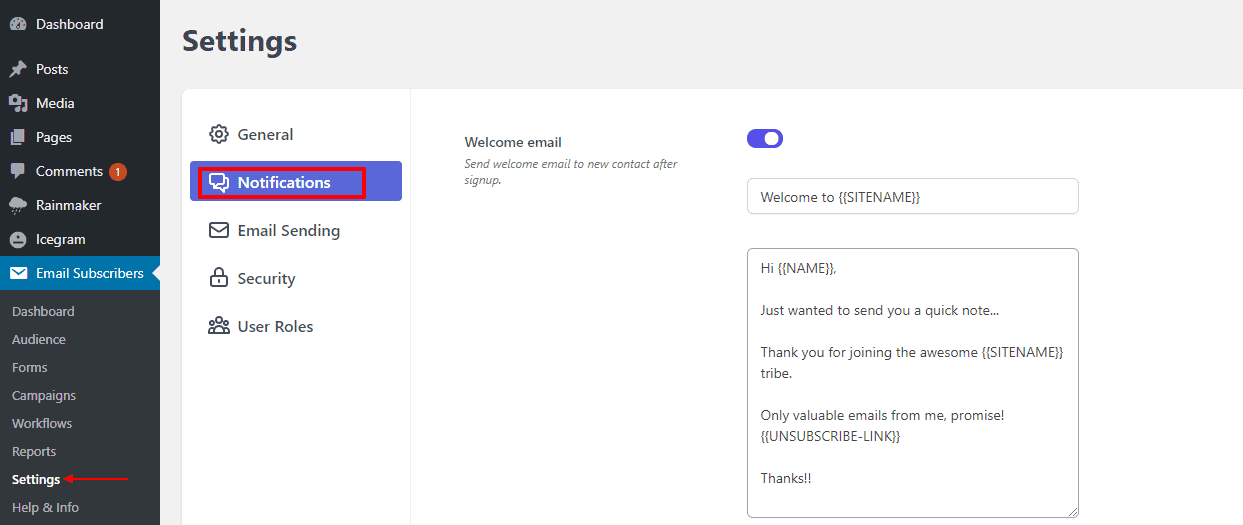 Step 2: Scroll to the Confirmation Email block
Step 3: Enter the Subject and Content of the email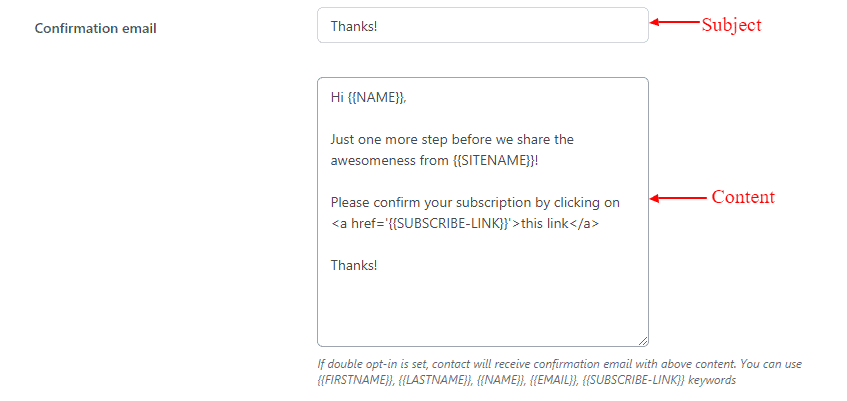 Step 4: Click Save Settings
Notes:
In the case of single opt-in, this email will not be triggered
This email will not be triggered if contacts are imported through CSV or Workflows
Currently, it does not support adding inline CSS style to the message.