How to setup Welcome Email
Steps to set Welcome Email :
Step 1 :Go to WordPress Dashboard -> Email Subscribers -> Notifications
Step 2 :Find Welcome Enails block.
Step 3 : Set option "Enable" to "Yes" and set "Subject" and "Content" of the email.
You can add your lead magnet or PDF file link here.
In the case of double opt-in, this email will be triggered after the confirmation link is clicked.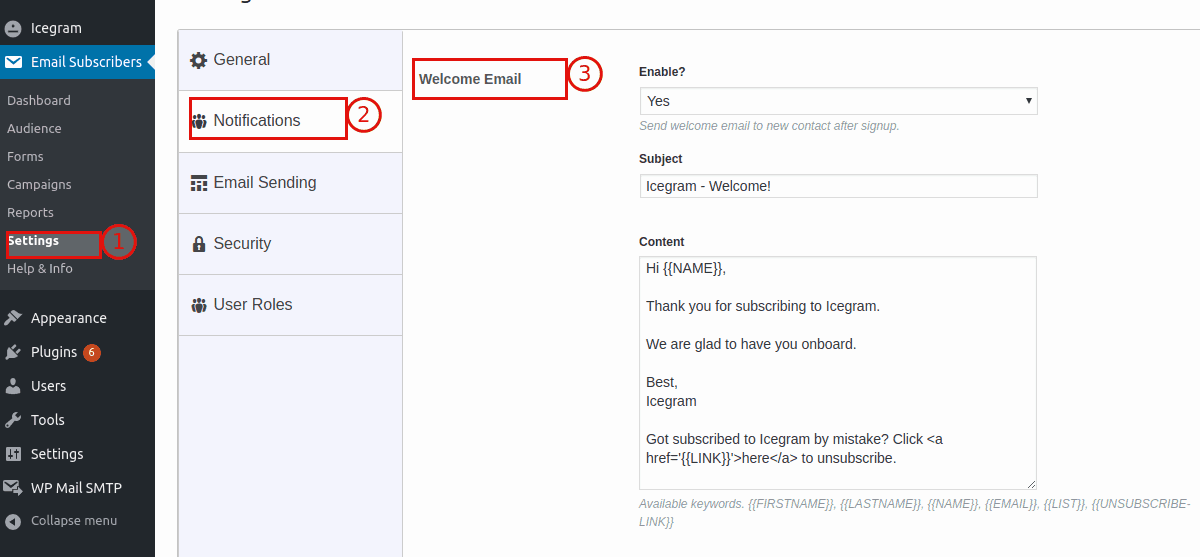 « Back to Email Subscribers