The word "automation" conjures visions of cyborgs, machines, AI, robots — in other words, pretty much the opposite of organic or human.
And in the world of email marketing where personalized, customer-centric messaging is a must, the idea of using automation seems rather counterintuitive.
Automating your workflow using WordPress can greatly reduce excess chaos and improve productivity. There are various tools and plugins available that allow you to automate email marketing campaigns and other tasks in WordPress.
In reality, using automation in email marketing enables you to create campaigns that speak to your audience on an even more personal level.
You can do Email Marketing Automation using Sequences (Autoresponders) of Icegram Express
There are lots of other things that we can automate when it comes to Email Subscriptions.
Like, Add people to the email list when they signup to WordPress or when they contact you through Contact Form 7 or someone make a comment to your blog.
There are also other automation like remove from list if someone removed from WordPress.
Similarly, you can delete the contact from an email list when they are deleted from WordPress..
There are many more actions which we want to take based on some event happens in WordPress.
You can imagine how difficult it is if we have to do all the tasks manually. Keep a track of all events and then manually perform specific actions.
We know how hard it is and next to impossible if we have to do all these things manually. Icegram Express offers features like sequences (autoresponders) and workflows to automate various actions based on events in WordPress.
So, to solve this problem we have introduced Workflows in Icegram Express.
You can automate a whole lot of things using Workflows. It will save your time, energy and boost your productivity. With workflows, you can easily track events and automate actions like adding or deleting people from an email list or integrating with other WordPress plugins like WooCommerce or Contact Form 7. Automating your workflow can save you time, energy, and allow you to focus on more important tasks.
Here's how it looks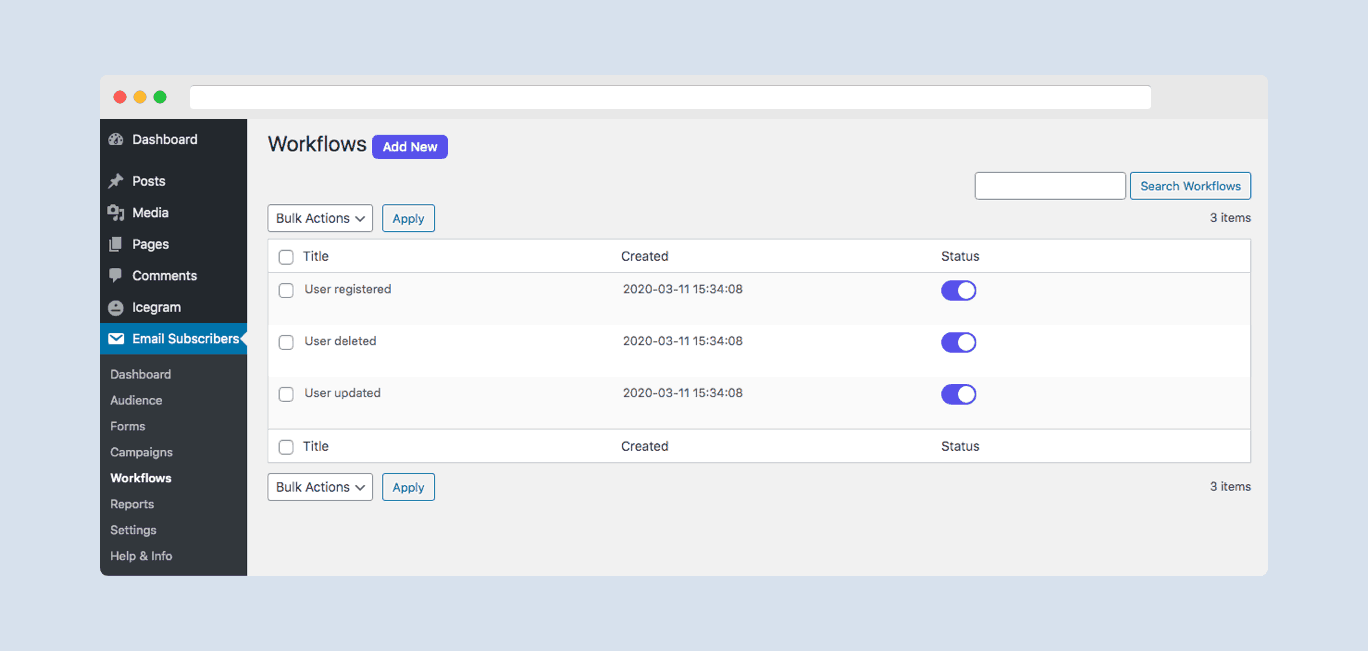 Here's how you can create Workflow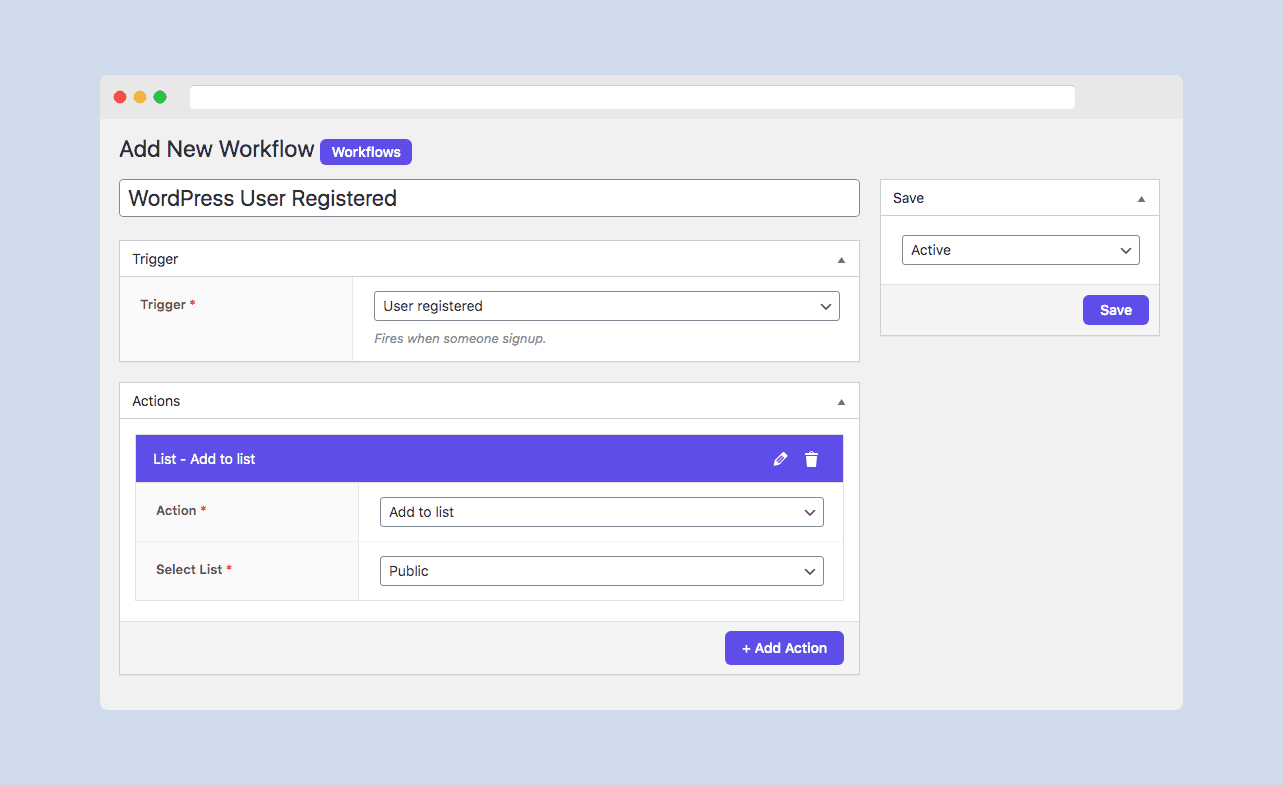 You can also integrate other WordPress plugins like WooCommerce, EDD (Easy Digital Downloads), Contact Form 7, WP Forms, Ninja Forms, Give with Icegram Express Max