How to Create and Send Broadcast Emails
Step 1 : First you need to create Template for Broadcast. Here is the link how to Create Template
Step 2 : Then navigate to Email Subscribers > Campaigns and click on "Send Broadcast".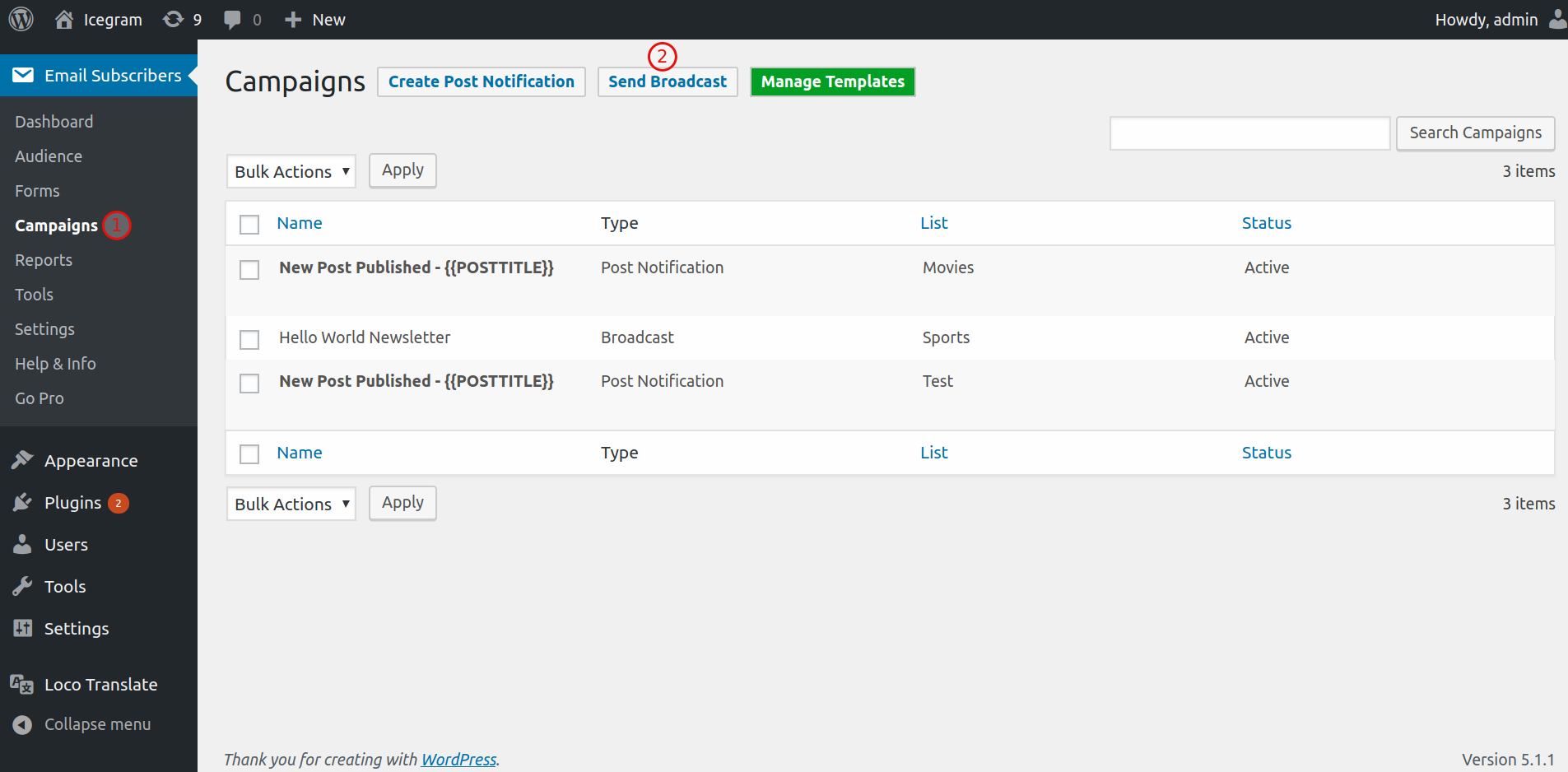 Step 3: Fill the broadcast details
Name: Give a name for reference to the broadcast.
From Email: By default, it will be fetched from an email from settings. But you can change if you want from here.
Design Template: Select the template if you have already created it. It will feel the body content from there which you can change it later.
Subject: It will appear as the subject of your email to be sent.
Pre Header: It will appear as a pre-header text for your email.
Body: Actual email content to be sent.
Recipient: Select list you want to send email to
Preview email in a browser: For a preview, this email in browser click this button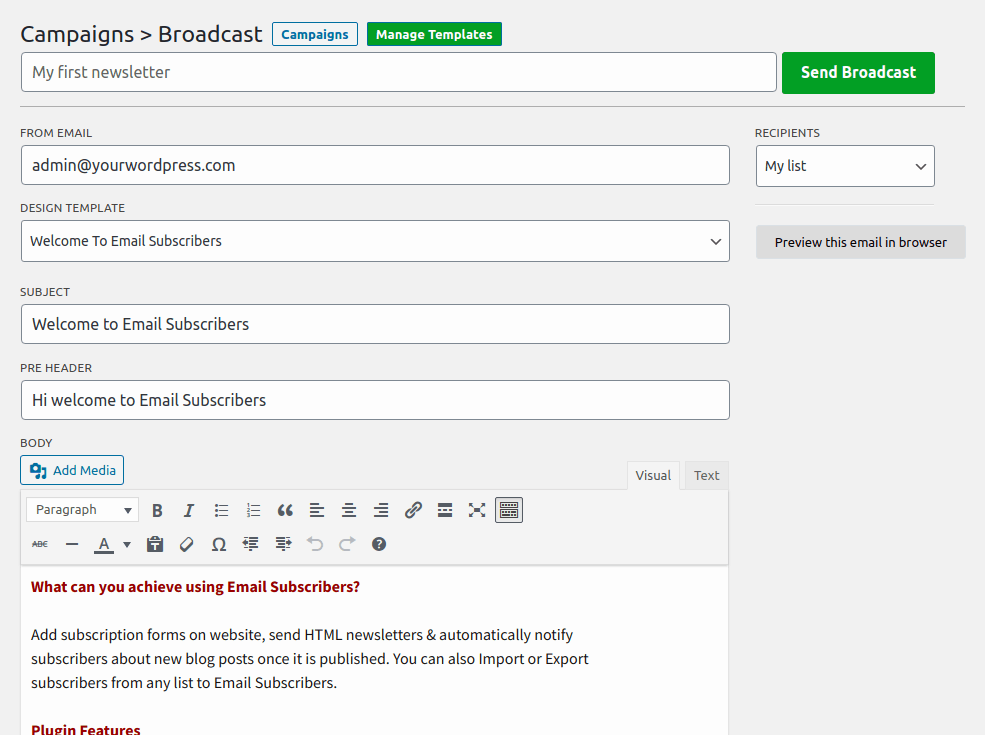 Step 4 : Finally, click on Send Broadcast button to send your Broadcast.
Get beautiful, readymade content focus templates

« Back to Email Subscribers